Developing technology
FROM THE CEO'S DESK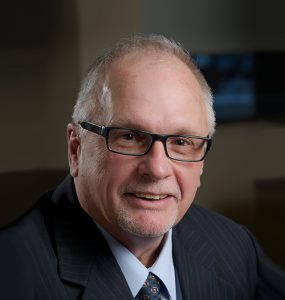 FINDING NEW WAYS to incorporate new technology into the business of grain farming to save time and money is a continuous pursuit for Grain Farmers of Ontario.  Our SellSmart app has been available for smart phones for two years and over that time more than 8,500 farmers have downloaded the tool that is utilized by members over 30,000 times per month.  The app provides up to the minute pricing information for corn, soybeans and wheat at basis points across the province.
Over the last few months, our staff have been working with developers to produce three new apps to add to our suite.  Additionally, a new gateway has been developed that will act as a central hub for all of Grain Farmers of Ontario's online real estate.
new apps available soon
The first new addition is the Ontario Grain Farmer magazine app for iPad that will be available in March.  This app will not only deliver the complete magazine content to the iPad each month but will provide an enhanced reader experience with videos, links and additional online content.  The new app will be available free for all members.
The second and third additions to the app offering from Grain Farmers of Ontario were created in partnership with Ontario technology company AgNition.  AgBids is an app that takes the user of SellSmart one step closer to a grain sale after seeing posted grain prices.  The AgBids app allows a farmer to simultaneously request an actual bid from numerous buyers through an interface on their smart phone.  The same app technology will also enable a farmer to request a fertilizer price from multiple sellers at nearby locations through a simple interface on their smart phone.
The way the AgBids technology works is a grain bid request or request for a fertilizer quote is delivered to the buyer or seller directly from the farmer's smartphone via an email. The farmer indicates the volume of grain for sale or fertilizer required, the preferred delivery date and how they wish to be contacted (home phone, cell phone, email, etc.).  It is then up to the buyer to respond to the farmer's request.
Grain Farmers of Ontario is excited to be launching these new apps at the March Classic on March 18th in London, ON.  We also look forward to demonstrating the magazine iPad app and the AgBids technology on the new Blackberry 10 device live on site at our booth in the tradeshow area of the conference. •