Field tested: New Holland CR7090 Combine
NEW HOLLAND CF7090 COMBINE
A review by farmers for farmers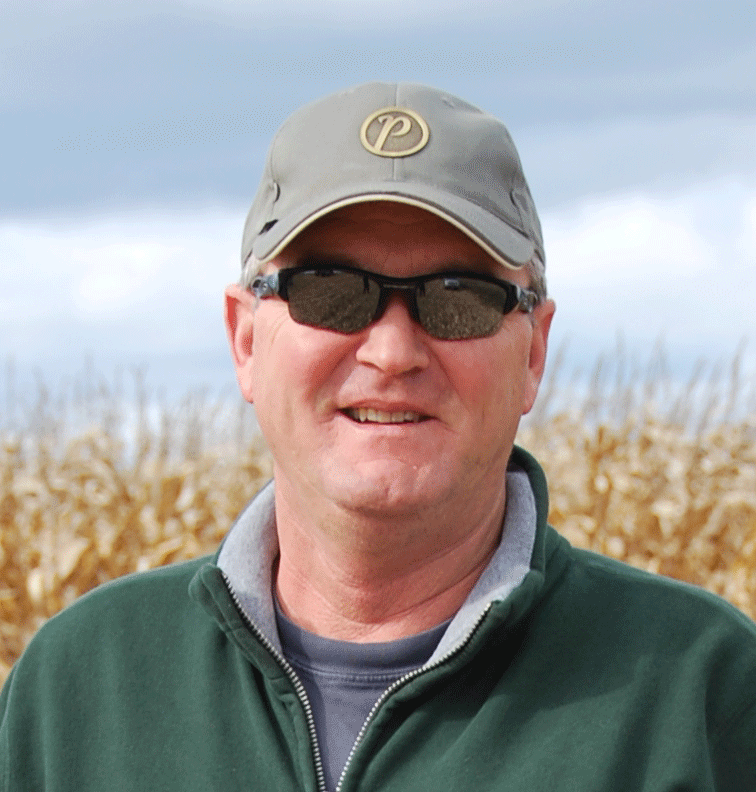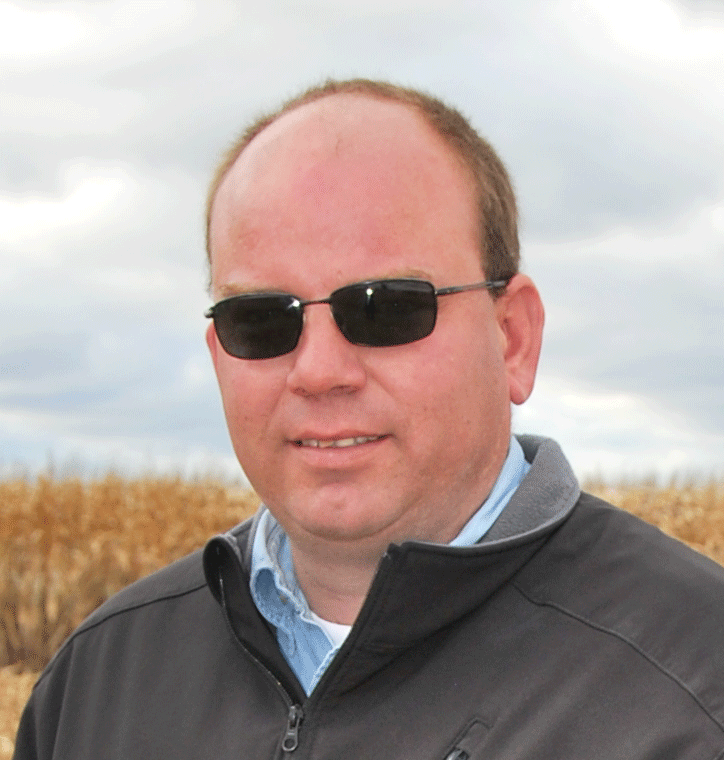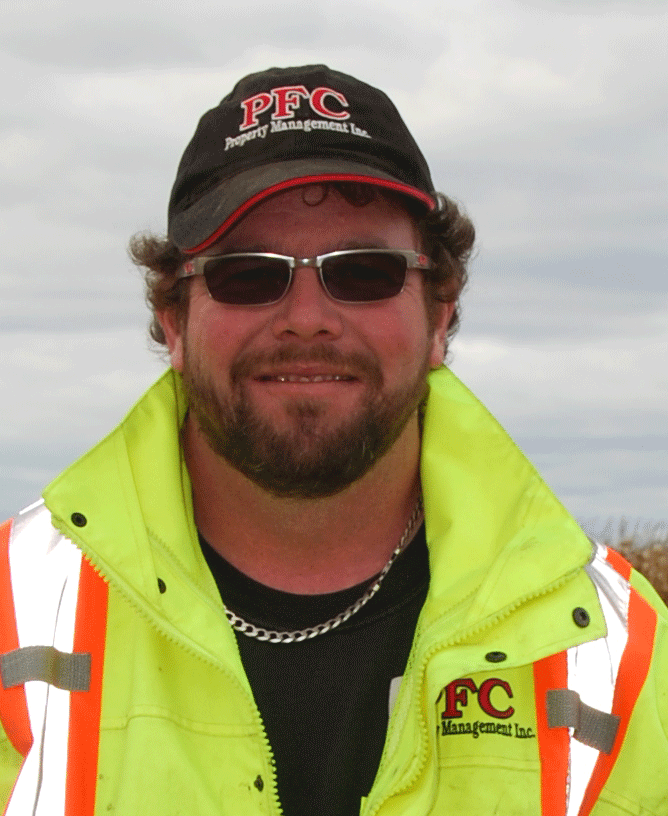 david fraser           jeremy nixon           robert parks
    ottawa, ON        north gower, ON         kanata, ON

two things stood-out about the New Holland CR 7090 combine – operator comfort and impressive performance.
"The first thing I noticed is when you get in the cab it's very quiet," said David Fraser, an Ottawa farmer.
Robert Parks, a Kanata grain farmer agreed. "My first impression when we got in was how quiet it was.I'd say out of all the combines we tested, it had the quietest idle, and even when you were combining it was a very quiet cab."
PHOTO: JEREMY NIXON WATCHES THE CORN UNLOADING.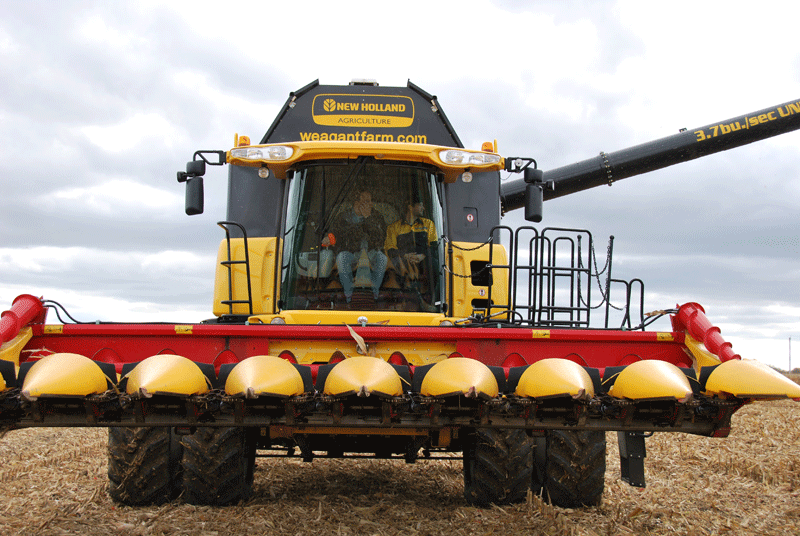 Mike Roosendaal, a New Holland representative from Weagant Farm Supplies, said operator comfort was a key factor in the design of the cab. "An operator has to be comfortable with the layout and the controls and it's pretty easy to get farmers used to our machine."
Parks said he sees a benefit to this. "The control systems were easy to operate and the displays were nice; it was on a movable platform, which makes it easy to adjust for different operators."
However, he did have one minor complaint. "The only thing I didn't like was the safety switch to go from forward to reverse," Parks explained, "you have to click on it all the time to go backwards."
The CR7090 is powered by a Cursor 9 engine with ecoblue Selective Catalytic Reduction (SCR) technology that meets tier 4A emissions regulations. According to Roosendaal, "the benefit of that is a cleaner burning engine, it gives a lot more horsepower than the tier 3 engine did, with about 10% better fuel economy. The whole engine works to give you more power. "
Fraser, whose corn field the combine was tested in, was pleased with the performance of the combine which was fitted with an eight row corn head. "It seems to have lots of horsepower, I was quite impressed. And it seems to have a lot of capacity. It was leaving a bit too much grain behind at the start, but with a few minor adjustments it did a good job threshing the corn and it was a good quality sample."
Jeremy Nixon, a cash crop farmer in North Gower, also saw good results during the test. "It was a nice clean sample of grain with no cob in it," he noted.
The CR7090 comes equipped with an IntelliView™ IV monitor with a 4-inch touch screen. It's capable of doing all GPS functions and yield mapping; and it also has automatic crop settings that farmers can use. Once you get a feel for the machine's performance, new settings can be saved based on your specific field conditions. It also allows for different settings based on morning and afternoon conditions.
In addition to the information displayed on the monitor, a large viewing window (36 x 22 inches) allows you to see the grain tank level with just a glance over your shoulder. You can also obtain a physical grain sample through a flap on the outer operator platform.
Parks liked the visibility into the grain tank; "the unloading auger was also clearly visible, and you had lots of visibility from the cab with the rear view mirrors."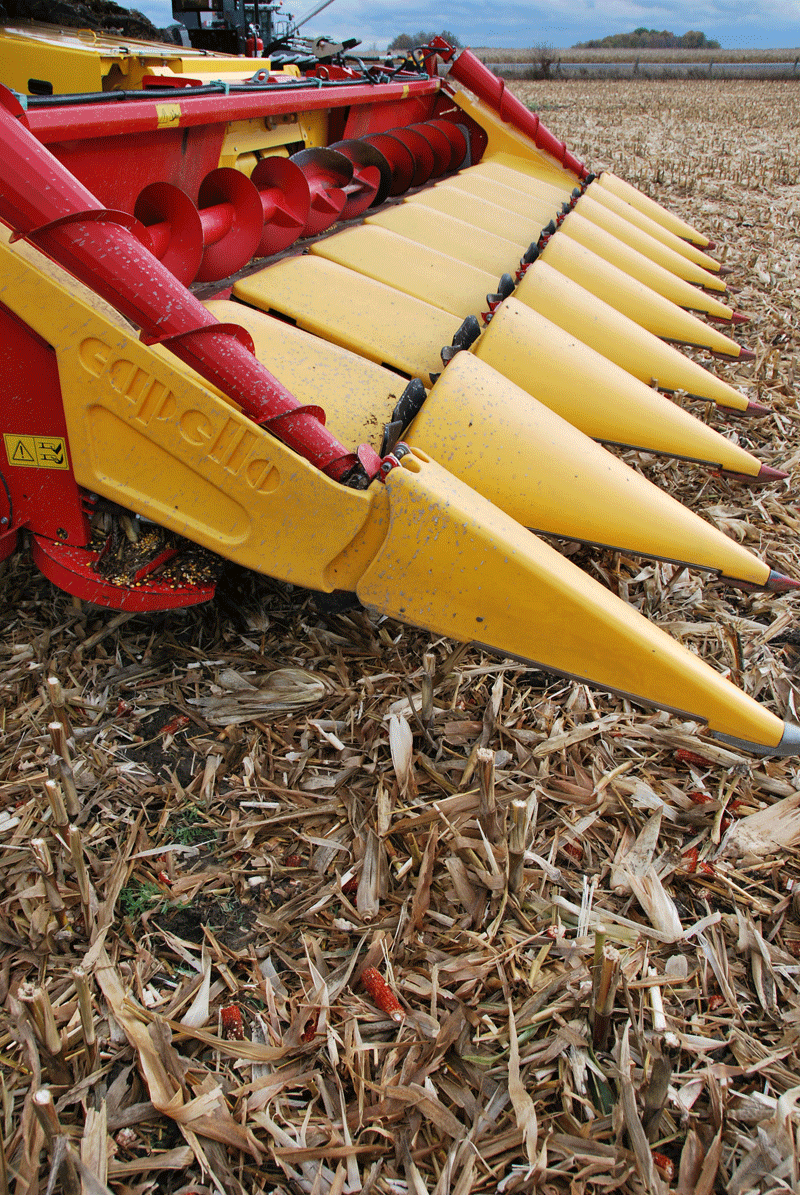 Nixon was impressed by some of the extras on the combine. "There are a lot of unique or different features on this combine such as the automatic hopper and the reversing variable speed. The stone trap design on it was certainly well thought out to protect the rotor," he said. "There are a few little details that they've definitely done their homework on."
Roosendaal explains the Advanced Stone Protection (ASP™) System, which uses two electro-acoustic sound filters to listen for stones, as "a plate at the front of the feeder house that detects whenever a stone, or a chunk of wood, has been picked up. The feeder house shuts off automatically, the bottom floor of the feeder house opens up and the stone shoots out. There's no need to worry about a stone getting into the rotor."
The combine also has in-cab control grain tank covers, a deluxe straw chopper on the back, and an air compressor.
"The air compressor on it is a very handy feature," said Fraser. "If you want to blow out some of your air filters or blow some of the dust out of your combine, it's nice to be able to do that out in the field."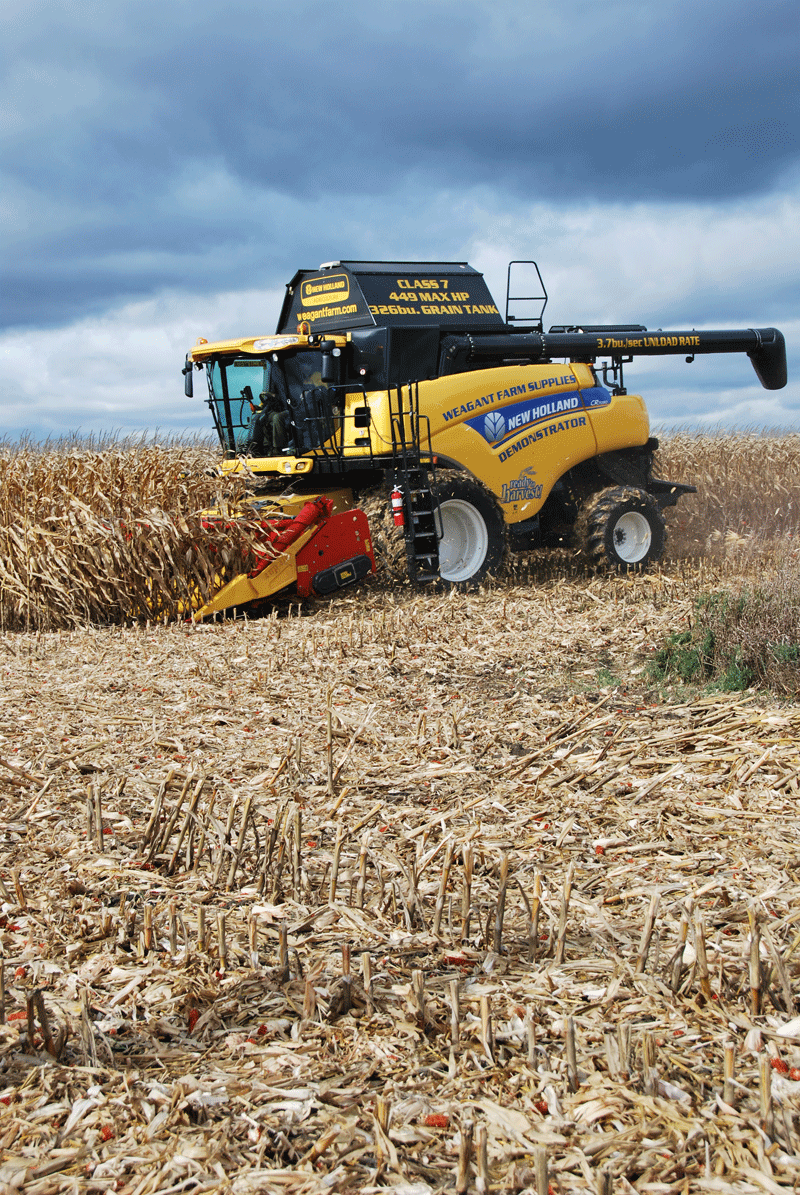 When asked about lasting impressions, Fraser said, "on the performance end it was very impressive"; Nixon commented "it's a very productive combine with lots of capacity"; and Parks noted, "it was a very good combine overall." •
Watch a video version of this review here:

In the next installment of Field Tested, we review the Gleaner S67 Combine, watch for it in our May/June issue. •
spec sheet
– 326 bushel tank size
– 3.7 bushels per second unloading rate
– Self levelling cleaning system on slopes up to 15%
– Corn headers:
   – 98D corn head  (6, 8, 12 rows)  
   – 99C chopping corn head (6, 8 rows)
– Automatic Header Control Systems:
   – Terrain Tracer™ system and Autofloat™ system (Standard)
– Harvest Suite™ Cab Volume 62.3ft3 (5.8m3)  Cab features:
  – IntelliView™ IV monitor with adjustable position
  – ACS (Automatic Crop Settings)
  – Air-conditioning and coolbox
  – Automatic climate control
– New Holland Precision Land Management Systems:
  – IntelliSteer™ ready automatic guidance system (Standard)
  – IntelliCruise™ system (Optional)
– Engine Compliant with Tier 4A Emissions Regulations
– Residue Management Integrated straw chopper (Standard)
– Twin Rotor® Technology
Equipment provided by:
Weagant Farm Supplies Ltd.
11250 County Road #43, Winchester, ON
Phone: (613) 774-2887
Email: sales-service@weagantfarm.com
www.weagantfarm.com •