Grain Financial Protection
FROM THE CEO'S DESK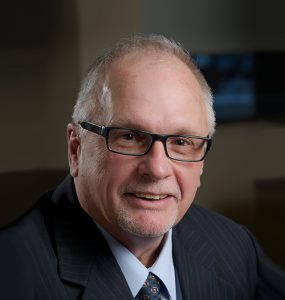 THE GRAIN FINANCIAL Protection Program was established in 1984 to reduce the risk of financial loss to farmers in the event of a licensed grain buyer defaulting on payment.  It also protects owners of grain stored in licensed grain elevators.
The two parts of the program are the issue of licenses to grain dealers and elevator operators who prove financial responsibility and the administration of producer compensation funds that ensure there is money available for farmers in the case of financial default by a grain buyer.  A mandatory producer check off fee ensures there is adequate money in the fund to pay valid claims and a Minister-appointed board of industry representatives determines claim validity and how much a producer is eligible to receive in the event of a default.
An actuarial study was completed in August 2011 to determine whether the funds were at an appropriate level to operate the program effectively.  As a result of the actuarial study, the Grain Financial Protect Board has recommended:
an increase in fees payable to the Board by soybean producers from two cents per tonne to ten cents per tonne; and
a decrease in the fees payable to the Board by wheat producers from ten cents per tonne to five cents per tonne.
No changes are being recommended to the fees payable to the Board by grain corn and canola producers.
Grain Farmers of Ontario is in support of these recommended changes because it will allow the fund to operate on an actuarially sound basis.  This will ensure farmers' risk is better covered by the program.
Farmers are welcome to comment on this recommended change and read more information about the proposed changes on the Service Ontario website at: http://www.ontariocanada.com /registry/view.do?postingId=12602&language=en. •