JOHN DEERE S660 S-SERIES COMBINE
A review by farmers for farmers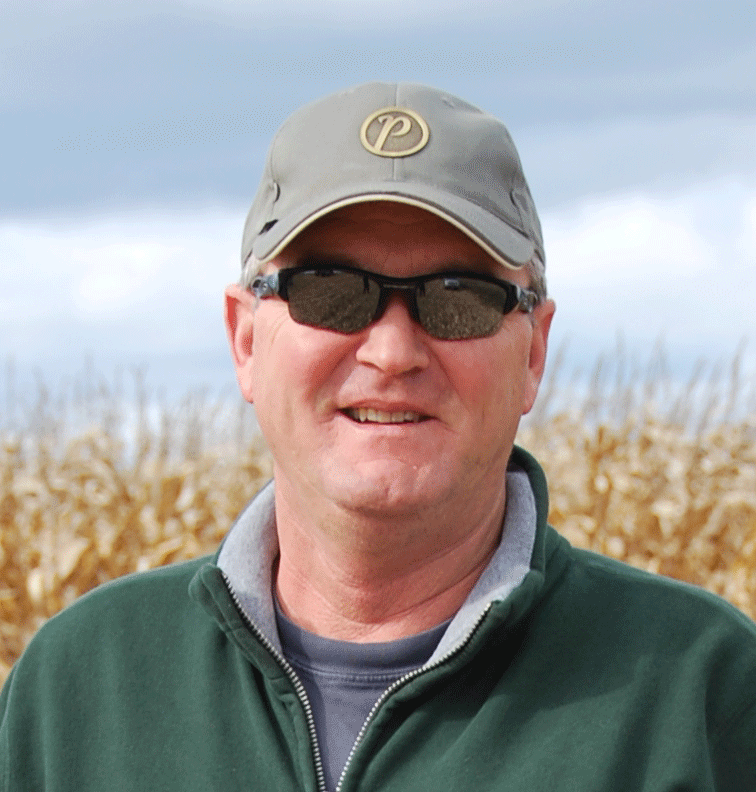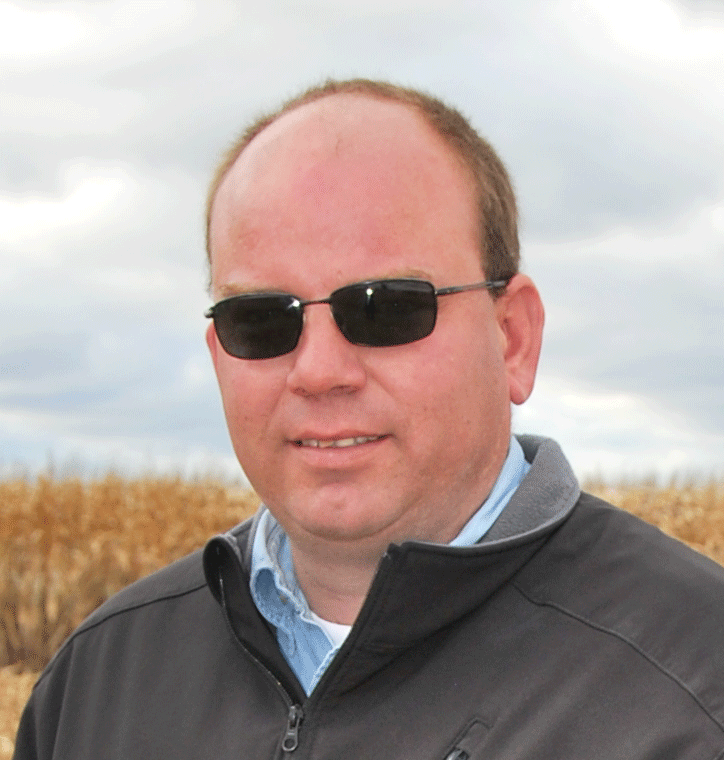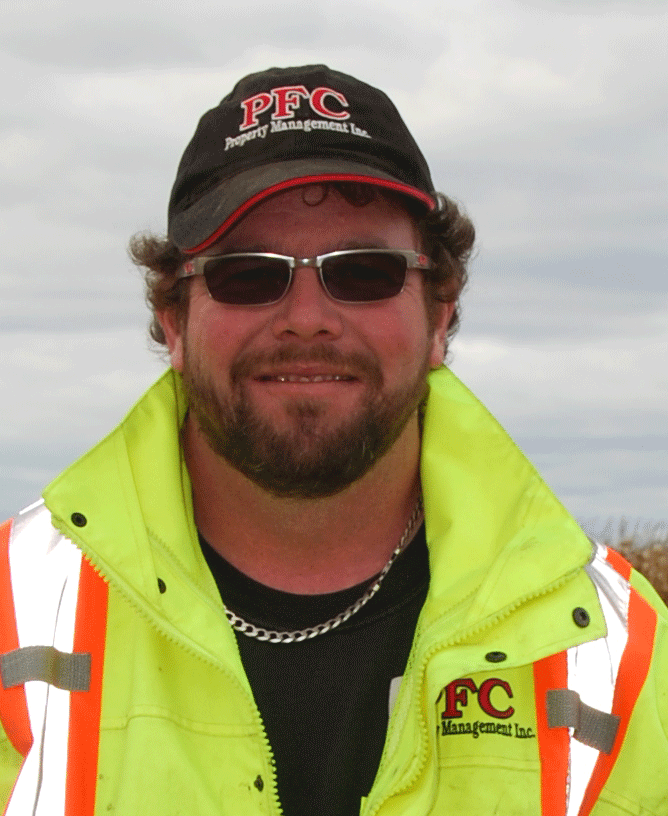 david fraser           jeremy nixon           robert parks
    ottawa, ON        north gower, ON         kanata, ON

EASY-TO-USE technology, reliable performance, and operator comfort are a strong combination on the John Deere S660 combine. Several improved features caught the attention of our farmers, including the new cab, improved threshing performance, and changes to the transmission.  An eight-row corn head was used on the combine for Field Tested. It was also equipped with AutoTrac™ RowSense™ which uses feeler gauges on the head and auto steers the combine down the corn rows to help improve performance and reduce operator fatigue.
"Their new cab is definitely a strong improvement over their previous version," said  Jeremy Nixon, a cash crop farmer in North Gower, Ontario. "It has a lot better visibility and all the instrumentation is laid out very nicely too."
Robert Parks, a corn and soybean producer in Kanata who also does custom combining, noticed a difference even before he got into the cab. "There was easy access into the cab with lots of room on the operator platform to maneuver."
PHOTO: A LARGER CAB ALLOWS FOR MORE STORAGE COMPARTMENTS.

According to John Vanderspank, a John Deere sales representative with JLD Group's Greentech in Carp, the combine has a 20% larger cab and the new design was in direct response to what customers asked for. "John Deere did a customer survey, and they found one of the things farmers were looking for was a larger operator station because when they're in there 10 or 12 hours a day farmers want to have room to spread their legs out."
Vanderspank added there were other advantages to making the cab larger as well. "In doing that, they put in more storage compartments and they have a fridge under the buddy seat."
While a small detail, the fridge was noted by all three farmers who tested the combine as being a convenient feature that they could see being utilized by themselves or their hired operators.
Ottawa grain farmer, David Fraser, found the cab to be noisier compared to other combines. "It was a little louder but there is something to be said for hearing the machine. It's an important part of operating the equipment to be able to hear what it's doing. And it isn't engine noise, the engine is quiet, but you can hear the corn hitting the head."
Vanderspank says he's heard from other farmers who don't mind a louder combine. "They do prefer to hear how the machine is working because then you can hear if something is going wrong."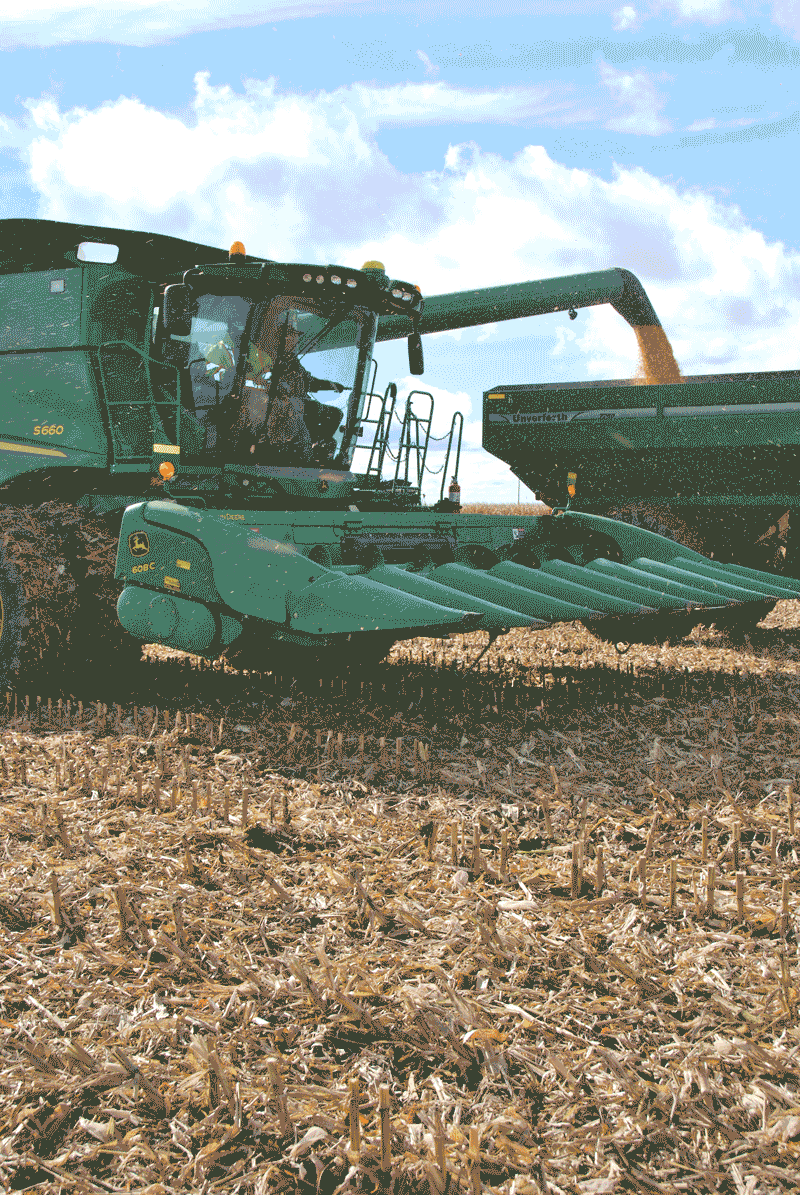 The S660 combine has a chaffer that is 30% larger and a sieve that is 20% larger than older models; they give the combine more cleaning performance. Modifications to the settings for both can be made from inside the cab. Nixon said, "The added capacity of the bigger sieve on it is a nice bonus, you're able to push the harvest up quite a pace."
"There was lots of cleaning shoe capacity," agreed Fraser who also noted, "the tank sample was very clean too. The combine did a good job cleaning the grain, getting it off the cob, there was nothing on the ground."
Fraser was also impressed with the combine's horsepower. "Horsepower wise, the capacity seemed to be great, it really handles the crop nicely."
"John Deere uses a nine litre engine with an isochronous engine governor," explained Vanderspank. "It maintains rpm at 2,200 even if the machine is under load. The reason they do that is the combine components are designed to work at a certain rpm. On older machines, the combine could get bogged down and you would lose some of your performance because the parts weren't at operating speed."
John Deere changed to a push button transmission shift instead of a lever on the floor for the S660 combine. "I liked the fact they have a push button instead of reefing on a gear lever," Fraser noted.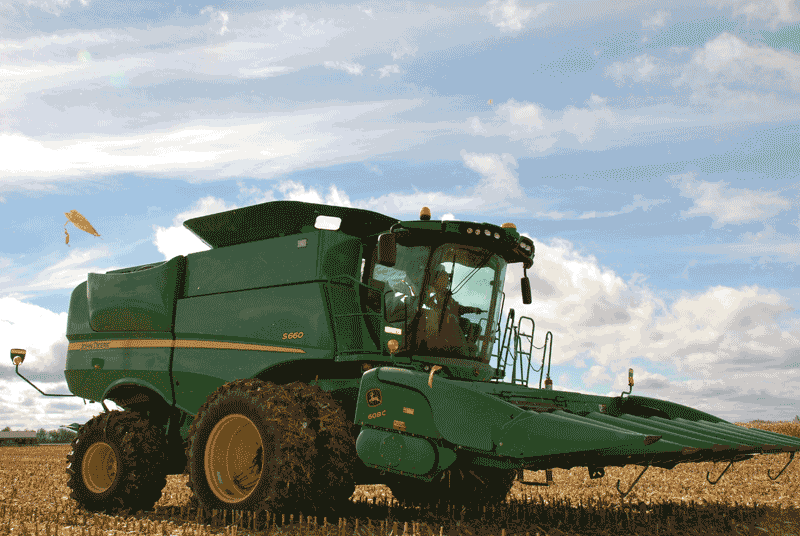 But when it comes to maintenance, there was one component Fraser didn't like. "The ability to clean the grain tank out could be improved with bigger access points to the grain tank."
Overall, Nixon said, "The combine was very user-friendly, it's simple and easy to manage." That's the impression Parks was left with as well.  "It was easy to see all of the controls on the console, and there was great visibility to see the auger unloading."
Watch a video version of this review here:
In the next installment of Field Tested, we review the Case IH Magnum 225CVT Tractor.  Look for it in September. •
spec sheet
Engine:   
Engine type    9.0L – 4V
Emission level    T2/IT4
Rated speed    2,200 rpm
Rated power    239 kW (320 hp)
Fuel capacity    950 L (250 gal.)
Threshing/ Separating:   
Separator type    Rotary
Rotor length    3,124 mm (123 in.)
Rotor diameter    762 mm (30 in.)
Rotor speed range    210 – 1000 rpm
Concave area    1.1 m2 (1,705 sq in.)
Separating area    1.54 m2 (2,390 sq in.)
Discharge grate area    0.36 m2 (555 sq in.)
Cleaning:   
Front chaffer    .5 m2  (801 sq in)
Chaffer    2.5 m2 (3,824 sq in.)
Sieve area    1.9 m2 (2,964 sq in.)
Total cleaning area    4.9 m2 (7,589 sq in.)
Grain tank size:    10,600L  (300 bu)  
Unloading auger length:    
    6.5, 6.9, or 7.9 m  (21.5, 22.5, or 26 ft.)
Unloading rate:    120 L/s (3.3 bu/sec)
Equipment provided by:
JLD Group; Greentech – Carp
116 Willowlea Road, Unit 1, Carp ON K0A 1L0
1-800-916-9188
 www.jldgroup.ca •