Business side: STEP UP!
CONVERSATIONS WITH BUSINESS EXPERTS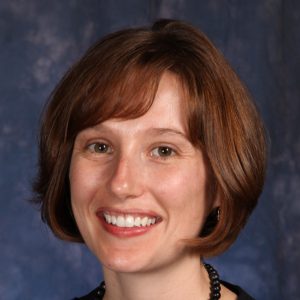 WHAT IS THE STEP UP PROGRAM?
STEP UP is an on-farm learning placement. This mentorship program is unlike any other and matches young and beginning farmers or those considering a farming career with an experienced farm manager to learn farm business management skills and develop the capacity to lead the farm team.

WHAT ARE THE BENEFITS TO PARTICIPATING IN STEP UP?
STEP UP is a chance to learn farm business management skills in a hands-on setting from an experienced farm manager. Mentors enjoy sharing their knowledge, having the opportunity to help a new farmer, meeting new people, and getting fresh ideas. STEP UP encompasses all farm types from coast to coast to coast.

HOW DO I BECOME A MENTOR AND WHAT IS EXPECTED OF A MENTOR?
Anyone who is an experienced farm manager interested in taking the time to pass on the best of his/her farm business management knowledge is encouraged to apply. STEP UP welcomes farms from all production sectors across Canada and maintains a Mentor Roster of those farms participating in the program year over year. A Mentor is expected to set time aside to provide the Mentee with insight into the beneficial management practices employed by the farm. Mentors help the Mentee design and refine their learning goals, working towards accomplishment by the end of the mentorship.

HOW DO I BECOME A MENTEE? AND WHY WOULD I WANT TO BE MENTORED?
Anyone who is interested in farming as a career and learning the business skills necessary for success, and is at least 18 years old as of December 2013 is eligible to apply. In an increasingly complex and competitive industry, business management practices are the key factor positioning Canada's future farmers for success. And don't forget –adventure, building confidence, friendship, and a chance to develop your network of experts within the industry to help you along the way.
HOW ARE MENTOR-MENTEE MATCHES MADE? HOW DOES THE PROGRAM WORK?
Mentees review the Mentor profiles on the Farm Management Canada website, and select the Mentor that best meets their learning needs. The mentor is contacted to see if he/she would be interested in 'meeting' the mentee via a conference call. The STEP UP coordinator guides the Mentor/Mentee through each phase of the matching process. Ultimately the decision to match, or not to match, is in the hands of the Mentor and Mentee. Mentorship matches are carefully monitored by the Program Coordinator to ensure a positive experience for both. Once the mentorship match is made, health and safety waiver forms along with the mentorship learning contract outlining specific learning goals are signed. Mentees and Mentors submit progress reports on achieving their mentorship learning goals half-way and at the end of the mentorship.

WILL I GET PAID?
Mentors receive $2,000 for taking time out of their busy schedules to mentor the Mentee. Mentee travel expenses may be covered up to $1,000. Remuneration during the mentorship is negotiated between the Mentor and Mentee.
WHEN DO THE MENTORSHIPS START? HOW LONG DOES THE PROGRAM LAST?
You can start as early as April 1, 2014. This program is a minimum of 8 weeks (does not need to be consecutive). Many mentorships last several months. The Mentor and Mentee negotiate the timing and duration of the mentorship.

HOW CAN I GET INVOLVED?
We are accepting applications now! The application deadline for Mentees is February 14, 2014. Mentors are welcome to join at any time. For more information, go to: www.fmc-gac.com/step-up; email: stepup@fmc-gac.com; or phone: 1-888-232-3262.
WHERE DOES STEP UP TAKE PLACE?
STEP UP is a national program with Mentor farms across Canada. You can choose a match close to home or in another province.

WHAT IF THE PERSON I WANT TO BE MATCHED WITH ISN'T PART OF STEP UP?
Mentor and Mentee application forms are available on the Farm Management Canada website. Have your ideal mentor/mentee apply to STEP UP naming you as their preferred match.
WHAT HAPPENS IF I AN UNHAPPY WITH MY MENTORSHIP MATCH?
You will never be stuck in a bad situation. The STEP UP Coordinator is in contact with each match on an ongoing basis during the mentorship experience. Mentors and Mentees are encouraged to contact the STEP UP Coordinator with any questions or concerns whenever they want and as often as they want!

WHAT HAPPENS AFTER THE PROGRAM IS OVER?
Mentors and Mentees receive a Summary of Success report, highlighting key achievements for their records. A Certificate of Achievement is also produced along with a skills development resource package that outlines additional opportunities for skills development and growth within the agricultural sector. •