Cropside: Fusarium nozzles!
AGRONOMIC INFORMATION FROM ONTARIO'S CROP SPECIALISTS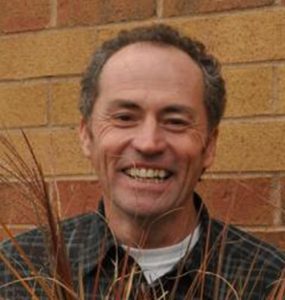 FUSARIUM WAS A nightmare for many wheat growers in 2013. Even with 80% of the crop having a Fusarium fungicide applied, many of us had feed or sample wheat. At almost every winter meeting, someone would ask why the Fusarium fungicide didn't work. The answer: POOR APPLICATION!!
PHOTO: ANY FORM OF TWINJETS: UNACCEPTABLE.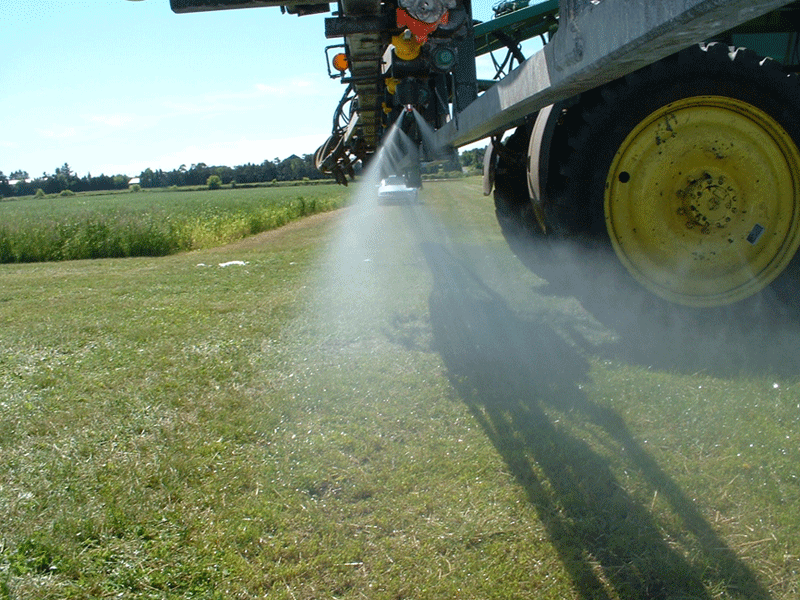 PHOTO: ALTERNATING TURBO FLOODJETS: THE BEST!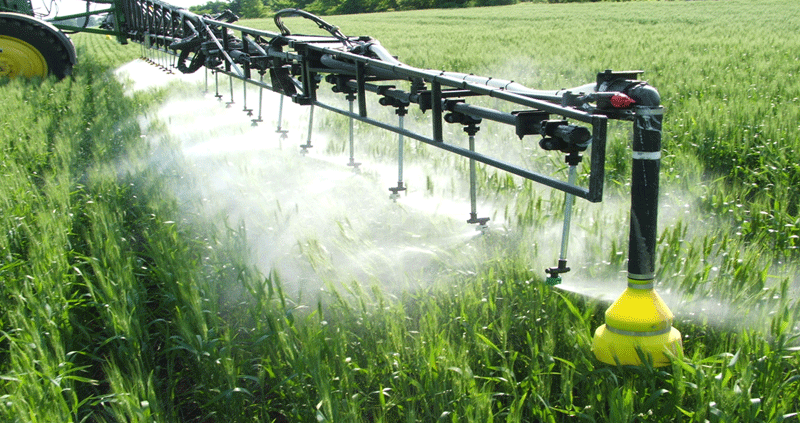 This is a huge frustration for me. The work has clearly been done. Helmut Spieser spearheaded much of the Ontario work, along with Dr. David Hooker and Dr. Art Schaafsma. Work from other jurisdictions supports the Ontario findings although the recommendations are not always exactly the same.  Canadian spray guru Dr. Tom Wolf has worked on this and developed even further refinements. The science is solid. Why then do we continue to have poor applications? Partly because the wrong nozzles are often sold and partly because growers don't understand how to make the right nozzles work.
FORWARD-BACK CONFIGURATION
You cannot hit a vertical target all the way around without nozzles that spray both forward and backward (see photo below).  Period. (Increased target deposition 65%)
SPRAY ANGLE
The angle of the spray needs to be at least 70°, especially on the backward facing nozzle (see photo above).  (Increased target deposition 12%, efficacy reduction 35%)
COARSE SPRAY
Course spray droplets are essential.  This is a bit counterintuitive, as most growers think a fine spray gives better coverage. I have heard growers say "it must be good, it just fogs it on". WRONG! Fine spray droplets are too impacted by wind and air resistance. This is why Turbo Floodjets work and why air induction tips are required in double nozzle configurations. (Increased target deposition 40%)
WATER VOLUME
Target 20 gal/acre. More water allows bigger droplets and more opportunity to hit the target. (Increased target deposition 18%)
BOOM HEIGHT
The higher the boom is off the canopy, the less benefit from everything we have done so far. Target a boom height of 12" — a tough proposition with a 120" boom at 12 miles per hour — but a 12" boom increases deposition by 3 fold over a 30" boom. Tough, but critical. (Increased target deposition 310%)
WIND
The impact of wind is huge.  Wind of over 10 kph means the majority of the spray is on the downwind side. This reinforces the need for coarse sprays and low boom heights. Night spraying could also help here.
We can do better, and make these fungicides work to their maximum efficacy; but, it will take a concerted effort, and utilizing ALL of the factors above. Don't believe the person selling you the nozzle, they likely don't know; and even with the right nozzles, good application is not guaranteed. You will need to add all the above factors to your high tech sprayer to get the most from your fungicide dollars and have top quality wheat! •