A LOOK AT HISTORIC TRENDS AND TODAY'S FACTORS
OTHER THAN A brief price spike in the summer of 2004, soybean prices have held mostly steady for the last several decades. "Between 1974 and 2007, Chicago soybean futures spent most time in a range between $5.50 and $7.00 per bushel," notes Kevin Hachler, a grain merchant at London Agricultural Commodities in London, Ontario.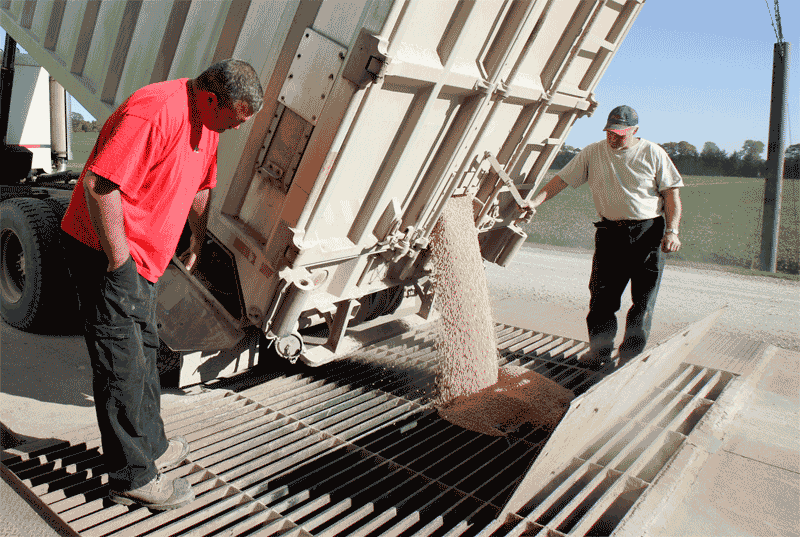 Hachler says supply was more or less balanced with demand between the mid-70s and mid-90s. "The U.S. was the dominant producer and consumer of soybeans, and so the factors in that period were mostly U.S.-dominated, with weather being the single most important factor," he explains. "However, what happens in the rest of the world is very important because it affects the U.S. situation."
He notes that this is true today more so than it was in the past because the soybean market is so global in nature compared to decades ago.
For example, since the mid-1970s, Brazilian production has grown dramatically and South America as a whole (including Argentina, Paraguay and Uruguay) now produces 1.5 times as many soybeans as the U.S. does. Hachler points out that this creation of two world soybean growing seasons, with a harvest every six months, allows one region to potentially make up for a problem in the other within a short timeframe.
China is another factor. The tremendous growth in the Chinese appetite for soybeans started about two decades ago and the impact of that demand has been felt most strongly in recent years. Hachler says Chinese soybean demand has increased more than five-fold in the last 20 years and that Chinese imports are growing at an annual pace of 4.5 million tonnes. Their imports are now the equivalent of 75 per cent of the U.S. soybean production.
"After a period of stagnant prices between 1974 and 2007, soybean prices took off as this demand outpaced the growth in supply, and soybean stocks, particularly in the U.S., tightened," he says.
However, global production is now set to increase by 16 million tonnes compared to last year. "We are likely on the cusp of a major shift in forces between supply and demand," Hachler says. "Whereas relentless demand from Asia had been the driver of soybean prices, overwhelming supplies in response to these higher prices is likely to drive price going forward."
Going into our harvest this year, global inventories are very large. "South America harvested a huge crop earlier this year," says Hachler. "Argentineans are sitting on a wall of soybeans that they've yet to sell. The U.S. soybean crop is looking very large, with record acres and ideal weather so far. However, there are some concerns about the health of the Chinese economy." 
More global yield could be added in places such as Brazil through putting additional land into production, improving land, and using better genetics. However, logistical infrastructure is also needed in this region.
PRICES THIS YEAR
Philip Shaw, a farmer and agricultural economist, points to the Canadian dollar as a major factor in what Ontario farmers will receive for their soybean crop this year. "The value of the Canadian dollar has been resilient of late," he says. "Any depreciation back to the values we saw this spring will mitigate the futures price drop in grains."
Warren Hayhoe, a Parrish & Heimbecker grain merchant, agrees. "We've experienced the better part of a year now with a dollar that's traded near or at five-year lows," he says. "The outlook for the loonie looks like more of the same as our central back battles with low core inflation and focuses on GDP growth via stimulating exports."
Hayhoe postulates that going forward, soybean values will continue to rise as inflation (specifically in food) remains constant or gets stronger. "However, the record acres in both North and South America should go a long way to limiting the $14-$15 prices we've seen in Chicago recently," he notes. "So we may be in for some weaker prices as world supply is replenished this fall. However, longer term, the demand growth for protein and global inflation should keep prices on an upward trend."
 
Chris Beckman, an oilseeds analyst with Agriculture and Agri-food Canada's market analysis division, notes that soybean demand continues to be largely determined by the value of the products derived from soybeans, such as soy oil and soymeal. Over the last 20 years, the price of both has increased significantly. In particular, "growth in per capita income, changes in diet and urbanization, especially in China and across Asia, have accelerated over the past decade which has strongly supported the price of soymeal and soy oil," he says. "Expansion of the biofuel sector in the U.S. has augmented the demand for soy oil." 
 
Great Lakes Grain marketing expert Justin Geelen says that right now, soybean prices are in 'a weather market.' "Unless we run into hot dry weather through the summer, I still have a bearish opinion on the soybean market through harvest."
As always, it will be another interesting year for soybean prices, with another year of data to add in analysis of long-term trends. •