Business side: Farm safety
CONVERSATIONS WITH BUSINESS EXPERTS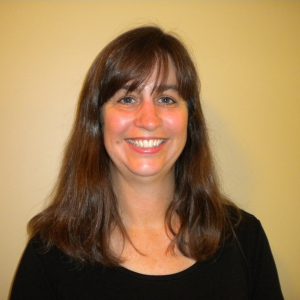 WHAT INFORMATION IS ON THE WSPS WEBSITE?
The Workplace Safety and Prevention Services (WSPS) website is full of information on health and safety. There is information on legal compliance issues such as health and safety representatives and mandatory training. There is also information on hazards, which apply to any workplace such as heat stress, working at heights, machine safety, and chemical safety. There is also an entire section on agriculture. The available information in this section includes an Ontario FarmSafe Plan, Health and Safety Guidelines for Agriculture, Horticulture, and Landscape Employers and Employees, resources to review the basics of farm safety, and information about best management safety practices such as silo safety and implement hitching.

WHAT ARE SOME COMON QUESTIONS AND CONCERNS THAT FARMERS HAVE?
There are lots of different questions that we get from farmers and they vary depending on the size and type of farm. Questions like "Do I need to pay WSIB?", "How old does my neighbour's child need to be to work for me?" , "Do I have to train my worker even if it is to just pick stones?", "How old does someone have to be to operate a tractor?", "What do I need to do to keep the inspector away?" are quite common. Child safety is the biggest concern as most farmers are concerned about keeping their families safe; 91% of Ontario farms rate their biggest concern as child safety. The Progressive Agriculture Safety Day® program is the largest rural safety and health education program for kids in North America. Its mission is simple — to provide education and training to make farm life safer and healthier for children and their communities. Supported by WSPS, with funding from the Ontario Ministry of Agriculture, Food and Rural Affairs (OMAFRA), Safety Days are held throughout rural communities in our province over the spring and summer. WSPS helps out by training volunteers to become certified Safety Day Coordinators. WSPS staff regularly donate time and assistance to this great cause.

WHY SHOULD FARMERS HAVE A FARM SAFETY PLAN AND WHAT SHOULD BE IN IT?
A farm safety plan helps protect the health and safety of everyone on your farm. Creating a farm safety plan requires farmers to review their hazards and ensure that they have controls in place to minimize the risks. 
A farm safety plan should include a health and safety policy that demonstrates a commitment to protect worker safety, worker training requirements, and a hazard identification process such as workplace inspections or hazard analysis.  In addition, specific safe operating procedures may be required for confined spaces; machine lock-out and guarding; material-handling practices and procedures; procedures specific to the individual farming operation, e.g., grain handling, harvesting, large animal handling; preventing occupational disease such as the transmission of disease from animals to humans; personal protective equipment such as respirators and hearing protection; emergency procedures and first-aid or rescue procedures; electrical safety; fire prevention; noise; extreme weather and terrain; chemical/pesticide safety; and working alone or in isolated areas. Ultimately, hazards must be controlled so that risks are reduced or eliminated.
WHAT ARE SOME GOVERNMENT REGULATIONS FARMERS SHOULD KNOW ABOUT?
There are three provincial Acts you need to be familiar with if you are employing workers on your farm. They are the Workplace Safety and Insurance Act, the Occupational Health and Safety Act, and the Employment Standards Act.
The Occupational Health and Safety Act applies to all farmers in Ontario unless they are self-employed and never hire any workers. The Act includes requirements for creating a health and safety policy, identification and control of hazards, training on health and safety requirements, and requirements for health and safety representatives or committees. Representatives are needed on any farm which regularly employs more than five people. The Critical Injury Regulation (Regulation 834) also applies to farms.  It requires reporting of injuries of a serious nature to the MOL. A serious injury is defined as those that place life in jeopardy, produce unconsciousness, result in substantial loss of blood, involve the fracture of a leg or arm (not a finger or toe), amputation of leg, arm, hand or foot, consist of burns to a major portion of the body, or which cause the loss of sight of an eye.

HOW CAN WSPS HELP FARMERS?
Ontario's Prevention System Vision is the elimination of all work- related injuries, illnesses, and fatalities.  WSPS's mission is to put health and safety solutions within reach of every employer and employee in Ontario, specifically in the agricultural sector. In addition to all the agriculture specific resources on our website, WSPS has consultants located throughout the province of Ontario. These consultants can answer questions and provide assistance to farmers looking to establish or improve safety on their farm.
WHAT ARE SOME COMMON SAFETY INFRACTIONS ON GRAIN FARMS?
Safe At Work Ontario is the Ministry of Labour's (MOL) strategy for enforcing the Occupational Health and Safety Act (OHSA).  Sector trends seen by the Ministry of Labour in agriculture are below. Please note these are not grain farm-specific.
From April 1, 2012 to March 31, 2013 the most common orders issued under the OHSA in agriculture were for violations of employer duties. These include the general duty to take every precaution reasonable in the circumstances for the protection of a worker, maintaining equipment in good condition, providing information, instruction and supervision to a worker, preparing and reviewing at least annually a health and safety policy, and developing a health and safety program. Orders requiring provision of information to an inspector were also issued.
However, as small farms without any employees are not covered under the Occupational Health and Safety Act, a broader question would be, "what are the most common hazards on grain farms?" Slips and falls are probably the biggest safety issue, but exposure to unguarded machines or lack of personal protective equipment is also very common. Equipment hazards, grain bin hazards and movement of equipment on the roadways are all significant concerns on grain farms. Tractors and equipment entanglement account for 70% of all Ontario fatal injuries on farms. 1.7% of Ontario fatalities are grain asphyxia and 2.5% are from falls from height.  The people at the highest risk are the owner and their family members. •