THE CANADA-KOREA FREE TRADE AGREEMENT
THE RUSSIAN EMBARGO on agricultural imports from Canada and other countries underlines the value of having a breadth of trading partners. That fact alone might ordinarily be reason enough to laud a new trade deal with a highly populated overseas market.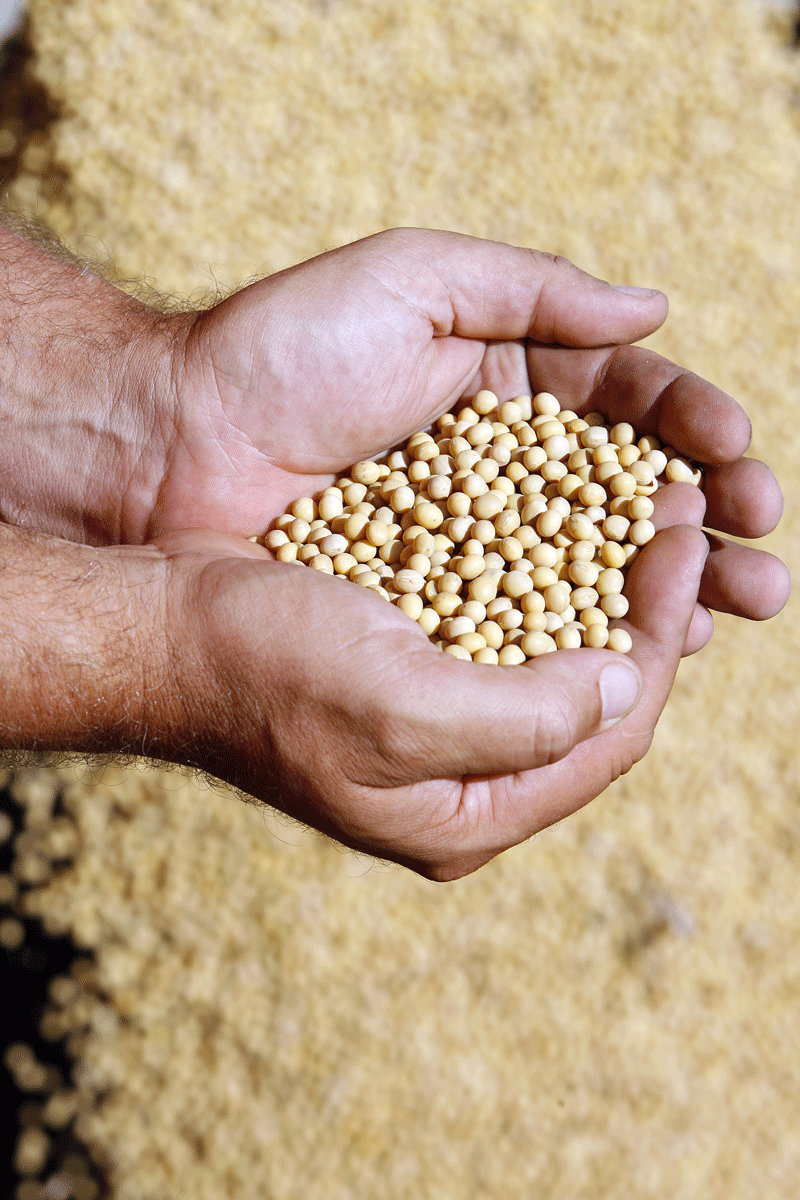 But with the recent Canada — Korea Free Trade Agreement reached this spring, just prior to Russian president Vladimir Putin flexing his border-closing muscles, trade diversity is only one reason to celebrate.
Grain officials in Ontario say, on top of everything else, the agreement with South Korea has opened the doors for a sizeable amount of lucrative Identity Preserved (IP) food-grade soybeans to enter the country over the next decade. And from a competitive perspective, it helps offset the access the U.S. gained when it negotiated its own agreement with Korea in 2012.
"We expect to take full advantage of what we negotiated," says Gord Pugh, federal government liaison for Grain Farmers of Ontario. "It's a breakthrough in finding a steady high-value international market, especially for IP soybeans."
MARKET OVERVIEW
Korea is the 16th largest export market for Canadian soybeans, even though the country does not offer a particularly friendly trading environment. The Asian country maintained a tariff of a whopping 487 per cent on IP soybeans, prior to the free trade agreement.
Normally, that would be enough to deter prospective traders. But even with that burdensome tariff dogging them, Canadian exporters still found it an attractive enough market to ship 17,477 tonnes of soybeans there last year.
With the new trade deal, that over-quota tariff on soybeans for soy sauce and soy cake comes off, effective immediately. As well, over the next five years, tariffs on refined soybean oil will be phased out. And  tariffs on crush or commodity soybeans and crude soybean oil will be phased out over the next decade.   
The real winner in soybeans, though, is IP food-grade soybeans. A tariff rate quota of 5,000 tonnes established for Year 1 of the agreement will rise by 2,000 tonnes per year over the next five years. Then, it will rise by 400 tonnes a year over five more years, bringing the total to 17,000 tonnes — as much as the entire soybean complement of all types shipped there last year.   
Other features of the deal include an immediate elimination of a three per cent tariff on wheat, a 20 per cent duty on Canadian whisky, and a 10-year phase out of tariffs on what's called "corn for feeding" and "other" corn, which had been saddled with tariffs of up to 328 per cent.
Martin Vanderloo, president of Huron Commodities, calls the Korea deal "a step in the right direction. The volume isn't big, but overall it's a good deal. I get excited because it allows us to venture into a value- added market — and those kinds of markets are always good to open up."
He noted China has traditionally supplied a great deal of food to Southeast Asia, but with the rise of the middle class there and overall improvements in the standard of living, fewer exports are leaving China. "It's interesting that those countries are now looking at North America for supply," Vanderloo says.   
DIVERSIFYING TRADE
The trade deal with Korea concluded a two- year exercise for Grain Farmers of Ontario staff who worked closely with the federal government as the negotiations advanced.
"At the beginning, we didn't have duty-free access into South Korea for anything, let alone IP soybeans," says Pugh. "This deal opens the door for inventive people."
Jeff Leal, Ontario minister of agriculture, food and rural affairs, says the province supports efforts by the federal government to increase international trade and investments when agreements are grounded in solid objectives.
"The Canada — Korea Free Trade Agreement aligns with Ontario's efforts to diversify trade and expand global market access for our agri-food industry," he says. "It will give the province improved access to Canada's seventh largest merchandise trading partner."
Leal notes South Korea imports more than 70 per cent of its food, which makes this agreement a significant opportunity for Ontario's producers of raw and processed agri-food products. He said he is pleased this deal will also offer new export opportunities for products such as Ontario beef and pork, which like grains and oilseeds, previously had limited access to the South Korean market. •