NEW ORGANIZATION IN THE INTERNATIONAL MARKETPLACE
MAIZALL, A JOINT initiative of the Argentine, Brazil, and U.S. corn producers, is taking the growers' perspective on common issues, such as biotechnology regulation, to government officials, policy influencers, and consumers around the globe.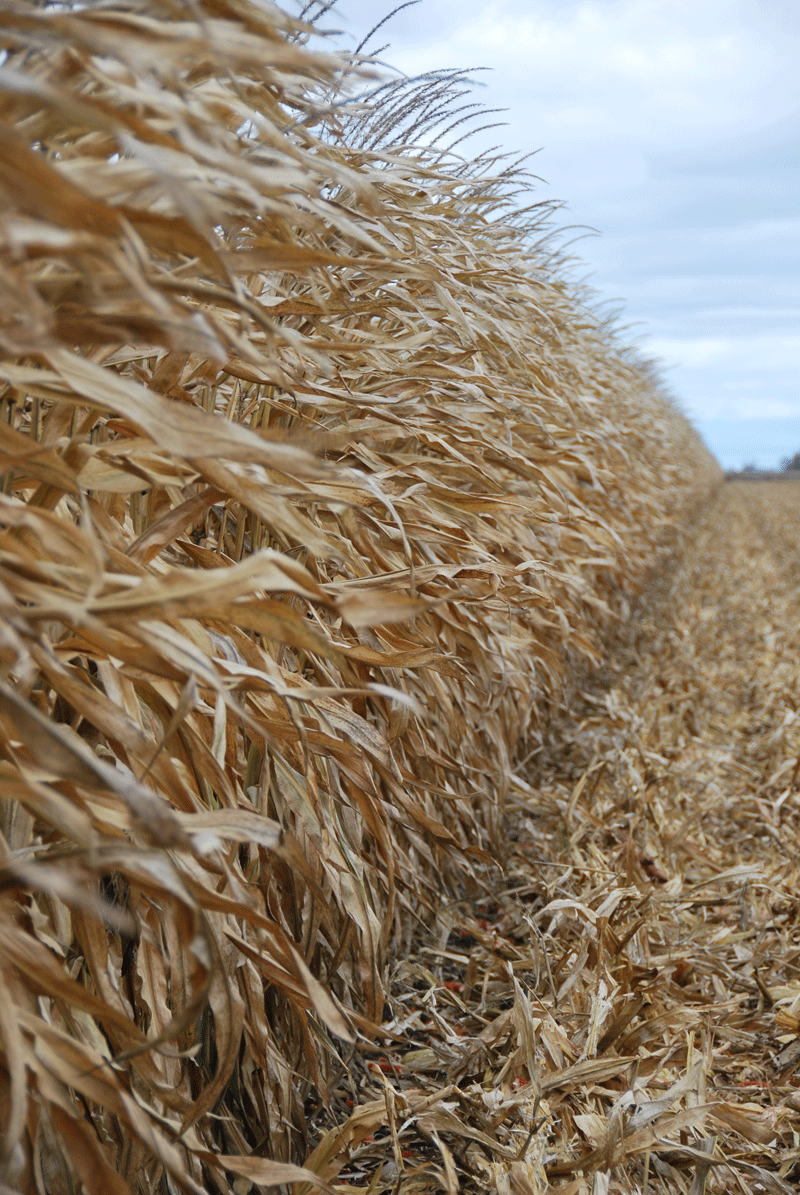 "We are competitors, and we will remain competitors," says Julius Schaaf, an Iowa farmer and MAIZALL chairman. "But we grow the same crop, we serve the same customers, and we face the same problems on market access issues.  We have a common interest in working together to open markets and improve food security around the world. That is the goal of MAIZALL."
Formally established in May 2013, MAIZALL brings together the Brazilian growers' ABRAMHILO, Argentine growers' MAIZAR, and in the U.S. both the National Corn Growers Association (NCGA) and the U.S. Grains Council (USGC). Collectively, the three countries represent about 45 per cent of world corn production and 70 per cent of corn exports. Since joining forces, MAIZALL's grower leaders have completed two outreach missions and are planning a third.
OUTREACH
"Our first effort was to South Korea and China, where we talked to regulators and industry stakeholders," says Schaaf. "That's been very successful, when we go overseas together and share the same message about the benefits of biotechnology and the need for trade-enabling policies."
MAIZALL leaders spoke with officials of the Peoples Republic of China (PRC) and industry representatives across the value chain to deliver a farmer perspective on how biotechnology improves efficiency and increases corn production with less inputs and improved sustainability.
"We also participated in a food security summit hosted by the Development Research Center, China's government-affiliated think tank," Schaaf reports. "They are facilitating high-level dialogues on how China will move forward to meet its growing demand for food in a sustainable manner. We hope to contribute to that process."
In April, MAIZALL's Brazilian leaders met with  Roberto Azevêdo, director general of the World Trade Organization (WTO), to discuss challenges related to trade and biotechnology that are shared by producers in the Americas. MAIZALL expects to travel to Geneva in the future to educate WTO officials on these challenges. They have also completed a mission to the European Union, meeting with Spanish and Portuguese farmers who want access to newer GMO technology, such as drought tolerance and better nitrogen efficiency, according to Schaaf.
At meetings with European Commission officials and EU member-states representatives, MAIZALL delivered a pair of messages.
"We talked about the benefits of biotechnology that we see on our own farms, and with the EU ministers we talked about the need for the EU to follow their own approval guidelines to ease disruptions in trade," Schaaf says.
ONGOING TALKS
Later this year, MAIZALL hopes to meet with representatives from the Food and Agriculture Organization of the United Nations (UN FAO).
"MAIZALL really comes down to providing the grower voice on these issues in global forums," says Andrew Conner, manager of global biotechnology for the USGC. "Overall, people are very welcoming to MAIZALL. A lot of people want to hear from growers, want to hear when we say biotech's benefits don't go just to the multinational corporations. There are benefits for growers too, which is why they are adopting GMO technology. They wouldn't invest in the technology if it didn't have value."
It's also important to continue correcting misperceptions, he notes. "A common misperception still is that the U.S. consumes non-GMO corn and exports the GMO crop."
Conner also tips his hat to related efforts such as the Canadian government's leadership on establishing viable regulations for low levels of genetically modified crops that are fully approved in the country of origin but not yet approved in the importing country.
"The government of Canada is very science- based for its approvals. It's a global leader in both developing and promoting sound trade policy on GMOs," Connor says. "These are biotech events that have full review and approval in their country of origin. They've passed all the safety assessments at home but not in an importing country. Many countries still have a zero tolerance on as-yet-unapproved GMOs or a threshold so low it halts trade."
Schaaf is impressed by the dedication of MAIZALL's Argentine and Brazilian partners and thinks additional groups will be invited to join MAIZALL as it moves ahead.
"We would really like to push on harmonizing standards within the Americas, and Canada would be a big factor in that," he suggests.
Looking to the future, Conner believes MAIZALL has the potential to reach many different forums and audiences as a voice for growers internationally. "We need to deliver the message that for farmers to feed the world sustainably and preserve the environment, agricultural innovation is essential." •