Cropside: Aerial or broadcast?
AGRONOMIC INFORMATION FROM ONTARIO'S CROP SPECIALISTS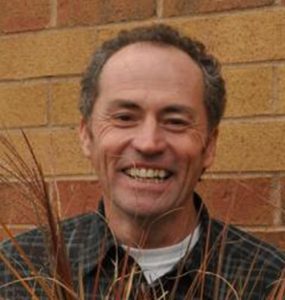 FALL 2014: THERE was no doubt that wheat seeding would be late. What about aerial seeding or broadcasting wheat into standing soybeans? After all, this had been done in the past and there were some success stories. The key: seed just as the soybean leaves were about to start dropping. The falling soybean leaves would create a mulch on top of the wheat seed, it would germinate and grow, and you would have early seeded wheat with HUGE yield potential. No worry of not getting the wheat planted. Perfect!?
Not quite. Enter slugs. With all the wet cool summer weather, slug populations had exploded. Slugs "pop" the germ end out of the kernel (Figure 1). Growers look a month later expecting a perfect stand and immediately call their seed supplier with a germination issue. In fact, the germination was fine. But the slugs ate the germ and all you are left with is an empty kernel (Figure 2).
FIGURE 1: SLUGS 'POP' THE GERM END OUT OF THE KERNEL.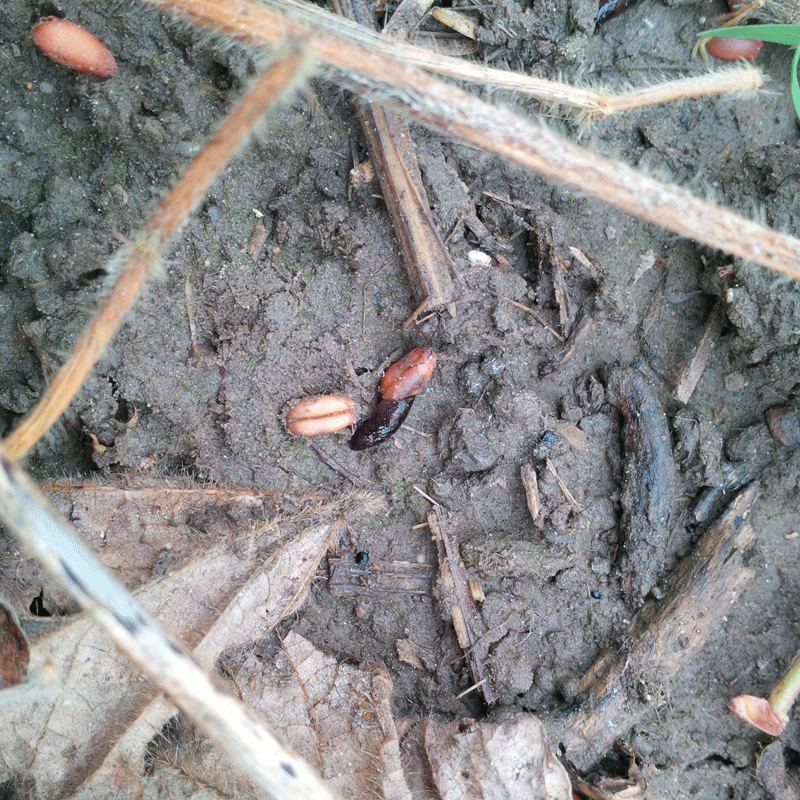 FIGURE 2: EMPTY KERNEL AFTER SLUGS HAVE EATEN THE GERM.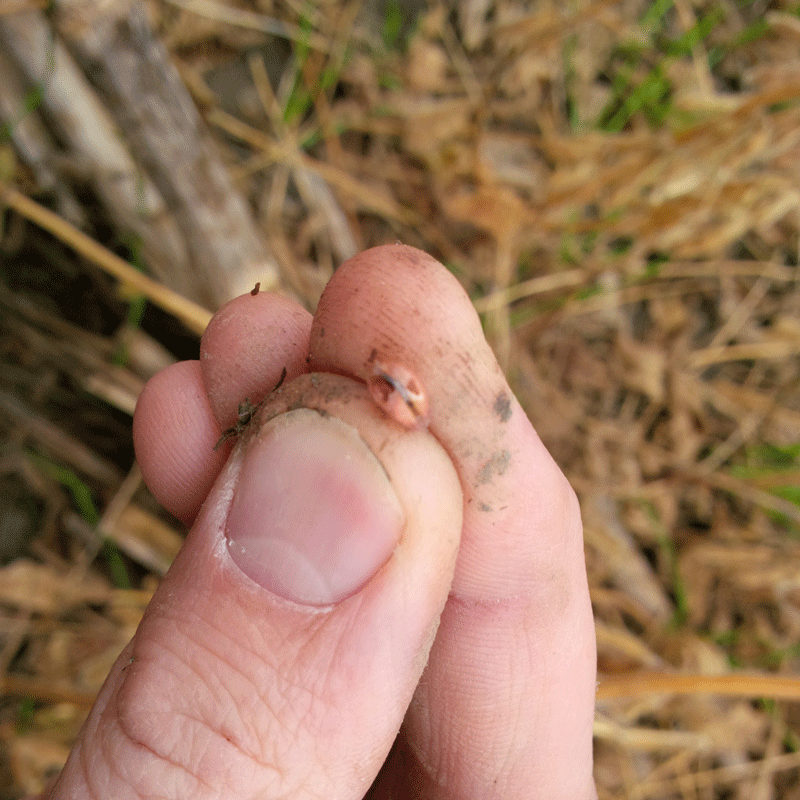 This is not the only issue with aerial seeded wheat. Plants are entirely on top of the soil, hanging on by one or two root hairs (Figure 3). This makes them far more susceptible to frost heave, cold injury, and wind whip.  Winds blow, twisting the plants back and forth in the breeze. Twist, twist, twist, SNAP! If the roots break, or if the slugs feed on the roots (as they do), the plant is dead. Growers that managed to get an acceptable stand this fall are not out of the woods yet. Snow cover and spring conditions could still wreak havoc.
FIGURE 3: WITH AERIAL SEEDED WHEAT, PLANTS ARE ENTIRELY ON TOP OF THE SOIL HANGING ON BY ONE OR TWO ROOT HAIRS.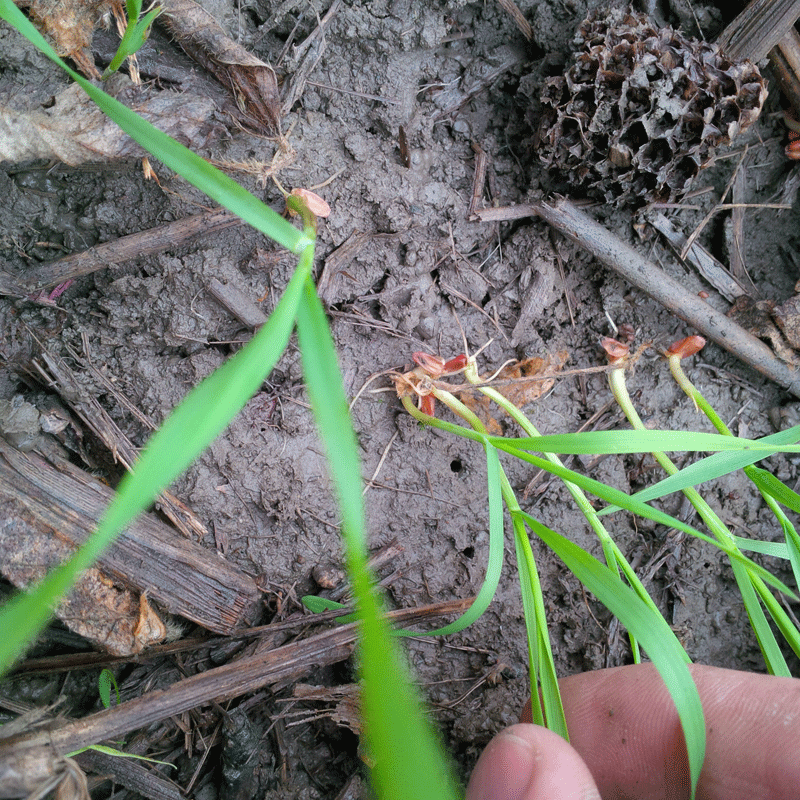 There have been incidences of treated wheat seed "hanging up" in the soybean plant and ending up in the harvested soybean sample. "Load REJECTED!!" Fortunately, this is rare. Seeding rates need to go up, as poor seed to soil contact reduces stand establishment. At 2 to 2.5 million seeds/acre or more, seed cost is high. Any opportunity for fall weed control with glyphosate, or pre-harvest burndown, is lost. Lots of issues.
Old data (1988-1990) shows a 10% yield loss when broadcast was compared with later planted drilled wheat. Of course, if you never get the chance to drill the wheat and the broadcast makes it, then broadcast wins by 100%. But before you consider aerial or broadcast wheat again, know the risks. And at the very least, try to get a handle on how many slugs are out there before they annihilate those poor wheat seedlings entirely. •