Five years later
FROM THE CEO'S DESK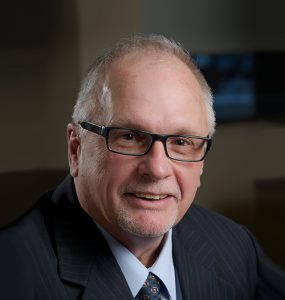 ON JANUARY 1, 2010, Grain Farmers of Ontario became an official marketing board in Ontario. It was the culmination of a grassroots movement led by corn, soybean, and wheat producers seeking a unified voice for representation.
The new organization was expected to be cost-effective and efficient while increasing results from research, market development, and government programs. The question five years later is — have we accomplished our goals?
I believe that those who pushed for the formation of Grain Farmers of Ontario should be proud of the organization that we have become. I have heard a few members of the Board of Directors say that the result has far exceeded their expectations. Indeed, we have grown our reputation, our brand, and our ability to serve our farmer-members.
Combining the strengths and resources of the three legacy organizations has allowed us to provide our opinion on federal trade agreements which open up new markets and ease restrictions with current export partners. It has also provided us with the ability to focus on important global trade issues, such as Low Level Presence regulations.
With our provincial legislators we continue to face the challenges of building an effective risk management program, ensuring regulations are based on sound science, and maintaining funding for public research investments.
Our research department has worked to establish key government and industry partnerships that allow us to triple the value of our own research investment dollars on an annual basis. This has led to improved agronomic practices and new crop varieties that farmers can directly benefit from.
Our market development initiatives assist in the creation of broader domestic opportunities for our grains within the fuel and food markets and also ensure the crops our farmers grow have the quality characteristics desired by international end-users.
Wheat marketing continues to be a core service provided to our members. The development of new tools such as the Pool Return Outlook (PRO) along with a refresh of the Ontario Wheat Pool brand has helped to keep our marketing department relevant within the ever-changing marketplace.
When we first establish goals for the organization, our focus was on communication from and to producers. We continue to foster an open dialogue with our farmer-members about the organization and the industry. However, we have also adapted to the changing dynamic created by the world of social media and the ever increasing role of the consumer. We have increased our outreach efforts to people in urban centres, we are helping to tell the farmer's story, and we are working to counter the misinformation prevalent in mainstream media.
All of this has been accomplished by a dedicated staff, a diverse group of delegates, and an engaged Board of Directors. The amalgamation created a smaller number of district representatives overall, but this streamlining has created a strong group of individuals that represents the diverse nature of our farmer membership with a mix of experience and fresh ideas. There is always room for improvement though, and given their significant contribution to Ontario grain farms, it would be great to see more female representation in Grain Farmers of Ontario's democratic process.
Increased farmer involvement is key to our continued success over the next five years. We know we have challenging times ahead with commodity prices and changing government legislation. Together we can continue to fulfill our mission to develop and promote an innovative and successful business environment which will allow the opportunity for profitable growth. •