Modernization of the CGC continues
MORE BENEFIT TO ONTARIO FARMERS IN FUTURE
MORE THAN A year after the Canadian Grain Commission (CGC) began its modernization processes, additional changes are coming.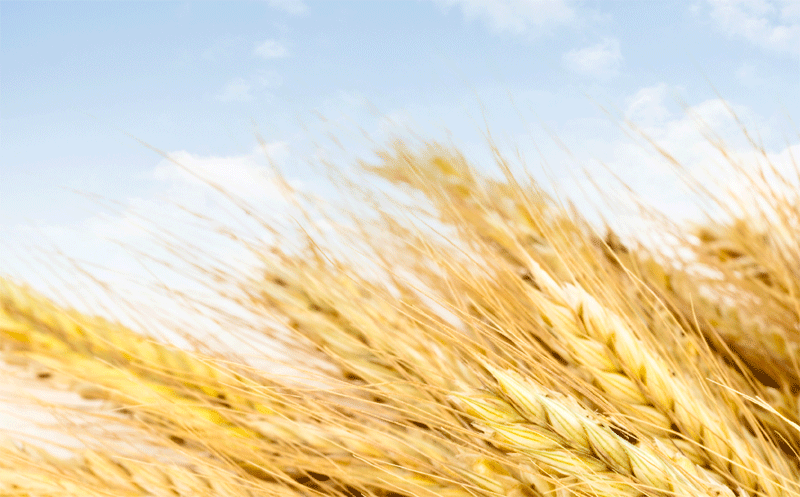 Much to the dismay of grain exporters, a major overhaul to the inspection services provided by the CGC and an increase in user fees was implemented in August 2013. The Western Grain Elevators Association (WGEA), which represents all the elevator facilities collectively handling 90% of all bulk grain in the country, were troubled upon learning they would be forced to pay triple the original cost for mandatory services. Wade Sobkowich, executive director of the WGEA, says his members are still a little concerned about the $1.60 per tonne outward inspection costs.
"We don't mind paying a fair price for a service, even if it's a mandatory service, as long as it includes only direct costs relating to that service — but when other costs are lumped in, that's where we have a problem," he says. "The CGC performs some functions for the good of Canada and those are costs that should be funded by federal appropriations."
Maintaining a grain research lab, overseeing food safety concerns, and maintaining a Wheat Classification System are roles of the grain commission which are for the greater good, and now completely funded by exporters as far as Sobkowich is concerned. With the United States government funding their Federal Grain Inspection Services by 37%, Canadian exporters can't download the extra cost to their international customers and remain competitive. So ultimately, farmers now pay a bigger bill.
"If an exporter wants to sell through Vancouver, Port Rupert, or Thunder Bay, they will have to pay $1.60 per tonne, and they will include some of that cost in the basis," Sobkowich says. "I don't want to say that it falls entirely on farmers because I don't think it does — there are competitive factors at play, but it definitely gets shared in the value chain."
For the most part though, as much as they may not like it, Sobkowich believes the fee increase has become part of doing business for his members. "Nothing that we're aware of in any of the Bill C-48 process puts this on the table for revision so it looks like we're stuck with it for a while," he says.
OFFSETTING FUNDING CUTS
At the CGC itself, the increased flux of cash from user fees has only offset government funding cuts. Elwin Hermanson, chief commissioner of the CGC, says that while grain elevators and farmers may be feeling a little squeezed by higher fees, the CGC is feeling the effects of a workforce reduction of about 300 full-time employees. Most of this was achieved by eliminating inward inspection services, offered to companies bringing in grain to port, back when the CGC received 50% of all funds from the government. Although it was a really good deal for the grain handlers before, Hermanson says the fact that the CGC now only receives 10% of funds from the government is much better for taxpayers.
"In the mid-1990s, the government froze our fees — that's why the amount of appropriation we received from the government increased," Hermanson says. "We had to get back to the normal funding arrangement, so we had to provide the best value at the least cost."
According to Hermanson, new changes that are currently before parliament will further contribute to this modernization of the CGC.
PROPOSED BILL C-48 CHANGES 
Bill C-48, the Modernization of Canada's Grain Industry Act, was given its first reading in late 2014. It aims to further modernize the CGC, maintaining its position as a protector of Canadian producers (as in, during trade disputes), under the new bill, the CGC will continue to provide security for grain transactions for western Canadian farmers, similar to how Agricorp operates in Ontario. Also, farmers will still be able to by-pass the traditional grain-handling system and order their own rail car with the CGC's help, as long as there is a guaranteed sale. An area that has a little bit of an impact on eastern producers will be regarding grain safety.
"At the current time we do receive samples from eastern producers who take part in our harvest survey, and we use that in research, to set the grading standards, and to help marketers," says Hermanson. But this is all voluntary, he says, and the new Bill won't change that. "We're actually repealing a portion of the act that would give us a lot of jurisdiction over Canada east of Manitoba that's never been enforced because the provinces are providing most of those services."
Should grain safety problems arise at the national level, Hermanson says the CGC will be able to work with eastern elevators to protect end users of Canadian grain. A spike in Fusarium above acceptable levels, for example, whether it originates from western or eastern Canada and whether it enters the domestic or international food chain, hurts the reputation of the whole country. "If we start to see a problem, then this act would say, if you need to go to some elevators in eastern Canada and get more samples, you can do that," he explains.
From what Hermanson has heard, most stakeholders in Ontario have fewer concerns with these amendments than last time and Grain Farmers of Ontario's federal government liaison, Gord Pugh, agrees.
Pugh says the amendments will, by and large, formalize the reality of the CGC being a monitor of grain handling in eastern Canada, not a regulator.
"The CGC has the power in legislation, at present, to licence primary elevators, transfer elevators, and collect funds for security," says Pugh. "This would repeal that."
He says the amendments recognize there is no need to duplicate what is already provincially regulated.
One area that Grain Farmers of Ontario will discuss with the CGC is its proposal to create a new class of elevator licensee — container elevators. Pugh says Grain Farmers of Ontario sees no need for elevator companies in Ontario who use containers to ship export grain to be licensed and the organization believes that the CGC proposal will not require that of companies in Ontario.
"As far as eastern Canada goes, the amendments are not a particularly huge issue," Pugh says with a bit of relief. "We had been somewhat concerned that there would be cost recovery elements to this bill. We were rather pleasantly surprised when there was nothing in it."
Pugh cautions that the industry may not have seen the last of cost recovery measures, but for now the price of the services provided by the CGC will remain the same. •