A bit of optimism
FROM THE CEO'S DESK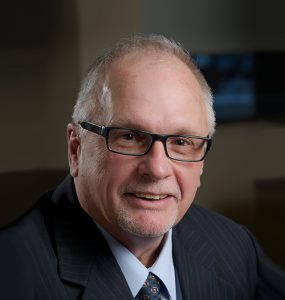 I DON'T THINK it's out of line to say farmers are naturally optimistic at the start of every growing season. No matter how difficult the previous year was, we have hope that this year the weather will cooperate, the yields will be high, and commodity prices will rally. There is a sense of eagerness in the spring; an impatience to get out in the fields and get the crops in the ground.
There's no denying that we could use a bit of optimism right now. Farmers struggled through 2014 with a wet spring, a cool summer, and a prolonged harvest that lingered into the winter; commodity and financial markets were volatile; and we entered into a battle with the provincial government over a proposed restriction on the use of neonicotinoid treated seeds.
So, while on the surface the upcoming year might look challenging, if you look at it closer there is much to support a more positive outlook for 2015.
There isn't much we can do about the weather — although if we trust the Farmer's Almanac we will at least have warmer temperatures this summer — so we need to make the most out of what we can control.
Commodity prices are coming back. The markets rallied in October after the U.S. was slow to move grain into the market during the traditional harvest period. If you watch the markets closely, there could be narrow windows of opportunity for good contract pricing this spring.
The low Canadian dollar is a double-edge sword for Ontario farmers. While there may be increased costs for equipment and crop inputs, it gives us an advantage when selling our grain to international buyers. The lower cost of oil, translated into lower fuel costs for your vehicles and on-farm equipment, will also have a positive impact on your bottom line. And if you're looking to finance a new business opportunity or re-finance your existing operation, low interest rates are providing you with a way to get your books in order.
We know that more than a positive attitude is needed for our dealings with the provincial government and that's why we aren't underestimating the challenges we are facing with their proposed neonicotinoid restriction. As the Board of Directors and staff at Grain Farmers of Ontario continue to collaborate with our industry partners on a workable alternative, we encourage all of our farmer-members to follow the best management practices put into effect last year for the protection of pollinators. We saw success with a 70 per cent reduction in bee deaths over 2013. That shows we are committed to doing our part as environmental stewards.
Broader than the issue of neonicotinoids, when you think of environmental stewardship, who more so than a farmer can control how they impact the environment on a regular basis? The general changes we have made in our farm practices — for example through the use of precision technology such as auto steer — may seem small, but are in fact very, very significant in terms of their positive environmental impact. Some special interest groups may wish to ignore this; however, I'm optimistic the public and politicians have noticed.  •