RECOMMENATIONS FROM RESEARCHERS
HOW TO RAMP-UP soil health and maintain good ground has been the focus of field studies for several years. Researchers are revisiting basic soil health concepts and reminding producers of their importance in an effort to promote their use on-farm.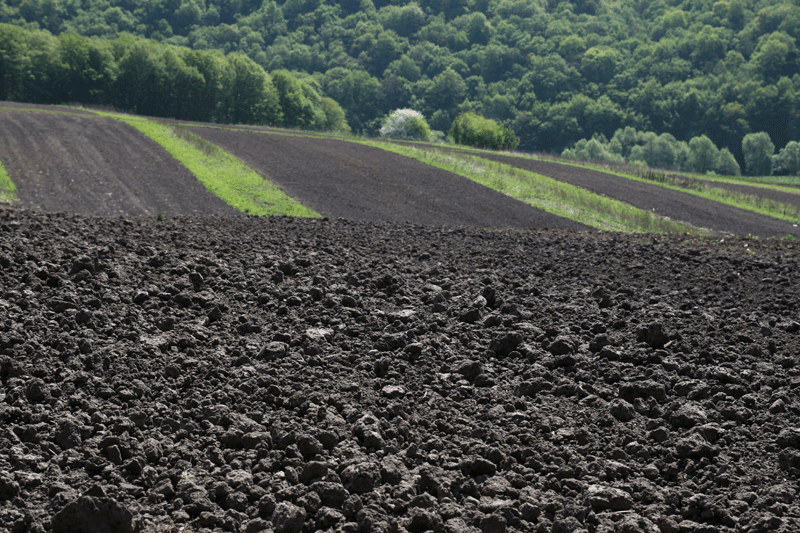 Dr. Shannon Osborne, research agronomist with the United States Department of Agriculture (USDA) Agricultural Research Service, says there is a huge push for improving soil health and increasing awareness of what makes soil healthy.
"We have conducted years of research and have seen many potential benefits but there seems to be a lack of adoption among producers," she says.
HEALTH 101
Osborne says the USDA Natural Resources Conversation Service's definition of soil health — the continued capacity of the soil to function as a vital living ecosystem that sustains plants, animals, and humans — is a good reminder of how vital soil is to everything we do.
"Healthy soil is going to make our system as a whole more resilient to extremes in insects, disease pressures, and weather," she says.
Anne Verhallen, a horticulture crop soil management specialist with the Ontario Ministry of Agriculture, Food and Rural Affairs (OMAFRA), says there are many ways to measure soil health but one of the best methods is to look closely at fencerows.
"Fencerow soil is a good comparison to regular field soil as it often has a finer structure and is darker and richer," she says, noting that while it is undisturbed soil, it is still growing things. 
KEY IMPACTS
When it comes to formal soil health research, Osborne's studies look at physical, chemical, and microbial properties but she says all three research areas are interconnected.
"I talk to growers about the analogy of a brick versus a sponge," she explains. "Physically, we want to manage soils like sponges so they are porous materials, hydrophilic, asymmetrical, and have high water holding capacity."
Adam Hayes, OMAFRA field crop soil management specialist, says there are four foundations growers should follow to be soil rich — rotating crops, reducing tillage, using cover crops, and adding organic matter.
Verhallen recommends creating a diverse rotation by using a variety of crops such as grasses, cereals, legumes, and forages in addition to corn, soybeans, and wheat.
Osborne agrees and says that incorporating new crops means adding different root structures, biomass compositions, and carbon-nitrogen ratios to the soil.
Trials completed in Ridgetown from 2009 through 2013 show that yields from a corn and soybean rotation are better than continuous corn or soybean yields, but that results from corn, soybean, and wheat rotations are the most favourable.
"Research suggests a 10 per cent yield improvement from crop rotation alone," says Hayes. "Some growers think about growing wheat in terms of price, but they should be thinking in terms of what the rotation can do to yields in other years."
Osborne says tillage is still an important principle of soil health and she references USDA research results from Brookings, South Dakota. She tested a corn and soybean rotation with tillage and without tillage and found that after four years, the difference in soil organic matter between the two trials was minimal. But after 10 years, she says, there was a significant difference in favour of less tillage.
She says her research also indicates that growers should use a cover crop at all times. "We do not want to see a fallow period because when something is growing, it protects the soil against erosion and also provides food for soil microbiology."
"Soil health all comes down to organic matter because when inputs are changed, organic matter changes too," says Hayes.
He says the sure and fast way to add organic matter is through the application of liquid or solid manure but that other options such as compost, bio solids, and disgestate are available too. "I recommend growers use a variety of sources but they do need to watch for compaction," he says.
BOTTOM LINE
Verhallen says the management recommendations for improving health are not new to growers but offers the reminder that poor soils are costly. "With unhealthy soils, growers use more tillage to create a seed bed, split drainage tile because the soil is so dense, and add more nutrients which are all costs," she says.
According to Hayes, other costs can include breaking up crusting, patching or replanting, and fixing soil erosion. "These practices could mean the field is actually costing growers versus the crop paying them."
"It's important to keep talking about soil health and help growers who are reluctant to try new practices," says Osborne. "We can think about it like arrows — if we are taking all of the carbon and nutrients from the farm in the form of grain or residue, we should be thinking about what we need to add back into our system in an arrow back to the field."
Osborne, Hayes and Verhallen shared these key messages with producers at this year's Southwest Agricultural Conference. You can see a video recording of Osborne's presentation (Session 40 –Building soils) online at www.southwestagconference.ca under the 2015 Proceedings. •