Up the creek
FROM THE CEO'S DESK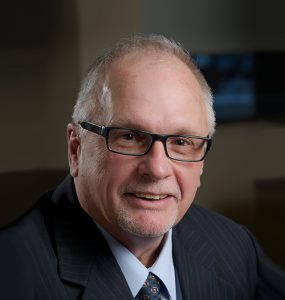 IN NOVEMBER, MONTREAL made international news when city officials decided to let eight billion litres of raw sewage spill into the St. Lawrence River in order to make repairs to the city's sewer infrastructure. There was some public outcry, a few protests, and mild condemnation from environmental groups. But there wasn't the rallying cry one would expect to prevent it from happening.
This issue was the subject of an office discussion about how the activists decide which issues they are going to fight. I'm certain if it was a private company polluting the river in the same way as the city there would have been a well-funded line-up of protesters along the river bank preventing, or at least delaying, the spill from happening. It's obviously a political decision — you stay quiet on certain issues because you're working to get government support for a different agenda. This applies to all levels of government.
At the provincial level, Quebec has followed Ontario's lead in allowing activists to sway policy decisions away from sound science when it comes to the issue of pollinator health. The Quebec Pesticide Strategy was released at the end of November with strong support from environmentalists, including the David Suzuki Foundation and Équiterre.
The Strategy calls for the protection of pollinators through reducing their exposure to neonicotinoids. The plan is for a draft of new regulations and amendments to be ready next year. According to a government release, "the strategy focuses on pesticides deemed of highest risk, such as neonicotinoids. It will ensure that the use of all highest-risk pesticides is justified in advance by an agronomist in 100 per cent of cases, so as to limit their use on crops." Ironically, David Heurtel, the Quebec minister of sustainable development, environment, and the fight against climate change, is then quoted as saying the strategy will also "give us efficient and modern means to create a context that fosters innovation and better practices."
A ban of neonicotinoids does not foster innovation. In fact, it does the opposite. Farmers will have to revert to less effective older technologies to try and protect their crops. We've already seen the difficulty that has created for farmers in Europe dealing with their own ban. We've also seen how farmers and industry can work together to develop and adopt better products and best management practices to be able to use neonicotinoids in a way that prevents exposure to pollinators. A ban also ignores other problems affecting pollinators such as varroa mites, nutrition, and management practices — which more and more research is saying have a greater affect than pesticides on bee health.
In removing an essential tool that farmers have safely and effectively used to manage pest problems in their fields, the Ontario and Quebec governments have ignored science. You could say they've left farmers up the creek without a paddle. Given the recent events in Montreal, there is another way of saying that. But that not said, the creek is pretty murky and we can't just drift along. Farmers have no choice but to swim in it and battle the currents of the new regulatory environment we find ourselves in. •