Business side: Farm advisors
CONVERSATIONS WITH BUSINESS EXPERTS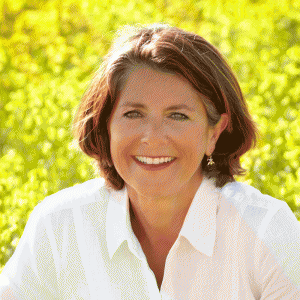 (R.H.) WHO IS CONSIDERED A FARM ADVISOR?
(L.R.) A farm advisor is anyone who provides professional advice to the farming sector. Farm advisors include accountants, lawyers, financial planners, bankers, strategic coaches, insurance agents, agrologists, agricultural economists, family coaches, and more.
HOW CAN FARMERS EVALUATE WHEN THEY NEED TO SEEK OUT ADVISORS?
Farmers often need to be a 'jack of all trades' on the farm, but as farms get larger and business structures more complicated more farmers are looking at their farms as businesses — and all businesses need to seek out professional advisors.
A catch-phrase I've repeatedly heard in the industry recently is "professionalizing the farm". From a professional standpoint, farmers should know that their area of expertise is likely not doing their own taxes and writing their own will, for example. When farmers realize it is time to professionalize, that is when they need to seek out their advisors, such as an accountant and lawyer.
Farm transition, whether it is within the family or selling the farm to somebody with an outside interest, involves a number of professional advisors. Transitions that involve family conflict can also involve additional advisors such as a family coach. It is recommended to start with a coach to work on the soft issues before working with an advisor, such as a lawyer, on a technical part of an agreement.

HOW CAN FARMERS EVALUATE IF A RELATIONSHIP WITH A FARM ADVISOR IS THE RIGHT FIT FOR THEIR BUSINESS?
I recommend an initial interview-style meeting with the potential advisor and the farm managers. Farmers need to remember that they are hiring advisors and will be spending money on the advisory services. They should be getting both what they want and what they need from the professional relationship.
This meeting should include asking about the advisor's technical expertise and training as well as their understanding of farm businesses. I encourage farmers not to be shy about asking for referrals from professionals or from other farmers and interviewing multiple referrals, if needed. There is also an aspect of whether the personalities of clients and advisors are a fit.
Choosing advisors is about hiring the right people for the right job. CAFA is like a network map where one advisor is connected to a group of advisors and each of those advisors is connected to another group of advisors, and so on. There is a huge network of resources that CAFA members can tap into — and farmers can too.
HOW CAN FARMERS FIND FARM ADVISORS?
It is important to be proactive versus being reactive if farmers know they will be going through a process or event where they are going to need the advice of a farm advisor.
The Canadian Association of Farm Advisors (CAFA) is a national non-profit professional organization dedicated to assisting farm businesses by increasing the skills of farm advisors. CAFA members join the organization from various backgrounds to learn more about agriculture and the needs of farmers and then combine that knowledge with their technical expertise.
The CAFA membership directory can be accessed through the CAFA office. CAFA can be contacted by phone at 1-877-474-2871, by email at info@cafanet.com, online at www.cafanet.com, or @CAFANET on Twitter. The CAFA website includes the directory searchable by province and region. I can also provide further guidance for those who inquire to the office directly.
In addition, CAFA hosts local chapter meetings and annual conferences and they are not just for advisors. There is an opportunity for farm managers to participate in these events where they can learn a lot but also spend time meeting and networking with professional advisors to explore what is out there in terms of guidance that their farm might want or need. •