HOW A NEW ZEALAND FARMER HITS HUGE YIELDS
WHAT DOES IT take to set the world record in wheat production? If you attended the Southwest Ag Conference (SWAC) at the University of Guelph's Ridgetown Campus this past January you might have had the chance to learn first-hand from a New Zealand-based wheat grower who is pushing the upper limits of what this crop can do.
PHOTO: MIKE SOLARI, A FARMER IN NEW ZEALAND, SAYS IT TAKES SEASON-LONG MANAGEMENT TO REACH THE HIGHEST WHEAT YIELDS.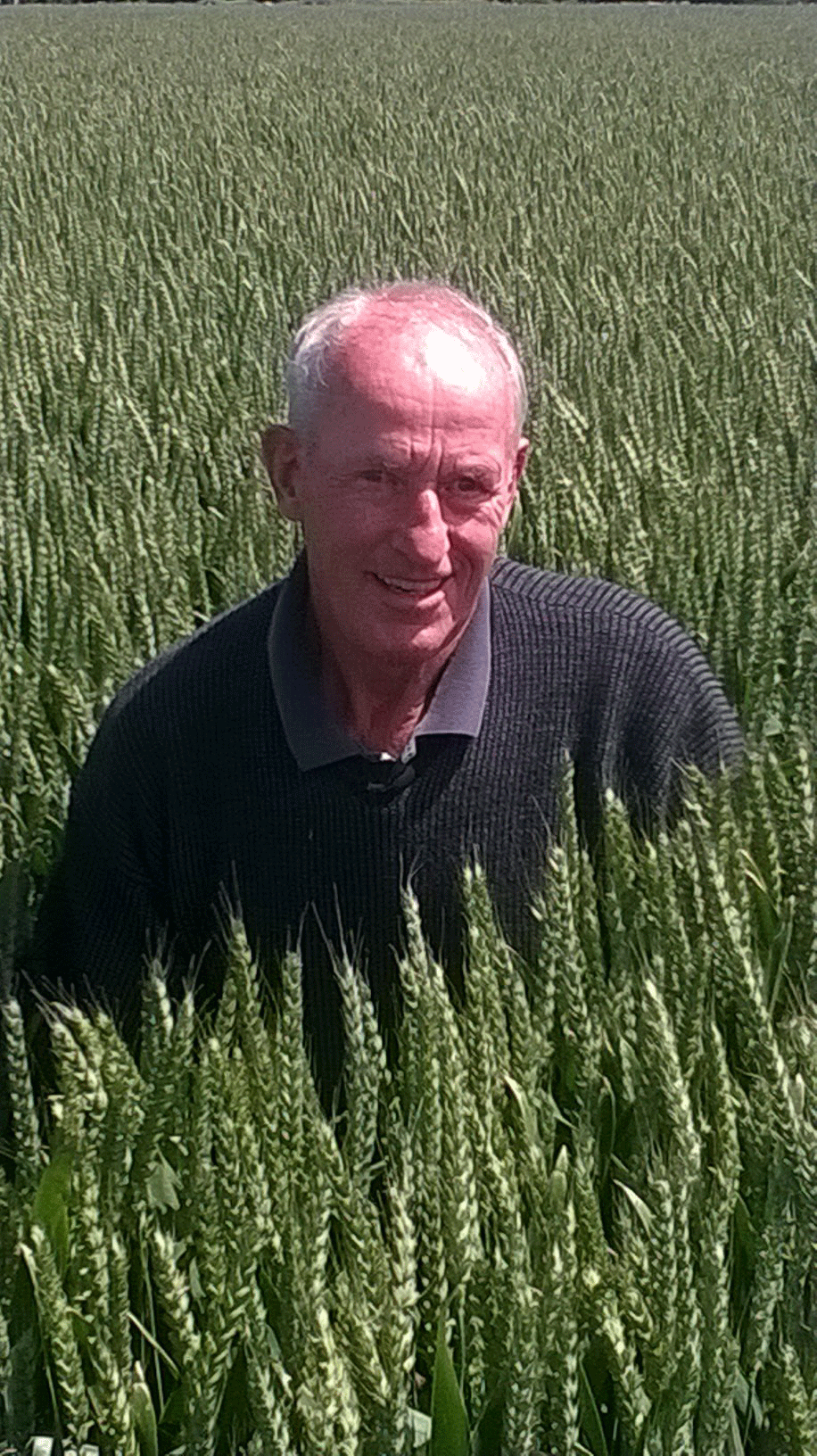 Mike Solari, of New Zealand, has held the Guinness world record for wheat yields three times, twice officially, once unofficially. In 2007 he managed 228 bushels, then in 2010 he broke his own record with a 232 bushel per acre wheat yield. But, for the 2015 production year he unofficially broke his own record with a huge yield of 236 bushels of wheat per acre.
Graeme Jones, of PGG Wrightson Seeds, was the agronomist for Solari for both of his record-breaking wheat crops. Graeme went through a step-by-step analysis of what it takes to grow a record breaking crop.
MOTHER NATURE'S BENEFITS
Compared to Ontario, New Zealand has a contrasting growing season that provides the opportunity for huge yields. New Zealand's mild climate allows for a long, slow-growing period for wheat that translates into high yields.
It is imperative to have slow winter and spring growth in New Zealand for maximum yields with minimum stress events, Solari says. In general, Ontario wheat takes about four weeks longer than New Zealand wheat to get to growth stage 31, but then Ontario catches up dramatically. Ontario wheat gets roughly a 30-day grain fill period, while in New Zealand it can take up to 60 days, which helps add up to high yields. 
VARIETIES, ROTATION, FERTILIZER
The wheat varieties in New Zealand originated from the United Kingdom, and wheat management has adapted to suit the environmental conditions found south of the equator. High yields in New Zealand are achieved by similar practices as in Ontario, but are perhaps more in depth. A complex rotation including barley, wheat, canola, and peas along with two years of a clover-based pasture rotation helped produce the winning field, Solari says.
Targeted overall plant nutrition is valuable as high yielding crops require more nitrogen — especially later on in the season. Solari says the goal is to have this provided by available soil nitrogen.
Jones says that the nitrogen rates, as well as the timing of application that they were using 10 to 15 years ago weren't right for their conditions; since then it has changed a lot and can be attributed to the biggest step in yield. Tests are performed regularly throughout the season to assess the plant's nutritional needs so that there are no limiting nutrient factors with respect to nitrogen, phosphorus, potassium, sulphur, magnesium, calcium, zinc, and manganese.
PLANT HEALTH
A robust fungicide program also contributes to increased yield. Septoria and brown and yellow rust are the top three leaf diseases that New Zealand endures. A fungicide is applied at growth stages 30, 32, 39, 65, and 75. This might seem like a very aggressive strategy but Jones has been able to see huge yield increases and the economics shake out.
"Overall," says Jones "you must have everything right throughout the whole season." Attention to detail, correct nutrition, variety choice, a climate that lacks extremes, and great disease management all must come together in order to achieve record-breaking yields.
Looking ahead, Jones and Solari are aiming to break the 300-bushel yield mark. Similar conditions, nutrient, and management requirements must be met, along with selecting long-season, slow-developing cultivars that are well suited to early autumn sowing. These cultivars must have great disease resistance and straw strength. They are also aiming for varieties that they can increase the number of wheat heads in an area with — typically they have had 500-600 heads per metre squared but they are now aiming for 700-750 heads per metre squared. •