Brazil builds up
BRAZIL'S CORN AND SOYBEAN CROPS ARE SOARING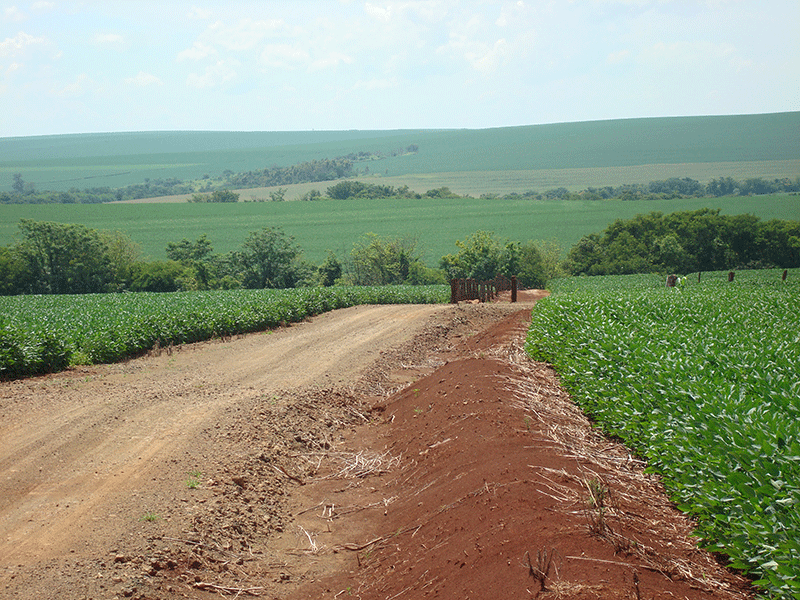 DESPITE A SHRINKING economy, logistical barriers, political upheaval, and uncooperative weather, Brazil is expected to produce a record 100 million tonnes of soybeans and 85 million tonnes of corn in 2015 – 2016.
Exports in both commodities are also up, with a projected 56 million tonnes of soybeans and 30 million tonnes of corn.
The devalued Brazilian real (currency), low freight costs, and improving transportation routes have a lot to do with the results.
"Even though the Chicago Board prices have fallen over the past couple of years, the Brazilian currency has also fallen relative to the U.S. dollar, so in effect, Brazil is actually getting a better price in their domestic currency than they have in years," says Todd Austin, marketing manager for Grain Farmers of Ontario.
In fact, a presentation made by Marcos Rubin of Agroconsult at last fall's Oilseed and Grain Summit said that soybean growers were receiving 24 per cent higher prices in 2015 compared to 2014.
The devalued currency has also made Brazil's corn and soybean exports very attractive to international buyers, including China.
Austin adds that there is a lot of arable land still available and the potential for increased acres "is huge".
LOGISTICS
Analysts agree that getting corn and soybeans from the fields to market has been Brazil's main obstacle to more growth.
"Brazil's biggest Achilles heel is logistics to the ports and wait-times at the ports," Austin says.
Roads and rails are in bad shape and the vast majority of shipments are sent mainly from central and midwestern Brazil to southeast ports, causing massive backups. Late last year, ships had to wait twice as long to be loaded at many ports as they did in 2014, with an average of 43 days at Paranagua in October last year.
A rainy fall 2015 season also meant more delays at the country's busy southeastern ports. Operations are halted during  wet weather because the grain loaders are uncovered.
In the productive Mato Grosso region in central Brazil, dry weather brought on by El Nino threatened soybean crops early in the season, but gave way to better conditions later on.
On the upside, freight rates have remained low because of intense competition in the trucking industry and the country is improving its transportation routes.
Since 2014, several railway, roadway, and port improvement projects have been started, providing new, shorter-haul options for delivering corn and soybeans to northern ports like Miritituba, Santarem, Santana, and Itaqui. These will ease the congestion for truckers and shippers, reduce travel times and costs for growers, and make Brazil's commodities more attractive to importers like China.
For example, Rubin presented data that showed logistical costs could be slashed by up to 29 per cent with the new route to the Port of Itaqui.
INFRASTRUCTURE
In June 2015, the Brazilian government announced a $64 billion investment in infrastructure and China weighed in a month before that with a $50 billion investment as well.
A major project announced by the Chinese prime minister Li Keqiang in May last year involves Brazil and Peru in a proposed bi-oceanic railway connecting the Atlantic to the Pacific Ocean through the Amazon basin. The idea is to be able to transport agricultural and other commodities from Brazil to Peruvian ports for shipment to China, and for manufactured Chinese goods to travel back from Peru to Brazil.
The enthusiasm for investing in Brazilian agriculture extends to Japan. Early in 2015, Toyota Tsusho bought NovaAgri, a grain infrastructure company that has warehouses, railway shipment facilities, and export terminals in central and northern Brazil. Toyota Tsusho is expected to increase the loading capacity at the Itaqui terminal to 12 million tonnes by 2017 and is looking to broaden its interests into sales of fertilizers, chemicals, insurance, and equipment.
Another potential game-changer for Brazil — and the rest of the soybean-producing world — is China — which accounts for two-thirds of global soybean imports.
Brazil exports 18 per cent of all its agricultural products to China, so the current slowdown in that economy could put a real dent in prospects.
Brazil's sputtering economy, combined with its volatile political landscape as a result of accusations of corruption against sitting president Dilma Rousseff, are further complicating forecasts.
Agroconsult has predicted only a two per cent increase in soybean acreage in 2016 – 2017 as a result of limited access to credit brought on by the turmoil. This compares to nine years of growth at an average of five per cent.
BRAZIL BY THE NUMBERS 2015/2016
SOYBEANS
Planted Area:    33.1 million hectares
Production:      100.1 million tonnes
Exports:               56 million tonnes
CORN (first and second crops)
Planted area:    16.6 million hectares
Production:        85 million tonnes
Exports:             30 million tonnes
Sources: Rabobank and Agroconsult •