Business side: Conservation authorities
CONVERSATIONS WITH BUSINESS EXPERTS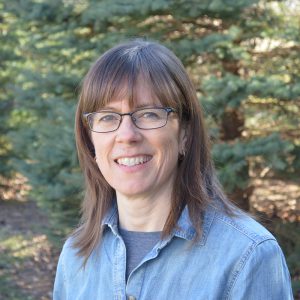 A NETWORK OF 36 conservation authorities across the province, Conservation Ontario, is well known in the farm and rural communities for delivering environmental and stewardship cost share programs. The Grand River Conservation Authority's (GRCA) Louise Heyming shares some information for farmers about working with local conservation authorities, types of funding programs available, and where to find help with on-farm projects.
According to Conservation Ontario, conservation authorities deliver a variety of watershed management programs and services totalling more than $300 million annually. These are often delivered in partnership with local landowners, other environmental agencies and all levels of government.
Conservation authorities are organized on a watershed basis. Through provincial laws and regulations, they regulate construction and development activities in or near regulated areas like floodplains, wetlands, steep slopes and watercourses.
Heyming says most conservation authorities have some form of stewardship programs with local review committees to address local issues, review programs and funding requests, and allocate budgets. "Farm or agriculture representation is part of most local review committees," says Heyming, noting farmers are the largest landowners in some watershed areas, like the GRCA?and are highly respected for their water quality improvement efforts.
"Farmers are stewards of the land, and are already doing great things to keep our watersheds healthy. We want to help them continue their good work and do even more," says Heyming explaining the purpose of cost-share programs available through Conservation Authorities. "We know many of the on-farm projects don't impact a farm's bottom line. This is why  many municipalities provide funding to Conservation Authority stewardship programs, such as the GRCA's Rural Water Quality Program, to support projects benefiting water and our natural resources."
Here are five points Heyming wants all farmers to know about cost share programs, where they are available, and working with conservation authorities.
WHAT IS A COST SHARE PROGRAM?
"Programs are available to landowners and farmers to help share the cost of water quality improvement projects," says Heyming. Projects often have a regional focus or priority and are funded by various government or community sources or programs. Programs are voluntary, often requiring applications, approval by a local committee, and site visits upon completion.
WHERE CAN I GET HELP FOR A PROJECT?
Conservation authorities' programs and services are science-based and delivered with professional staff including foresters, engineers, wildlife experts, ecologists, agroscientists, and planners. Heyming says staff are available to work with landowners to consult on projects, obtaining permits, and help with the program process and paperwork.
HOW IS COST SHARE PROGRAM FUNDING DETERMINED?
Conservation authorities promote an integrated watershed approach balancing human, environmental, and economic needs. Local committees help to set funding initiatives based on local watershed priorities, budgets, and geography. Funding sources (government, communities, businesses, etc.) often set program goals and criteria, or rules.
Heyming recommends contacting your local conservation authority if you're interested in a program. "Be sure you're aware of all the rules, geographical boundaries, and specifications early in the project to avoid any surprises," she says.
WHAT ARE PROJECT GOALS?
"Project funding partners set goals that help determine how funds are allocated," says Heyming. Popular goals include:
•    Water quality                            •    Water supply
•    Flood control                            •    Carbon sequestration
•    Reforestation and habitat         •    Species at risk
restoration
WHAT CAN I GET FUNDING FOR?
"Talk to your local conservation authority to find a list of available projects, guidelines, and funding conditions," says Heyming. Here's a list of the types of on-farm projects that may be administered through conservation authorities to help you get thinking about opportunities in your area:
•    Manure and milkhouse            •    Livestock fencing
waste storage                          •    Cover crops
•    Nutrient management plans     •    Fuel storage
•    Erosion control structures        •    Tree planting
•    Wellhead abandonment and    •    Wetland restoration
protection
For more information on cost share projects available, visit conservation-ontario.on.ca to find your local conservation authority.  •