Cropside: Pre-sidedress nitrate sampling
AGRONOMIC INFORMATION FROM ONTARIO'S CROP SPECIALISTS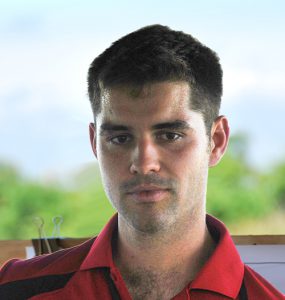 THE PRE-SIDEDRESS NITRATE Test, or PSNT, measures the amount of nitrate-nitrogen in the soil just prior to traditional sidedress time and provides an indication of the soil's nitrogen (N) supplying potential. The PSNT value may be influenced by field characteristics (ie. soil organic matter, previous crop) as well as weather (ie. temperature, precipitation) which may impact soil nitrate release and loss.
PHOTO: SAMPLE JUST PRIOR TO TRADITIONAL SIDEDRESS TIME WHEN CORN IS 6-12" IN HEIGHT, TYPICALLY FIRST TO SECOND WEEK OF JUNE. TO PREVENT FURTHER N MINERALIZATION BY SOIL MICROBES, SAMPLES MUST BE KEPT COOL AND SUBMITTED TO LAB AS SOON AS POSSIBLE.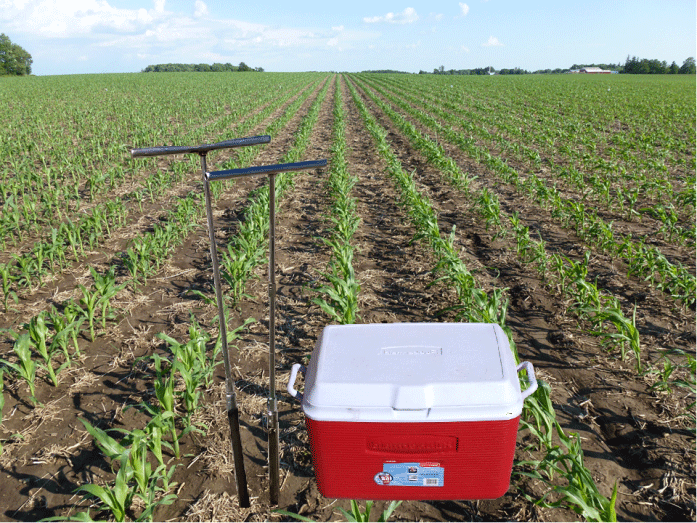 Quantifying soil N provides an opportunity to adjust N rates based on expected N supply. Many of the factors included in the general N recommendations (or N calculator) will influence the soil nitrate levels, so PSNT recommendations should be viewed independent of general recommendations. PSNT samples taken in June may also help detect nitrate that has mineralized from organic N sources (ie. manure, legumes).
TABLE: PSNT RECOMMENDATIONS WERE REVISED IN 2015 TO INCORPORATE BOTH SOIL NITRATE LEVELS AND EXPECTED YIELD INTO A SIDEDRESS N RECOMMENDATION.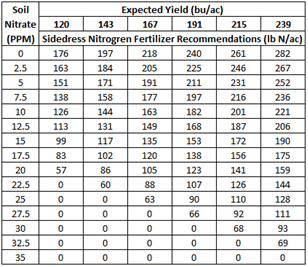 A BRIEF ON PSNT SAMPLING DIRECTIONS
Nitrate is more mobile than other nutrients and requires deeper sampling to better quantify soil N supply. OMAFRA recommendations are calibrated to a 12" sampling depth (pictured below).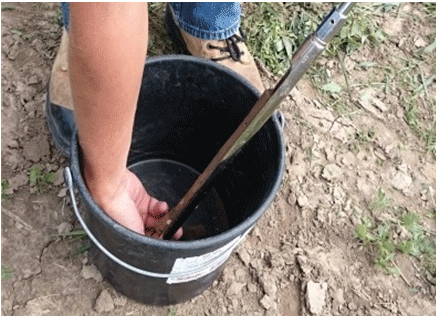 Broadcast N will increase soil nitrate levels and underestimate PSNT requirements —recommendations will be invalid under these practices. A modest amount of N (ie. 30 lb-N/ac) applied with starter fertilizer is reasonable if applied in a starter band and the sample is taken mid-row to avoid bands. •