Cropside: Yield robbers
AGRONOMIC INFORMATION FROM ONTARIO'S CROP SPECIALISTS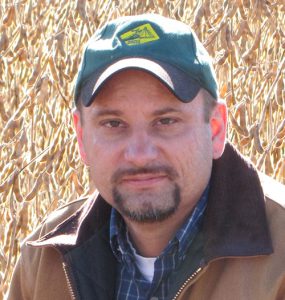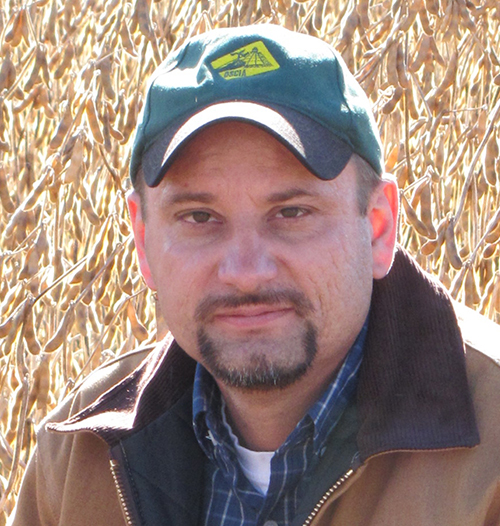 TWO SPOTTED SPIDER mite damage in soybeans was widespread this summer. Spider mites proliferate quickly in hot, dry years and do the most damage on drought stressed crops. In a dry year symptoms may be confused with drought stress.
They move to soybeans after wheat harvest or from weeds adjacent to the field. Mites start off on the edge of the field and will then be blown across the entire field. They can mass at the top of a plant and spin webs to serve as balloons (photo 1). Wind then carries them to other parts of the field.
Spider mites are tiny, about 0.5 to 1.0 mm long, so a hand lens is required to see them clearly. Mites have eight legs and are yellowish brown with two dark spots on their abdomen (photo 2). Eggs are found on the underside of leaves and are small, round, and translucent. The easiest way to identify mites is to shake affected leaves over a white piece of paper. The mites will fall onto the paper and begin to crawl around if present. Mites prefer hot conditions and their entire life cycle can be completed in as little as a week with many generations possible in a given year. Since females lay up to 200 eggs, infestations can spread rapidly.
PHOTO 1. TWO SPOTTED SPIDER MITE DAMAGE ON THE EDGE OF A SOYBEAN FIELD NEAR ELORA, ONTARIO, IN 2016.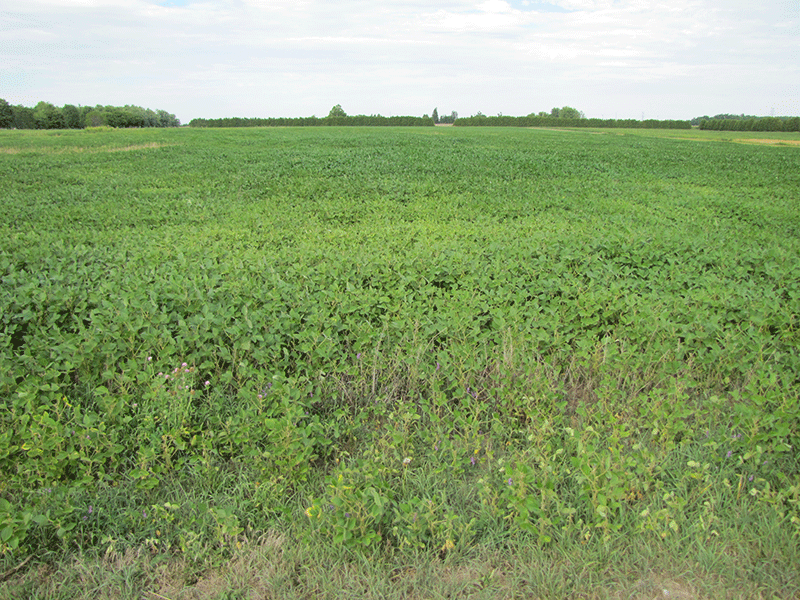 PHOTO 2. ADULT MITES HAVE EIGHT LEGS AND TWO DISTINCTIVE SPOTS ON THEIR ABDOMEN.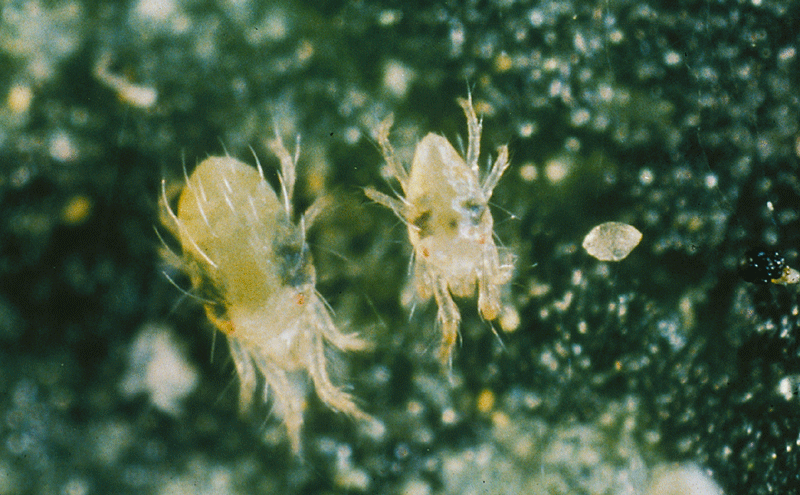 PHOTO 3. LEAVES WITH WHITE STIPPLING DAMAGE FROM SPIDER MITE FEEDING.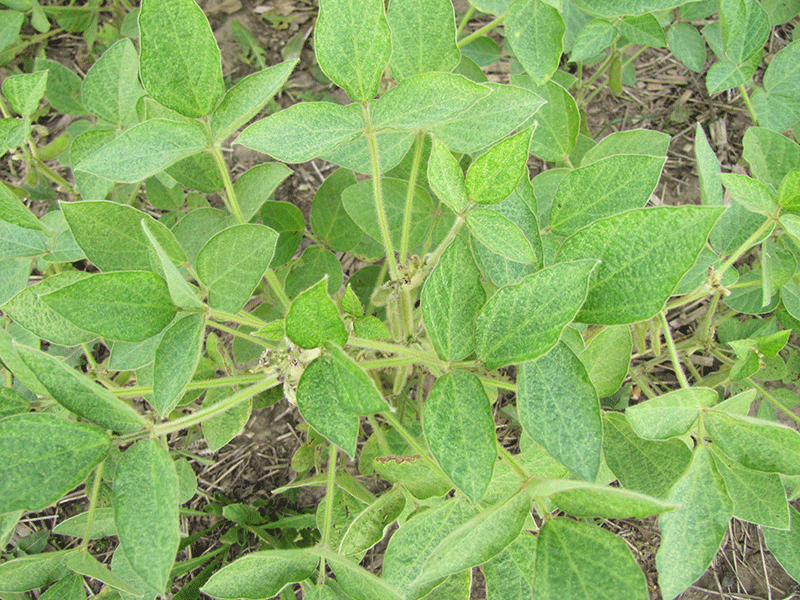 Mites use their sucking mouthparts to extract sap from leaves. Damage is visible in the form of white stippling (dots) on the leaf (photo 3). Leaves with heavy mite infestations turn yellow, curl, bronze, and die. The underside of the leaves appear sand blasted. If mite numbers are high enough, the entire plant loses vigour and eventually dies. Sometimes fine webbing can be seen on the leaves as well.
Dimethoate (Cygon/Lagon) is the only product registered for spider mite control on soybeans. A shortage of product in 2016 was a significant problem. Other insecticides such as Matador do not work on spider mites and can actually make things worse. Fortunately, these pests are susceptible to a heavy rain. It washes the mites off and allows the plant to rebound. Many parts of the province received rain in mid-August which greatly reduced the potential impact. Without control measures and heavy pest pressure, a soybean crop can be devastated by spider mites. •