Mergers and aquisitions
FROM THE CEO'S DESK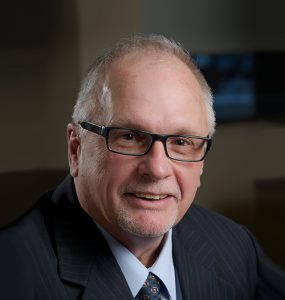 IN THE BUSINESS world, mergers and acquisitions can change the face of an industry. This year alone, several deals have been announced or are rumoured to be in the works. In the beverage industry, Anheuser-Busch InBev is in the process of finalizing its bid to take over SABMiller. In the tech world, Microsoft purchased the social networking site LinkedIn. In the hotel industry, Marriott International acquired Starwood. And in the oil and gas industry, TransCanada agreed to buy Columbia Pipeline Group.
These mergers are designed to reduce costs, eliminate competitors, expand global market share, and provide a larger return for shareholders.
The agriculture sector isn't immune to such dealings. Canadian based companies Potash Corp and Agrium have agreed to a merger that will create a company valued at $36 billion dollars (U.S.). It would be the world's biggest producer of potash and second largest producer of nitrogen fertilizer. The merged company would capitalize on Agrium's extensive global direct-to-farmer retail network backed up by PotashCorp's huge fertilizer mines. Separately, the companies have struggled to deal with falling fertilizer prices after global production increased following the breakup of the Russia-Belarus potash trading cartel three years ago. Some Canadian mines have been shut down as a result.
Globally, Bayer and Monsanto agreed to a $66 billion (U.S.) deal in September that is expected to be finalized by the end of 2017. Bayer claims their goal is to drive future innovation within the agriculture industry to meet the challenge of feeding 10 billion people by 2050 in an environmentally stable way. For farmers, they say, this means an integration of seed and crop protection products leading to increased yields.
Mergers within the agricultural industry make an already small sector even smaller — and that raises questions and concerns for many farmers and government regulators. The deal between PotashCorp and Agrium still has to be granted regulatory approval and faces scrutiny by competition and antitrust bureaus both here in Canada and the U.S., and the Bayer Monsanto deal is expected to go through the antitrust approval process in 30 global jurisdictions, including Germany and the United States.
Fewer players in the marketplace typically results in higher costs for end-users, but with global competition, a merger is often the only way a company can ensure long-term survival and meet the demands of its shareholders.
So I ask — will big multi-national conglomerates in pursuit of profit forget that farmers need affordable input prices so that farmers themselves can be competitive and remain in business? And if the cost of production increases to the point of eroding already tight margins for today's farmers, how will that affect the bottom line of our family-run operations? Time will tell. •