Business side: Value added
CONVERSATIONS WITH BUSINESS EXPERTS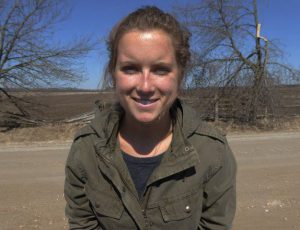 Ontario grain farmers grow millions of tonnes of grain. Value added at the farm level isn't the answer to marketing all of our production, but it could be an option for those looking for new ideas to diversify their business.
(J.M.) WHAT DOES VALUE ADDED MEAN TO A FARM BUSINESS?
(E.P.) Value added means any activity you do to increase your profits by building up your farm business. In the case of grains, it would mean taking the grains beyond a commodity stage. Value added businesses provide opportunities for farmers to diversify their operation and manage risk by pursuing more than one market.
WHAT ARE SOME EXAMPLES OF VALUE ADDED FARM BUSINESSES IN ONTARIO?
There are three types of examples for value added businesses in Ontario. The first is the way you market or sell your product. Choosing direct sales like farm gate, community supported agriculture, and farmers' markets can increase your profits. The second is the method of farming such as organic, free range, and choosing to add omega-3 to your farm products. These are considered value added because they can also increase your profits. Thirdly, adding activities like agri-tourism/agri-tainment, pick your own, and creating event venues on your farm, are all ways that you can add value to your existing farm business that create revenue or increase your farm profits.
HOW IS VALUE-ADDED A NEW BUSINESS OPPORTUNITY?
Farmers have been selling their products at their farm gates and at farmers' markets for centuries. There have been more opportunities lately as consumers become more aware and interested in where their food comes from. Selling directly to consumers or offering them a unique experience like community supported agriculture is enabling some farm businesses to expand, generate growth, and diversify their operations.
WHAT ARE SOME QUESTIONS FARMERS SHOULD ASK THEMSELVES IF THEY ARE CONSIDERING A VALUE ADDED OPPORTUNITY ON THEIR FARM?
The first question farmers should ask themselves is why they want to take on a new business venture and what do they want to get out of it. Is this a business venture or just a hobby? Defining goals and writing them down to be accountable are all good practices when looking into a new business opportunity. Determine your risk tolerance, including debt and liability (if they are considering allowing the public on the farm). Identifying your customer, target market, competition, human resource needs, financial obligations, and product marketing needs are also vital pieces to a successful business plan. Work life balance also needs to be considered — how will this new business fit into your lifestyle; do you want the public visiting your farm and family home? Farm businesses are unique, often combining businesses and homes in the same locations. There are a lot of things to consider when looking at value added opportunities.
CAN YOU RECOMMEND RESOURCES FOR FARMERS INTERESTED IN A VALUE ADDED BUSINESS?
The Ontario Ministry of Agriculture, Food and Rural Affairs' Exploring Value Added Opportunities is the first resource I'd recommend to anyone considering value added. It's a convenient four module course, available by request. This resource will help producers generate new ideas, consider opportunities, identify risks, and develop a plan. Call 1-877-424-1300 or e-mail: ag.info.omafra@ontario.ca.
OMAFRA's website also has a Marketing and Value Added Ventures section on the site, where farmers can find business, financial; value added opportunities and marketing information. Visit ontario.ca/agbusiness. Ontario farmers should also consider participating in a Growing Your Farm Profits workshop. This two-day workshop will help assess current farm management practices, identify business opportunities, plan for growth and make an action plan. For more information visit ontariosoilcrop.org, the Ontario Soil and Crop Improvement Association delivers these workshops locally. •