CETA
ONTARIO GRAIN EXPORTS TO EUROPE SET TO INCREASE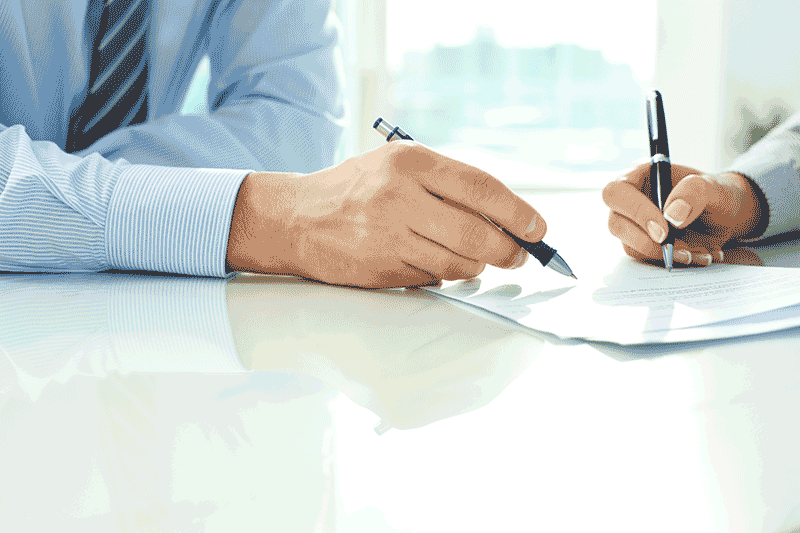 AFTER A SEVEN-year negotiation process and several last-minute setbacks, the Comprehensive Economic and Trade Agreement (CETA) between Canada and Europe was finally signed on October 30.
Once ratified and implemented, the agreement will give Ontario and Canadian grain growers a substantial advantage over their competitors in a market that's worth $18 trillion and represents 500 million people.
"There are several positives for grain growers," says Gord Pugh, Grain Farmers of Ontario's federal government liaison, citing the lifting of trade barriers to wheat, corn, and soybean exports, and preferential treatment as compared to the U.S., Brazil, and Argentina.
BUMPS IN THE ROAD
One of the bumps in the road to signing was that the region of Wallonia in Belgium temporarily blocked CETA's approval – in part because of concerns about its domestic industry being flooded by Canadian agricultural exports.
After several tense days around the end of October, the deal was signed, and the respective signatories went back to getting it ratified through their parliaments.
Another bump was the overall anti-globalization sentiment that has been building throughout the EU and now the U.S. While the Trump administration has already signaled its animosity to trade agreements of any kind, several European countries have experienced large protests against free trade deals, as well.
The deal encountered some bumps in Canada, too.  CETA will allow tariff-free European cheese into the country, which prompted the country's dairy sector to ask for compensation as a result of lost sales. The federal government is currently talking about $350 million over five years for upgrades to dairy farming and processing operations.
ADVANTAGE CANADA
When implemented, CETA will provide Ontario grain growers with substantially better access to European markets than American, Brazilian, or Argentinian growers, who don't have a similar trade agreement in place.
"What we're looking for in free trade agreements is stable and predictable access to markets as well as either preferential access or at least a level playing field," says Claire Citeau, executive director of the Canadian Agri-Food Trade Alliance, who was at the official CETA signing in Brussels, Belgium. Her organization has estimated that the deal, when implemented, will be worth $100 million in additional exports for Canadian grain and oilseed producers.
For Ontario growers, Pugh says that wheat will no longer be subject to a quota of 38,000 tonnes annually plus a duty of about $15 a tonne. Upon CETA's implementation, the in-quota duty is gone, and the cap of 38,000 tonnes rises to 100,000 tonnes.
"After seven years, the quota itself totally disappears," he says.
For corn, a system will be eliminated that imposes hefty levies on imports to the EU when prices fall below a certain level. This will prevent a situation like in 2014, when the levy kicked in and Canadian corn exports to the EU went to zero. Getting rid of the system will mean more predictability for corn exporters.
Pugh says that Canada exports more soybeans – Identity Preserved and crushed – to the EU than nearly anywhere else, and that the duties lifted on meal and oils under CETA will also benefit growers.
In addition, Pugh says that a new Canada-EU committee is being set up to deal with things like genetically modified corn, soybeans, and canola. While it's a work in progress, Pugh says there seems to be a willingness to avoid having product advances held up here as a result of slow-moving approvals in the EU.
"We're hopeful this will be a useful process – and we're following it closely," he adds.
Overall, CETA is more robust than most preceding free trade agreements, which bodes well for Ontario grain growers.
"The value for our sector is that negotiations have gone beyond tariffs to cover technical barriers like sanitary and phytosanitary measures, regulatory cooperation, and export subsidies," Citeau says.
NEXT STEPS
The ratification process for the agreement in Canada is fairly straightforward.  The federal government has already introduced legislation it hopes to have passed by the time parliament breaks for Christmas in mid-December, although both Citeau and Pugh think it's more likely to be early 2017.
In Europe, it's more complex. According to Citeau, an international trade committee has to agree on the terms and provide a recommendation to the EU parliament. All 300-plus members of that parliament have to vote, and approval is obtained by a 50 per cent plus one majority.
But CETA is what is termed a 'mixed' deal, which means that about 94 per cent of it can come into force with only European Parliament (provisional) approval, while the rest has to be ratified by each member state. All the agricultural items are under the provisional part of the agreement.
Citeau believes that early 2017 is a likely timeline for the Europeans, as well.
"They don't want the agreement to get caught up in the elections in France and Germany, among others," she says.
If and when it is implemented, CETA will be a multi-million dollar boost for Ontario grain exporters.  •