A sustainable nutrient plan
APPLYING THE PRINCIPLES OF 4R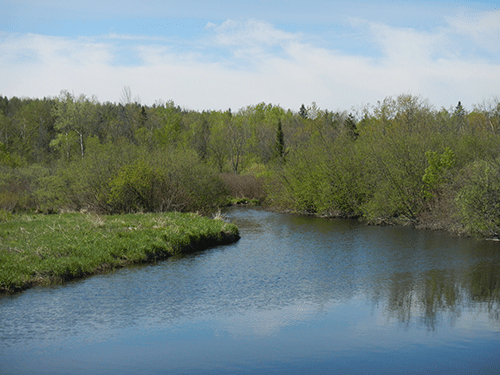 4R ONTARIO HAS been created as an industry-led initiative working towards a science-based approach to improve nutrient use efficiency and reduce potential nutrient loss into our environment. 
Through the work of 4R Ontario, a voluntary program at the agri-retailer level will see participating Ontario retailers become certified in a series of 4R standards. A 4R technical committee has started developing the standards for the 4R Ontario Retailer Certification Program, modeled after a similar program being adopted by agri-retailers in Ohio that was developed to target the Western Lake Erie Watershed, and is now expanding state-wide.
This 4R certification program will not apply directly to growers, but the grower-retailer relationship is an essential part of the process. On-farm adoption of recommendations made by your Certified Crop Adviser (CCA) and the agri-retailer is critical to the 4R certification and reducing nutrient loss.
In 2016, 49 CCAs obtained their 4R nutrient management specialist designation which enables them to advise on the 4Rs in greater depth.
The core scientific principles that make up 4R Nutrient Stewardship are applying the RIGHT SOURCE of plant nutrition, at the RIGHT RATE, at the RIGHT TIME, and in the RIGHT PLACE. That's the 4R concept. The question to consider is — what practices and management do I need to implement on my farm to put the 4R principles into practice?
RECORD KEEPING
Record keeping is a 4R principle important for the agri-retailer but also for the grower on the farm. A 4R standard will likely require that records are kept of field boundary mapping, cropping history (including yield goals, yield history, and soil tests), as well as nutrient recommendations and rates applied. Dr. Tom Bruulsema, phosphorus program director at the International Plant Nutrition Institute (IPNI) suggests all of this information and data is important to help enable sound 4R recommendations on farm between the certified agri-retailer and the grower.
"Record keeping on the farm and sharing those detailed records with crop advisers are absolutely essential to decision making. You cannot make decisions without a history of the decisions you have made before. What nutrient you applied, how it was applied, what time it was applied," says Bruulsema. "All of these are important to help you learn how effective your past practices were."
Analysis of your records will enable accurate recommendations for optimal nutrient use efficiency.
SOIL SAMPLING
Soil sampling is an important management activity on your farm and an essential part of the 4R framework. Typically, in a three crop rotation of corn, soybeans, and wheat, soil testing should be completed at least once per cycle to track trends in your soil fertility levels. Combining the information from soil tests with records of yield history and nutrient applications will help you calculate nutrient recommendations that maximize crop uptake and minimize their loss.
TIMING IS EVERYTHING
Applying at the right time is an important part of the 4R framework. Most experts agree that application of manure and fertilizer on frozen or snow covered ground poses an unnecessary and unacceptable risk of nutrient loss. When the ground is frozen or snow covered, fertilizer and manure can wash away (be lost off the field) during a snowmelt or during early spring rains. This not only risks harm to water quality but also can carry financial implications to your crop nutrient budget.
PLACEMENT
Placement is essential to providing plants nutrients where they need them most and also to minimizing the risk of nutrient loss into the environment. Broadcasting fertilizer has a large risk of nutrient loss when spread on the surface and not incorporated in the soil.
Bruulsema indicates that, "freshly applied phosphorus has the ability to move fairly directly through a tile or directly run-off a field into a stream as dissolved reactive phosphorus (DRP) which has severe implications for water quality."
To be consistent with the 4R framework, when phosphorus is applied broadcast, incorporation before runoff occurs is important to minimize loss risks.
CALIBRATION OF EQUIPMENT
Nutrient application rate and uniformity of application are very important to ensuring on-farm adoption of nutrient recommendations. Calibrating equipment will ensure accurate and efficient distribution of the fertilizer or manure being applied. It is important to note that calibration should be performed for every different product used as it is not a one size fits all approach, especially for granular products. A 4R standard will likely require that all nutrient application equipment must be calibrated, at minimum, annually.
4R Ontario looks to set the standard as a proactive, science based, and industry driven approach to improving nutrient use efficiency while reducing potential nutrient loss in the environment. Sustainability programs are gaining traction, and 4R Ontario looks to balance economics, environment, and social indicators while taking steps to produce higher yields; but also steps to benefit Ontario's watersheds and its surrounding communities.
This spring, when speaking with your agri-retailer and CCA, ask about 4R Ontario for more information on this voluntary initiative to improve nutrient use efficiency while reducing potential nutrient loss into our environment. You can also find additional information online at www.gfo.ca/Market-Development/ Sustainability-Environment.
Michael Buttenham is the Market Development Coordinator, Sustainability & Environment for Grain Farmers of Ontario. •