Business side: Insuring the business
CONVERSATIONS WITH BUSINESS EXPERTS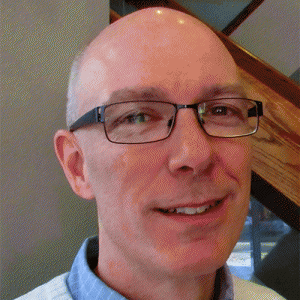 (J.M.) INSURANCE IS AN IMPORTANT PART OF RISK MANAGEMENT AND PROTECTING THE FARM BUSINESS. WHAT ARE SOME TYPES OF BUSINESS RELATED INSURANCE COVERAGE FARMERS SHOULD CONSIDER IN ADDITION TO TRADITIONAL FARM POLICIES?
(L.N.) Farmers need to include the business of the farm in their insurance protection. Policies with commercial general liability coverage can help manage risks of the business. For example, commercial general liability coverage protects farm owners against third party incidents or accidents occurring on the farm. Farms that operate retail stores or agri-tourism activities including hay rides, pumpkin patches, corn mazes may require this coverage to properly protect themselves. Commercial general liability addresses these types of activities providing property coverage that standard farm liability coverage often doesn't.
Equipment breakdown is another coverage that is often considered commercial business coverage and is very important to all farm operations. Think of it as a warranty, like one on a refrigerator. Equipment breakdown covers the breakdown of the equipment, like the refrigerator, and can be vital for any farm business dependent on the day to day operation of equipment.
Business interruption insurance is another important coverage because it's protection for your loss of income. Replacing buildings and equipment after any unfortunate event is costly, but what most business owners don't realize is the cost to replace the revenue generated by businesses while they are out of business can be more expensive. Think of 9/11 when the Twin Towers fell, from an insurance point of view those buildings had to be replaced, but the cost to replace the revenue generated by the hundreds of businesses in those buildings (companies, stores, etc.) while they were out of business was actually more than the buildings themselves.
WHAT TYPE OF FARM BUSINESS SHOULD HAVE BUSINESS INTERRUPTION INSURANCE? 
Business interruption insurance is important. Many farm businesses are also family businesses, making any interruption of income a major risk. This coverage is needed for any farming business that is dependent on continuous operation to generate revenue needed to pay ongoing business expenses or even a mortgage and family expenses like groceries, etc. A hobby farm or farm with minimal revenues may be an exception if the owners aren't dependent on the farm income.
WHAT DOES BUSINESS INTERRUPTION INSURANCE COVER?
Business interruption insurance is important to manage any risk or incident. This coverage provides replacement income that would normally be generated by the farming operation. The coverage has to be triggered by an insured peril, an insurance term for things like wind, fire, etc.
Proper coverage is important for any policy. Business interruption coverages can be complicated and require expert advice. For example, the premium calculation for business interruption is often a percentage of the total revenue, but the coverage is 100 per cent of the revenue lost. An insurance agent or broker needs to ensure that the farm business owner is paying the proper premium for the proper coverage.
EVERY FARM BUSINESS IS DIFFERENT, HOW CAN FARMERS CHECK TO SEE IF THEY ARE GETTING THE RIGHT COVERAGE FOR THEIR FARM?
It is important to consult with your insurance advisor (agent or broker) as often as each year's renewal or even more frequently. Business changes over the course of a year, farm business owners may purchase another property, construct a new building or buy a tractor that may or may not be covered automatically by the existing policy. It's also important to understand what is covered and what is not. For example, if you have a large tractor with GPS and automated steering and it is damaged, does the policy cover the cost of the software reprogramming? This example can cost thousands of dollars in some cases. It's important to know whether you've got the right coverage before something happens. Farmers should check with their insurance advisors and if they don't feel they have the right coverage they may want to look into other options. Farm insurance is a competitive marketplace and there are many choices. •