Managing resistance
NEW WEED CONTROL OPTIONS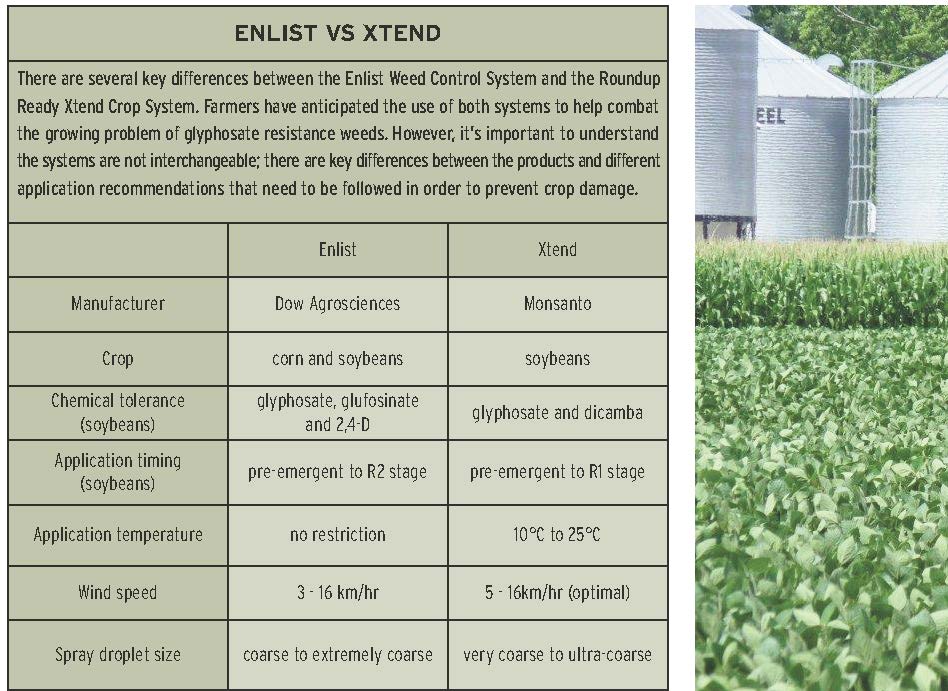 ENLIST™ corn trait approved for import to China
Enlist™ corn will be commercially available in Canada for the 2018 growing season. Dow AgroSciences announced the launch on June 14 after the Ministry of Agriculture of the People's Republic of China approved the import of grain produced from corn containing the Enlist trait.
The Enlist corn trait will be available as both SmartStax® Enlist and PowerCore® Enlist hybrids. Growers can begin ordering Enlist corn from Dow Seeds Seed Partners later this summer. Dow AgroSciences will also outlicense the PowerCore Enlist trait technology.
---
THE INCREASE IN herbicide-resistant weeds and the need for weed control is an ongoing challenge for both farmers and crop protection companies, driving the development of new products to decrease weed presence.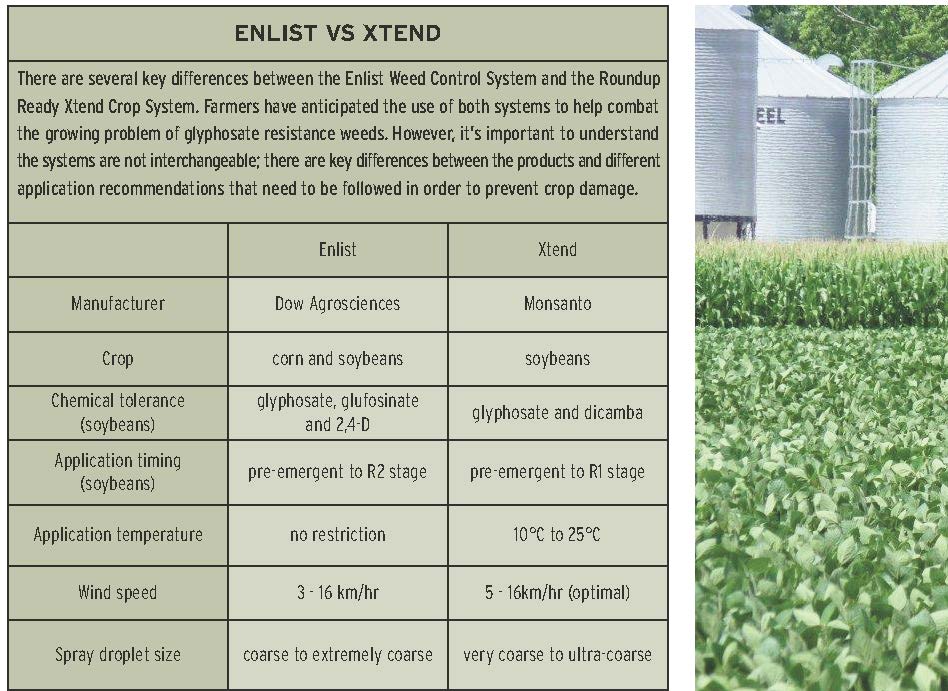 The Enlist™ Weed Control System, developed by Dow AgroSciences, was formulated to help growers manage hard-to-control and glyphosate resistant weeds while maximizing productivity.
THE TECHNOLOGY
Enlist utilizes a number of technologies for both herbicides and traits. Herbicide technology includes a new choline salt formation for 2,4-D, which Dow claims reduces volatilization to nearly zero, as well as new formulation technology to address particle size in the formulation of spray droplets to reduce spray drift. The resulting new product is marketed as Enlist Duo™ with Colex-D™ technology, and is a product that contains glyphosate and 2,4-D choline.
"Having multiple modes of action available for corn and soybeans aids in the management of weed resistance," says Marty Vermey, portfolio marketing leader, Dow AgroSciences. "The Enlist Weed Control System is built for future herbicide modes of action to be used in crop as options in addition to glyphosate and 2,4-D tolerance."
The Enlist trait technology in corn confers tolerance to 2,4-D, glyphosate, and the Fop family of Group 1 herbicides; in soybeans, it confers tolerance to 2,4-D, glyphosate, and glufosinate herbicide.
"There are some key stewardship advantages with this new technology," says Vermey. "This includes ease of handling, drift reduction (90% improvement with use of air induction nozzles) over older formulations/nozzles, reduced volatilization potential (96%) over 2,4-D Ester, as well as two modes of action to manage glyphosate resistant and hard to control weeds in corn and soybeans."
BENEFITS
As volatility remains a concern for many growers, Enlist Duo offers decreased volatility during application as well as an increased window of application.
"The 2,4-D choline is less volatile than any other formulation of 2,4-D on the market.  This is beneficial from the standpoint of the reduction of off-target movement of the product," says Kevin Bradley, associate professor in the Division of Plant Sciences at the University of Missouri. "As with all post-emergence herbicides, it is important we make timely applications to small weeds. This is still the case with Enlist Duo."
"It is recommended that applications for the most troublesome glyphosate-resistant weed, Canada fleabane, be made early to protect the yield potential of the crop,"?adds Vermey.
Enlist Duo is effective against 75 weeds, including perennial and annual weeds, broadleaf and grassy weeds. In research testing, Enlist is also proving effective against weeds of future concern to eastern Canadian farmers such as palmer amaranth and waterhemp.
All approvals for Enlist corn and Enlist soybeans are in place in Canada and the U.S. However, Enlist is pending approval for food and feed in key export markets such as China and the European Union. The system will be used on Enlist corn acres in 2017, as well as seed production acres of Enlist soybeans. •