Midwestern crop threat
INCREASING RESISTANCE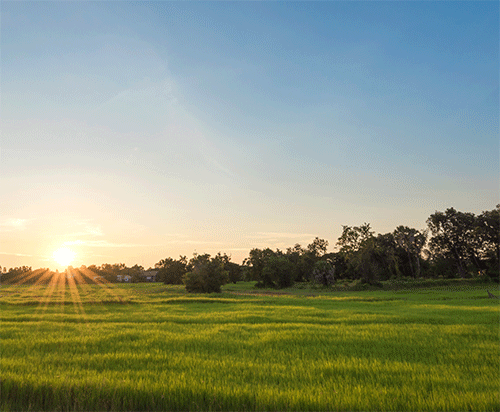 RESISTANCE ISSUES, AND especially herbicide resistance, were a dominant concern for growers and Iowa State extension agronomists at this winter's series of Crop Advantage workshops.
Calling pesticide resistance "a threat to Midwestern crop production," extension field agronomist Meaghan Anderson reported on a joint Iowa-Illinois survey that found resistant weeds on 72 per cent of the sampled farms. The same survey found insect resistance on 27 per cent of the farms, and fungicide/plant pathogen resistance on 19 per cent.
HERBICIDES
In herbicides, Anderson emphasized that no new mechanism of action (MOA) has been introduced since 1982 and no new MOA is expected in the near future.
Meanwhile, the number of herbicide-resistant weed populations and the density of resistant populations within fields are continuing to increase, according to extension weed specialist Mike Owen.
In Iowa, waterhemp resistant to multiple herbicides is now the norm rather than the exception and its rate of spread is increasing. New problems include the recent discovery of a population of giant ragweed that is resistant to both Herbicide Group 2 (ALS inhibitors such as Classic and Pursuit) and HG9 (EPSP inhibitors such as glyphosate) and may be resistant to HG27 (HPPD inhibitors like Callisto and Laudis).
In Illinois, there are concerns about weed resistance to 2,4-D (HG4), and weed resistance to the HG14 group (PPO inhibitors like Flexstar and Cobra) is increasing rapidly, reaching an estimated 60 per cent in Iowa and Illinois.
Further complicating the outlook is the recent discovery of Palmer amaranth across the state, sparking concerns that efforts to control this new weed problem will further contribute to the development of weed resistance.
In fact, unique cases of herbicide resistance are increasing globally, reaching almost 500 worldwide by 2015, undercutting commodity production and grower income. A U.S. Department of Agriculture report on the economics of glyphosate resistance found that farms with resistant weeds saw a reduction in returns of more than $67 per acre.
INSECTICIDES
Herbicides are not the only area of concern. Anderson noted that more than 90 per cent of the insecticides used to control soybean aphids come from just two pesticide groups. This heavy reliance on just two groups increases the likelihood of developing resistance.
She also noted possible instances of Bt resistance in corn rootworms and a pyrethroyd failure in Minnesota in 2015.
Soybean aphid resistance to bifenthrin is suspected in a 2016 case in northwest Iowa where two bifenthrin treatments two weeks apart failed to control the outbreak.
ADVICE
Weed experts offered some practical points for dealing with resistance issues.
Focus on controlling the build-up of weed seeds in the field, especially of resistant seeds — remember that once a resistant trait gets into the weed genome, it stays there for generations.
A major concern with new herbicide-resistant crops like dicamba-resistant soybeans is off-target movement and damage. Iowa State research found that following specified procedures could significantly reduce tank contamination but did not assess the potential for contamination in spray lines, booms, and reservoirs. Owen notes that these HG4 herbicides can offer good control of many weeds but are not the answer to the growing resistance problem.
Emphasize "good hygiene" for farm equipment. "There is no machine better designed to spread weed seed than the axial flow combine," Owen says.
If a given herbicide fails to control weeds, a common response — spraying again with the same treatment — just promotes further resistance. It's important to back up the first treatment with a chemical with a different MOA.
Owen sums up his advice for growers whose herbicide strategies aren't working: "Whatever you've been doing that didn't work – don't do it anymore." •