A network of leaders
GRAINS IN ACTION ALUMNI SUMMIT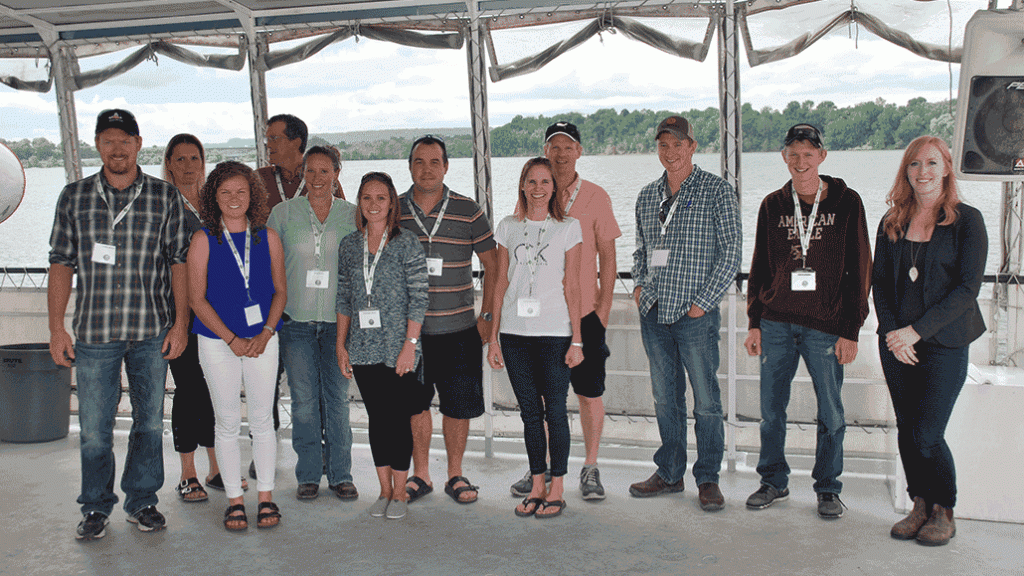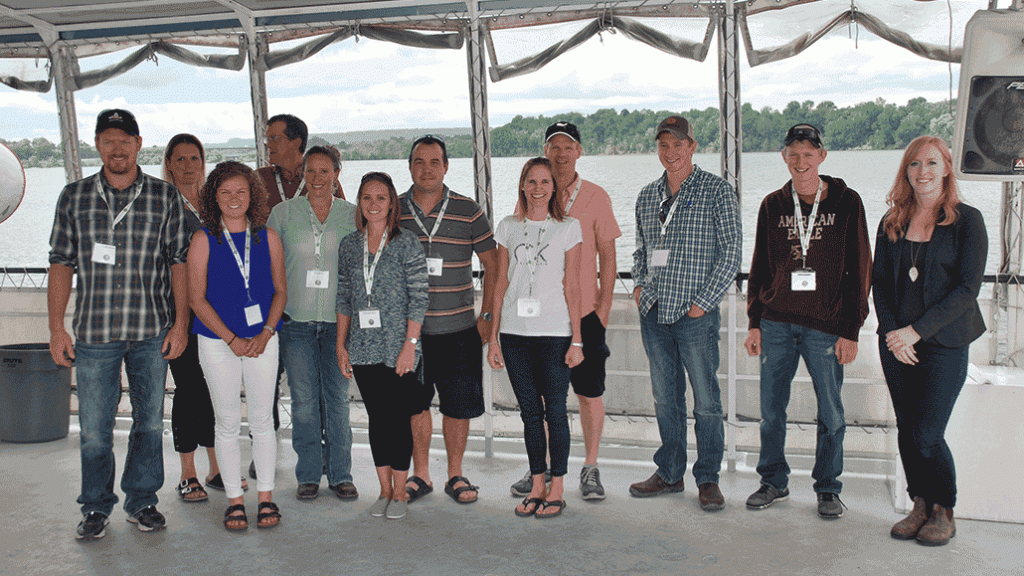 CONTINUOUS LEARNING AND networking is important for young agricultural leaders. This August, Grain Farmers of Ontario brought together alumni of the Grains in Action program with this in mind.
The initial Grains in Action program is geared to young professionals to educate them on the end uses of and markets for Ontario grains. It is also an opportunity to network with industry partners and learn more about the organization. The Alumni Summit brought together Grains in Action graduates (who had participated three or more years ago) with the goal of reinforcing their participation as an agricultural leader in their community.
"We bring them back as alumni and professionals in their business — in the agriculture industry — and we get them even more involved in Grain Farmers of Ontario," says Steve McCabe, manager of member relations at Grain Farmers of Ontario.
This two day program incorporated tours, networking breaks, information on industry, and government discussions. Participants gained new experiences and met grain farmers from across the province while building on management and business skills.
THE PROGRAM
The program started off with an introduction from Mark Brock, chair of Grain Farmers of Ontario, and Barry Senft, the organization's CEO. The intimate atmosphere allowed participants to network with one another and staff. McCabe outlined the many ways young farmers can be involved with Grain Farmers of Ontario and what the first steps to doing so are.
Following introductions, participants boarded a bus for Hamilton Harbour. They had the unique opportunity to tour the port by water aboard the Harbour Queen boat. A representative from the Hamilton Port Authority discussed Hamilton Harbour's transformation from a primarily steel-based economy to an agricultural exports hub.
Participants learned about the three grain terminals at the port; Richardson International, Parrish & Heimbecker, and G3. Together with the other agricultural related facilities in the port, these companies generate more than $1.5 billion in economic activity each year. As a growing location for agricultural exports it was a valuable stop on the tour.
Following lunch, the trip continued to Collective Arts Brewing for a tour and tastings. The brewery discussed the connection between craft beer and grains.
The evening portion of the program started with a tasting by Spirits Canada. Spirits Canada had several Canadian-made whiskys available to try. Spirits Canada, the voice for and about spirits in the country, also discussed their connection to grain farmers throughout the tasting. The spirits industry buys close to 320,000 tonnes of corn annually, making them the fourth largest buyer of Ontario corn. Following the tasting, participants enjoyed more networking time over dinner.
Day two of the Grains in Action Alumni Summit started off with presentations from SGS Canada about the Grains Analytical Testing Laboratory and from AMI Canada. Lloyd Longfield, MP for Guelph and member of the Standing Committee for Agriculture and Agri-Food Canada, joined participants for a presentation. Longfield opened the floor for a question period with the attendees.
The day continued at Wallenstein Feed & Supply for a tour of their facility and a presentation by staff. Participants saw the mills, mix facilities, and unloading areas. The two-day program came to a close with a final lunch and networking break.
PARTICIPATION
Grains in Action participants are empowered to become strong leaders during the program and the Alumni Summit further encourages. As a commodity organization it is important for our farmer-members to have a voice. Becoming involved with the organization through district representation helps achieve this goal.
"This is like a succession plan. We hope to bring more people into the organization to share our voice. We want them in as alternates, delegates, and directors," says McCabe. "This program is a way to encourage up and coming young professionals to get involved, but it also ensures they know how to go about it. They also learn about other leadership opportunities available within the agriculture industry."
The Grains in Action program has been successful at empowering participants and supporting leadership opportunities for them. Six directors went through Grains in Action and 30 per cent of the 150 delegates have been past participants. The Alumni Summit built on this success and brought together several couples and individuals from across the province to reinforce how to be involved.
HOW CAN YOU GET INVOLVED?
Grains in Action runs yearly in the winter and the Alumni Summit runs every two years in the fall.
If you are interested in attending the 2018 Grains in Action or would like to recommend a young agricultural leader for the program, contact Steve McCabe at smccabe@gfo.ca or 226-979-5581. •