History lessons to advance agriculture
SYMPOSIUM USES PAST TO HIGHLIGHT POTENTIAL FUTURE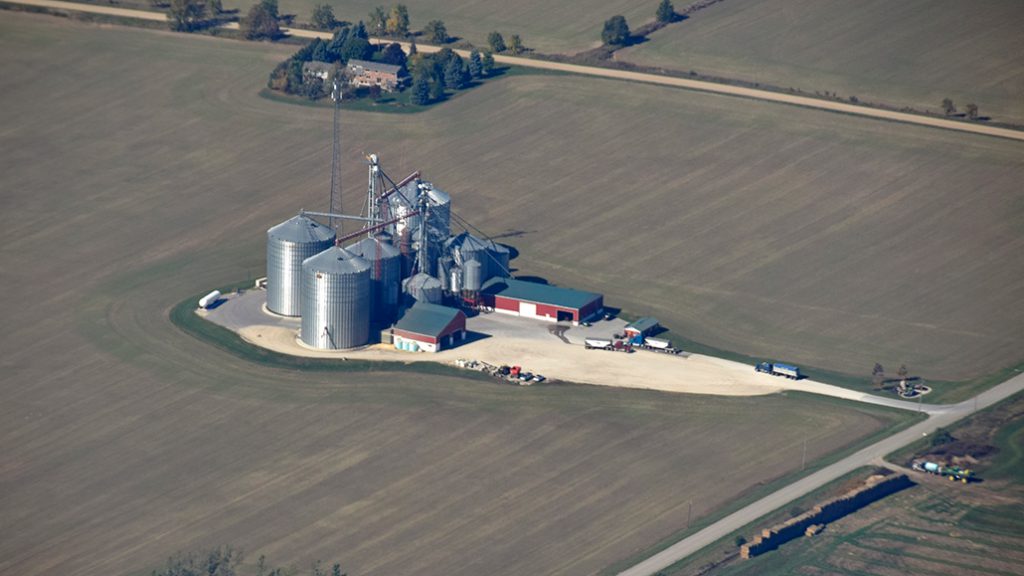 THE FUTURE OF agriculture will be fueled by lessons from history. This was discussed in depth during the second annual DuPont Pioneer Plant Sciences Symposium held in Guelph.
Advertised as the Historical Guide to Modern Agriculture, the conference was organized by a team of students at the University of Guelph and encompassed a broad range of speakers who offered their unique views on how history has impacted modern agriculture and where the future could be.
Although the symposium featured seven different speakers, including Frank Technow, Barry Hill, Dr. Dave Charne, Dr. Liz Lee, Jessica Brady, Tim Crews, and ended with a producer panel featuring Adrianne Lickers, Bill Schenck, and Woody Van Arkel — the overall message was perhaps best outlined by Deb Stark, the recently retired deputy minister of the Ontario Ministry of Agriculture, Food and Rural Affairs.
HISTORICAL ISSUES
Stark kicked off the day with a walk through the history of agriculture and she didn't shy away from agriculture's diversity issues or how the public perceives GMOs, something she believes to be a powerful lesson the agricultural industry could learn from. Giving facts and nothing else won't help improve farmers' public image she reminded attendees.
"I don't care who you are, if you're afraid of something and you have enough courage to put up your hand and say 'I'm nervous,' the last thing you want to hear is 'you just don't understand the science,'" she said. "Because of that, I think the GMO debate has moved far past how people are manipulating DNA and it's now about transparency and control of the food system."
Instead, she emphasized the need for those in the agriculture community to connect with local communities. "Keep your customers and your neighbours with you," she advised. "Listen to their concerns, talk to them, share with them and be open to changing."
Stark further reflected on the ways agriculture has influenced education, volunteering, and better connecting communities as a whole. And, while community ties are what make agriculture shine socially, technology is what helps to advance the scientific side.
"Don't be afraid of using new technology, go out and grab it as fast as you can," she encouraged. "When it's used properly, it can make food safer, more affordable, and easier to produce with a smaller environmental footprint. But, understand that there will always be unintended consequences, and some of them are going to be good, and when you see the ones that are negative, deal with them quickly."
APPLYING TECHNOLOGY
Later in the day, Dr. Dave Charne, research director for DuPont Pioneer, offered a plant breeder's perspective on applying technology and some of the scientific strides that have been made by Canadians. In particular, he noted past breeding achievements in the development of canola and Marquis wheat. By focusing on how agriculture has changed in terms of plant breeding, Charne pointed out that successfully adapting more crops in the future is a possibility.
"Science is a continuum," he said. "The past informs the present and the future."
Charne says the challenge plant breeders currently must overcome is the rather small impact they are ultimately having on crops overall. When everything is taken into consideration, plant breeders are making less than one per cent change per year in wheat and canola crops. With breeders focused on trying to increase genetic gain more than ever before, Charne stressed the importance of improving that statistic.
An increase in how much change plant breeders can achieve, would mean greater profitability for farmers. One of the first steps needed, according to Charne, is shortening the breeding cycle for new varieties down from eight years. The scale of breeding programs needs to be increased — and not just by increasing the number of fields or rows. An increase in the amount of technology that's applied throughout the breeding cycle would also quicken the pace.
Charne believes that, used properly, technology can help increase precision in research and is one of the major things that needs to change in plant breeding.
"We have an endless number of challenges," he said. "Our challenge, as plant breeders in a northern nation, is to develop and commercialize adapted, elite varieties for low-risk, profitable production."
Charne stressed the importance of global germplasm and emphasized there is real future potential in granting broader access across borders. If a privatized industry like plant breeding would begin sharing germplasm knowledge, he says that all plant breeders could stand to benefit. With more access to germplasm knowledge, plant breeders could save time, money, and effort. Although science may be a continuum, Charne added that, "innovation never really ends; it's going to go on forever."
IMPROVED AGRONOMICS
Although it may not have been intentional, Charne offered an excellent opening for Dr. Elizabeth Lee, a researcher and professor at the University of Guelph, who also focused on plant breeding. Lee took the opportunity to discuss corn's past and argued that if it had not been for the inbred-hybrid, long-term on-farm corn yields would be closer to what is seen for winter wheat and soybeans. She explained that the inbred-hybrid concept has not only improved agronomics, but also provided a more timely harvest and enhanced selection efficiency of desirable germplasm.
Lee also suggested that there will be a leveling of on-farm yields, similar to that of winter wheat and soybean yields. She attributes this to the fact that yield gains are becoming more expensive, genetic variations in the germplasm pool are becoming less additive, and the physiological weaknesses that were improved through selection in the past 80 years have been maximized. She told the crowd that the industry needs to look at what our current and past methods have been and consider changing those methods if they are no longer working.
"We're going to have to change what we're targeting, and how we're breeding and trying to continue to drive genes forward," she said.
Although Lee was speaking particularly to breeding corn, the idea can be applied for every situation discussed at the symposium. •