Making investments
FROM THE CEO'S DESK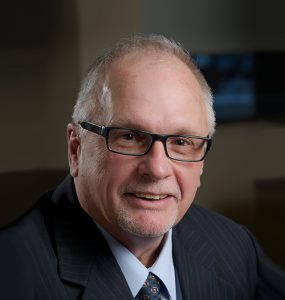 ADVANCEMENTS IN CROP management and new seed varieties have helped farmers increase their yields in recent years. We are now growing more grain on less land than ever before. That's a positive for our industry given the challenges we face with sprawling urban areas and a booming global population. Grain Farmers of Ontario's investment in research that resulted in practical on-farm applications helped achieve these advancements. We are continuing to invest in new research and we are working to increase the knowledge transfer to farmers so that they can benefit from the results.
But we also need to see practical results in other areas. Now more than ever, we need to develop new markets and new uses for the grain we produce. Demographics are changing around the world, along with this so are the demands of the consumer. While some of these demands may be challenging, a great many of these demands present great opportunities for Ontario, especially with the large focus on wanting to support locally produced food items. In a report done by the BDC, they found that 97% of Canadian consumers decide to buy local to support the local economy, 87% also believe it is better for the environment. You may have heard me say before (a number of times) we are fortunate to be in a province of 13 million consumers and have access within 800 kilometres of 135 million consumers.
There is not just demand domestically though, with the increase in income levels seen around the world, new export opportunities continue to develop. With Ontario's reputation of producing high quality, traceable products we are well positioned to meet these new demands.
One of the ways in which Grain Farmers of Ontario works to meet these market demands is through the Grains Innovation Fund. Working with companies and organizations the program is designed to support new markets, expand the use and demand for Ontario grains, promote Ontario grains as the best choice, identity preserve varieties for novel uses, and/or increase the value (premiums) of Ontario grains. Since 2010, the fund has provided more than a million dollars to more than 40 projects with these goals in mind.
The Board of Directors and the Market Development Committee recently approved the investment of $150,000 into five new projects which cover corn, wheat, corn stover, and wheat straw.
Past projects have included support for the development of new products that utilize Ontario soybeans, helping a local food processor transition to more Ontario-sourced wheat, and investigating the use of corn stover within the bio-economy.
Like research, results from these investments aren't always immediate. However, in the long-term they will pay off and ensure we have strong, diversified markets for Ontario grains that maximize returns for our farmer-members. •