Lessons from the past
2016 NUFFIELD SCHOLAR FINAL REPORT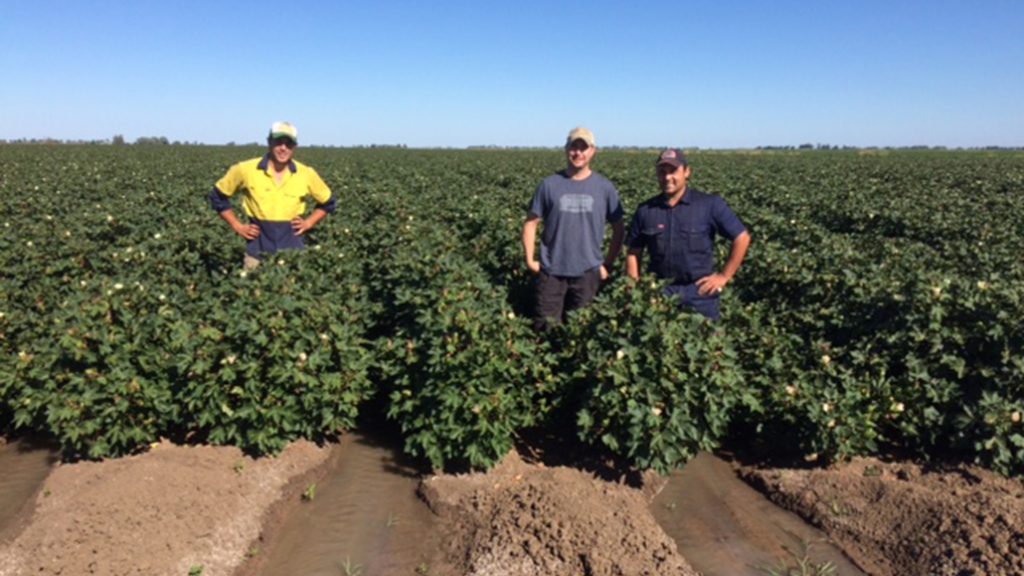 FOR TONY BALKWILL, the 2016 Grain Farmers of Ontario Nuffield Scholar, the Nuffield journey is coming to a close. Balkwill used the scholarship to develop historical soil-type maps into field-scale management zones.
The Grain Farmers of Ontario sponsored Nuffield Scholarship goes to a selected grain and oilseed producer in Ontario to give them the opportunity to study internationally. Upon completion of their research, Nuffield Scholars share the knowledge they gain to help Canadian agriculture.
"The Nuffield scholarship really shows the benefit of international networking," explains Balkwill. "Nuffield changes perspectives because it takes you away from your local place and viewpoint."
Scholars gain access to the best production, management, and marketing systems in the world, and to a growing international Nuffield network.
"Nuffield is one of the most unique things I have ever done. It feels like autonomist study, but you have access to many past scholars… the support is there. It seems daunting because of the length of the program, but the world is a small place and you meet lots of people," says Balkwill of his experience with the Nuffield Canada Scholarship.
WHY THIS STUDY?
Balkwill looked at how to develop field-scale management zones by studying the geology and make-up of agriculture soils. He looked at how they can be a predictor for variable rate farming to increase production potential and sustainability.
"Yield is a reflection of weather, climate, management, and the farm. Every field is variable," explains Balkwill, however, he says many farmers use only their yield average to make nutrient decisions.
Balkwill cautions that there are dangers to using field average yield. Balkwill found this method to be 98.8% wrong, as fields are more variable then the average yield represents.
Balkwill suggests that soil contains the answers to low average yield and better encompasses exterior factors that affect average yield. Farmers should look to field-scale soil management.
But how do farmers learn variability?
INTERNATIONAL TRAVEL
The international travel portion of the Nuffield Canada Scholarship helped Balkwill answer this question. The final portion of Balkwill's study involved trips to farms in Australia and New Zealand.
Australia is advanced on soil-type farming and has been variable rate farming for around 10 years. Australia also has obvious soil changes, so was a good place to study soil management.
"Australia has massive acreages, so for efficiency they started on GPS technology earlier," said Balkwill of what can be gained by studying soil testing and precision agriculture in Australia. "The ground is so marginal that they have to be great at soil management."
In New Zealand, Balkwill found that most farms use soil management and variable rate farming. Many farms are advanced to the point of knowing the profit per soil type.
"In New Zealand, farms are mapping using the Veris machine, which can draw variability," explains Balkwill of Veris Technology. These maps are made with no yield data; it involves maps and raw soil data.
Balkwill used the research from Australia, New Zealand, Ireland, and several other international locations to create recommendations on soil management in field-scale zones.
FINDINGS
Around the world, there is a need to produce more on less land and utilize equipment technology, which pushed these countries towards precision agriculture.
Balkwill found that in many cases there is a disconnect between soil science and agriculture. Reclassifying soil into useable maps can be done through several methods with environmental benefits as an outcome.
Balkwill concluded that growers need to better understand their soil variability and farm to get the most potential from their soil financially and environmentally. However, there is a cost to this, and the return can be difficult to quantify.
RECOMMENDATIONS
Balkwill used the findings of his international study with the Nuffield Scholarship to draw conclusions on how to develop historical soil-type maps into field-scale management zones.
"Growers will still need to draw a line, dig holes, and see what they have. The need for growers to farm specifically is always there," said Balkwill of how farmers can start using more precision technology.
"The agronomics of soil will help address the variability found in agriculture regions and soils," recommends Balkwill.
Another recommendation from his study is that soil and crop science need to merge to educate, train, and build the foundations for the future of consultants, growers, and academics.
"Farming like this can get everyone on the same platform," says Balkwill. "The scientific side and technicians need to exploit this, and consultants need to use it."
Another recommendation is that future consultants, growers, and academics can build proof of concept trials and studies. Finally, Balkwill recommends a communication plan on the process of starting and using soil maps as precision agriculture foundation maps.
"This has been a humbling experience. It creates the ambition to redirect things, but also confidence in my practices," said Balkwill of his Nuffield journey. He is proud to see the advancements in precision agriculture that have occurred since he started his study, and encourages more farmers to be involved.
If you would like more information on the Grain Farmers of Ontario Nuffield Scholarship or how to apply visit: www.nuffield.ca. The deadline to apply for the 2019 scholarship is April 30, 2018. •