Nutrient-rich foods
RESEARCHING WHOLE AND ENRICHED GRAINS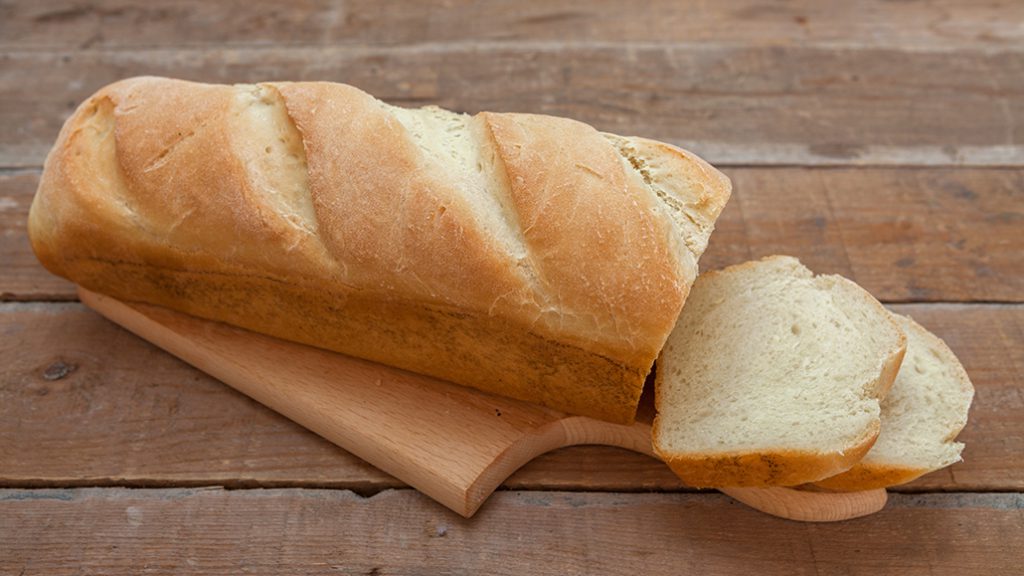 EVERY TWO YEARS the Canadian government surveys citizens on health — from general health and demographics, to mental health, to nutrition. The Canadian Community Health Survey (CCHS) has been active in one form or another since 2000.
CCHS 2015 is a nationally representative sample of 24,000 Canadian adults and children (1+ years of age) and collects information from Canadians about their eating habits, use of nutritional supplements, as well as other health variables. Using data from CCHS 2015, University of Saskatchewan researchers conducted a secondary analysis to better understand Canadian children's consumption of enriched grains and identify patterns of grain consumption associated with nutrient intakes and body mass index (a person's weight relative to their height).
The benefits of whole grains, such as oats, whole wheat breads, and quinoa, are well documented, but enriched, or refined, grains have had a negative light shone on them in the last few years. The University of Saskatchewan analysis of the CCHS data shows that enriched grains actually have an important place in human diets.
DIETS
Nutrition researcher Yanni Papanikolaou, vice-president at Nutritional Strategies Inc. who worked with the University of Saskatchewan team, said that a research project like this one is vital to combat the idea that grains, including enriched grains, are not nutrient-rich foods.
"Grains are vilified as a food, when in fact they are quite nutrient-dense. We wanted to use this research to understand what would happen if people eliminated grains by various levels. I believed that it would paint a dramatic picture of how much nutrient levels would fall in the absence of grains in a diet," Papanikolaou says.
And it did. The CCHS data included results from those who identified as having no grains in their diets (less than one serving per day), as well as those who identified different levels of consumption. The University of Saskatchewan study found that fundamentally a no grains diet resulted in lower fibre, iron, folate, calcium, and magnesium in the diet compared to children consuming grain foods — all nutrients considered to be shortfall nutrients in kids.
Children not consuming grain foods also had lower intake of zinc, niacin, riboflavin, and thiamin. Additionally, the current study did not observe any significant associations between grain food patterns of consumption and body mass index, thus not supporting the popular belief that grains in the diet are linked to weight gain.
This means that individuals who choose not to consume grains could be missing a major source of vital nutrients, thus suggesting unintended nutrition and health consequences may be linked to avoiding grain foods.
EARLY FINDINGS
The study's early findings were presented at the Canadian Nutrition Society annual conference in May of this year. Researchers found that current consumption patterns of grain foods made from enriched non-whole grains and whole grains deliver a high amount of key nutrients to the diet in children two to 18 years old (45 per cent of folate, 41 per cent of iron, 42 per cent of thiamin and 26 per cent of dietary fibre), while contributing 25 per cent of the daily calories.
Even those eating grains are likely not consuming enough. When the initial findings were released, lead researcher Dr. Hassan Vatanparast remarked that nearly 80 per cent of Canadian adults are not eating the recommended six-to-seven servings of grains per day. Vatanparast is associate professor in the University of Saskatchewan colleges of Pharmacy and Nutrition and Public Health.
An updated Canada Food Guide will launch by early 2019, and it is expected to recommend more whole grains and less enriched grains, among other recommended changes to protein and dairy consumption. Papanikolaou said many of these recommended changes need to be weighed against a new way of looking at enriched grains, and against the importance of all grains as nutrient providers.
When it comes to enriched versus whole grains, Papanikolaou noted that one important differentiator for this project was that researchers looked at different dietary groupings and split up enriched foods. In the past, many studies have lumped enriched grains together, and Papanikolaou argues that not all enriched grains were created equal. Cakes, cookies, and pies, he noted, should not be judged equally on dietary contribution to pasta, rice, or white bread.
"It's common sense. Indulgent grains, like cakes, cookies, and pies, are the types of food we need to eat in moderation. What's lacking in the scientific literature, are studies that have looked at enriched grains and separated out the consumption patterns within that grouping. We need to look at these grains differently. Studies that we have completed using U.S. data in children and adults show that enriched breads and cereals contribute meaningful levels of several shortfall nutrients, including fibre, iron, and folate, while indulgent grains do not. Just because a grain is not whole doesn't mean that it cannot fit into a healthy diet," says Papanikolaou.
Enriched grains have an abundance of necessary nutrients and should not be dismissed as a source for people who have nutrient shortfalls. In fact, some enriched grains have increased levels of these nutrients, making them just as important for a balanced diet.
Papanikolaou noted that the researchers did look at whole diets and different grain consumption patterns based on grains as a whole. "If we isolate fibre, we found that grain foods as a whole contribute 20 to 26 per cent of fibre to the diet in adults and children. This is vital for digestive health."
He added that fibre plays a role in heart health for adults, while folates help in brain development, strengthen blood vessels, and reduce the risk of birth defects. Magnesium plays a role in bone health, muscle and nerve functions, and synthesizing proteins.
Papanikolaou stresses that this research is based on data collected by Statistics Canada, not any organization, and that the University of Saskatchewan team used standard and validated analyses processes to understand the data — which means anyone could conduct a secondary analysis and replicate the findings. The University of Saskatchewan research analysis was funded by the Saskatchewan Wheat Development Commission (SWDC), the Alberta Wheat Commission (AWC), Grain Farmers of Ontario, and Mitacs, a Canadian not-for-profit funding agency supporting industry-academia collaborations.
Victoria Berry is the manager of communications at Grain Farmers of Ontario.
This research project received funding from Grain Farmers of Ontario. •