Business side: No trespassing
CONVERSATIONS WITH BUSINESS EXPERTS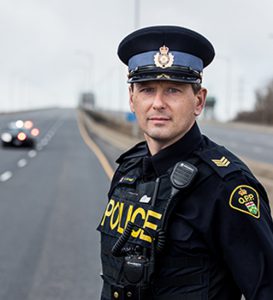 (J.M) HOW CAN FARMERS PREVENT TRESPASSERS ON THEIR PROPERTY?
(K.S.) Whether intentional or not, trespassing occurs across rural Ontario. Simply defined, trespassing is the unlawful entry onto private property of another and can include conducting unlawful activities on the property and refusing to leave when asked.
Signage and clearly marking the property are the first steps to deterring unwanted visitors. Signs like 'No Trespassing' and 'Private Property' should be posted and clearly visible. Extra signage is a good idea if the property borders a roadway, hiking, or snowmobile trails.
Make entering your property as inconvenient as possible for unwanted visitors. Set up gates in field entryways or fence the property to reduce temptation to enter.
ANY TIPS FOR DEALING WITH HUNTERS?
Anyone entering a property needs permission from the landowner. This is an important point, especially when it comes to visitors hunting on a property. Farmers and landowners should know who is on their property and what activities they are conducting. If you are granting permission to hunt on your property, be sure to get the names and contact information of anyone you are permitting access to your land. And be clear you are only granting that person permission, not their friends or hunting partners.
Again, signage is important, so if you don't permit hunting on your property, make sure to post signs that state 'No Hunting'.
WHAT SHOULD PROPERTY OWNERS DO IF THEY CATCH TRESPASSERS?
The first thing to do is identify yourself. And be polite, it doesn't benefit anyone to be antagonistic. I recommend landowners explain to trespassers that they are in fact trespassing on their property, point out any signage or fences to remind them they have entered private property and ask them to leave. In most cases this should be enough to get trespassers off the property. If trespassers refuse to leave, then call the police.
WHAT IF YOU FIND EVIDENCE BUT CAN'T IDENTIFY THE TRESPASSERS?
All too often trespassers cause damage to the property or crops, or leave a mess. If this becomes a regular occurrence, or you know that an individual or group is regularly trespassing, you should report the activity to the police and take steps to identify the trespasser(s) and their activities to assist police with surveillance.
Be sure to document any activity with photos, dates, and details. Set up wireless cameras or wildlife surveillance cameras to capture activity and help identify trespassers. Collecting this information will help the local police department with their surveillance and they can set up patrols.
WHAT LAWS GOVERN TRESPASSING?
Ontario's Trespass to Property Act is the provincial law that deals with illegal entry into property. As a provincial law, trespassing is enforced by the OPP. The minimum fine for trespassing is $50, but to be enforced, police must be able to prove or provide sufficient evidence of trespassing. •