New leadership
GRAIN GROWERS OF CANADA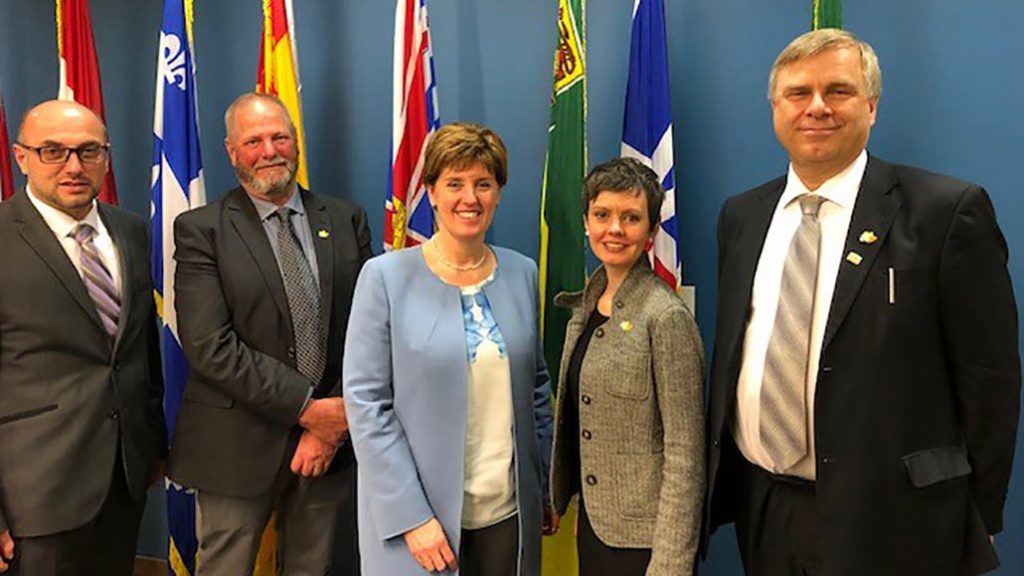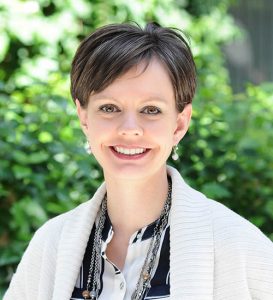 IT'S BEEN A long time since she worked at Calgary's River Café, but Erin Gowriluk thinks that her background there helps her as the new executive director of the Grain Growers of Canada (GGC).
"Now that I look back, it was my first foray into agriculture," she says. Gowriluk worked for 10 years at the restaurant, known for its dedication to serving Canadian cuisine, where she was able to develop relationships with local and organic producers.
Her perceptions of 'export-oriented agriculture' weren't very positive initially. But that all changed when she worked at the Alberta Wheat and Barley Commission for four years.
There was a time when she was embarrassed about her early views, but she's since embraced her past because it gives her an insight into the way some of today's consumers think.
Originally from Winnipeg, Manitoba, Gowriluk also worked in the Alberta government on programs that encourage people and organizations to buy food from local producers, and she spent a year with Syngenta.
"Never in my early years would I have ever thought that I'd be working at one of the world's largest crop input companies," she says.
In her new role, she travelled extensively from January to March meeting with member organizations in Alberta, Saskatchewan, Manitoba, Ontario, and Quebec.
"Between our chair Jeff Nielsen and I, we'll get to B.C. and the east coast over the summer," she says.
MARKET ACCESS
Gowriluk had a full plate of issues to deal with right away. A huge problem that captured headlines across the country was the Chinese ban on canola from Richardson's and Viterra.
"As crucial as this is, it's also sparking a broader conversation about market access at large," she says.
At the beginning of April, her concern was with the possible domino effect in China with other commodities being affected. It hadn't happened, and she was hopeful of a speedy resolution.
She says that Canadian prices had suffered greatly from the 25 per cent Chinese tariff on U.S. soybeans. While Canadian soybean producers actually obtained better access to China, they were losing market share in other regions as a result of greater competition from the U.S. surplus.
"You look at situations like this, at durum wheat into Italy and pulses into India — there are a whole host of issues around this global protectionist agenda," she says. New Italian country of origin labelling rules shut out Canadian durum exports and India slapped huge fees on Canadian pulses in a dispute over pest-control methods.
While the current Canadian government has been aggressive in signing free trade deals with other countries, Gowriluk says that many are finding ways to get around them — including non-tariff barriers — to protect their own interests.
"Trade is so critical because of the sheer volume of product that goes overseas," she says. A total of 90 per cent of Canadian canola, 70 per cent of wheat, 75 per cent of pulses, half of the nation's oats crop, and a quarter of its barley production is exported.
There is a lot of work going on, and she says that her role and Grain Growers of Canada's role is to make sure the decision makers in Ottawa — like the new Agriculture and Agri-Food Canada Minister Marie-Claude Bibeau — are aware of all the issues.
"Keeping the direct lines of communication open with government is critical because they sometimes don't know all the challenges and opportunities until you tell them," Gowriluk says.
At the end of March, Minister Bibeau announced that she had written a letter asking Beijing to allow a technical delegation from Canada to fly to China to work on the canola file.
"China has to want to meet," Gowriluk says, referring to demands on social media and other places for a government delegation to be sent weeks previously.
In early April, she says she was working on setting up regular meetings with Global Affairs Canada to find out and share with members what the government strategy was and to give members an opportunity to fact-check what was being reported in the media.
CANADIAN GRAIN COMMISSION REVIEW
A review of the Canadian Grain Commission will not be conducted until after the federal election in October, and more likely in early 2020.
"We're disappointed in the timeline," Gowriluk says, citing a surplus of more than $100 million the Commission has been holding since 2017 from grain inspection and weighing fees paid indirectly by producers.
During a consultation on what to do with the funds, the GGC had recommended, along with most other stakeholders, that a small contingency be held back, and that the majority of the surplus be distributed back to producers by reducing the fees they pay at ports.
The commission instead proposed to use the surplus in an investment framework with three broad areas in which the details have yet to be worked out.
"It doesn't look good for those funds to just sit there and collect interest," she says. "We've really been driving forward on this, especially since the announcement about the review — something has got to be done in short order here."
VALUE CREATION
Finally, Gowriluk says that the whole issue of creating value in cereals plant breeding research is something for which the GGC is going to take a leadership role. Investments in this kind of research have fallen behind other Canadian commodities and the cereals sector in other countries such as the UK, Australia, and France.
"We're going to put together a team to study this over the summer months," she says, adding that a lot of time and effort has already gone into the two models that are currently being presented at industry consultations across the country.
Basically, one of the models includes an end-point royalty, which would be deducted at the elevator or processor when the producer delivers grain grown from certified or saved seed at harvest. The money would be returned to the breeder that produced the variety of seed that was delivered.
The 'trailing' royalty model would have the producer enter a contract with the seed seller for certified varieties at the beginning of the season. He or she would pay a royalty then, and in subsequent years, on the saved seed from those varieties.
"They may not be perfect, but what is it about these models we'd like to see changed?" she asks, adding that she would like the GGC working group to look at value creation, the state of public and private investment in cereals breeding, and where the GGC should stand on the topic.
She says the main question to the group will be, "what has to happen to create an environment in Canada to increase investment?"
Her hope is for the Grain Growers of Canada to have a solid position in the fall.
The GGC represents 16 different organizations from coast to coast. "It makes for a rich conversation at the committee level, but at the end of the day, we have to speak with one voice as an organization," Gowriluk says. •