GrainTALK for February 2020
AN UPDATE ON GRAIN FARMERS OF ONTARIO NEWS AND EVENTS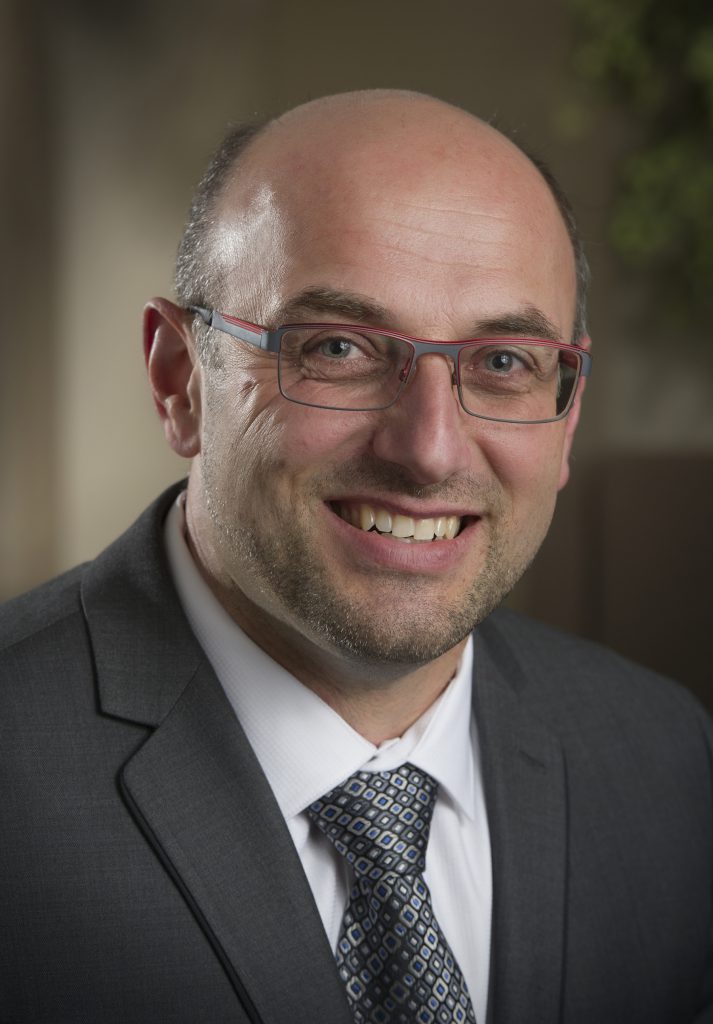 FROM THE CHAIR
A Q&A with Grain Farmers of Ontario chair, Markus Haerle.
Q. Why does Grain Farmers of Ontario invest in Canada Ag Day in February?
A. It is very important for agriculture to come together and celebrate all of the hard work done across the country, and it is equally as important for agriculture to find ways to champion itself to the public and to government.
Canada Ag Day (in 2020, Canada Ag Day will be celebrated on February 11) represents an opportunity to provide a unified voice to the world that acknowledges the dedication and hard work of Canadian farmers and the agri-food industry, while at the same time giving networking opportunities for farm organizations and government.
I think it is cruicial for Grain Farmers of Ontario to be part of that conversation and part of those events. Our involvement the last two years, and this coming year, is a signal to Canadian agriculture that we are in this together on so many issues. •
Do you have a question for our chair? Email GrainTALK@gfo.ca.
---
MEET US AT A FARM SHOW!
Grain Farmers of Ontario will be attending farm shows in Lindsay, London, and Ottawa this March. We encourage all our farmer-members to stop by and discuss any issues of concern ahead of the 2020 planting season.
East Central Farm Show – March 4 – 5
London Farm Show – March 4 – 6: Grain Farmers of Ontario Pavilion, booth #724V.
Ottawa Valley Farm Show – March 17 – 19: Booth #2510, centre aisle near entrance 2.
ANNUAL DISTRICT MEETINGS
Thank you to all of our farmer-members who attended their Annual District Meeting. The 2020 election results are now available at www.gfo.ca. Directors were elected in even-numbered districts (directors are elected for a two-year term, alternating years between odd- and even-numbered districts). A full listing of delegates will be published in the March edition of the Ontario Grain Farmer once all information and eligibility have been confirmed.
GRAIN DISCOVERY ZONE 2020
The Grain Discovery Zone 2020 season will get underway this spring. The Grain Discovery Zone is an educational trailer display that features a corn box, agricultural games and learning opportunities and is staffed by a grain discovery ambassador. The trailer is available to be booked to attend your agricultural or community event to educate the public about grain farming in Ontario.
For more information or to make a booking, please visit www.goodineverygrain.ca/events.

AGRIHR TOOLKIT
Grain Farmers of Ontario has recently partnered with the Canadian Agricultural Human Resource Council. The Canadian Agricultural Human Resource Council (CAHRC) is a national, non-profit organization focused on addressing human resource issues facing agricultural businesses across Canada.
Our members will have access to resources that will help manage the people side of their farm businesses. One of these resources is a one-year free access to the AgriHR toolkit.
This toolkit offers everything you need to improve your people-management skills and develop key resources to help you find, retain, and support your employees.
If you are a Grain Farmers of Ontario member and are interested in access to the AgriHR Toolkit free for one year, email HR@gfo.ca to receive a promo code and link to the toolkit.
MARKET COMMENTARY
by Philip Shaw
On December 10 the United States Department of Agriculture (USDA) released their latest WASDE report. The USDA was still projecting U.S. corn production to come in at 13.66 billion bushels and soybeans to come in at 3.55 billion bushels. Average yields were left untouched with corn at 167 bushel per acre and soybeans at 46.9 bushels per acre. At the time of this writing, there was much anticipation for the USDA final report to be released January 10, 2020.
Corn harvest continued across some parts of Ontario as the year turned into 2020. The Ontario corn basis has been maintained across the province, with higher values in the far east based on uneven quality concerns both there and in Quebec. The Canadian dollar has gained in early January nearing the 77 cent level U.S.