We take a lot for granted
FROM THE CEO'S DESK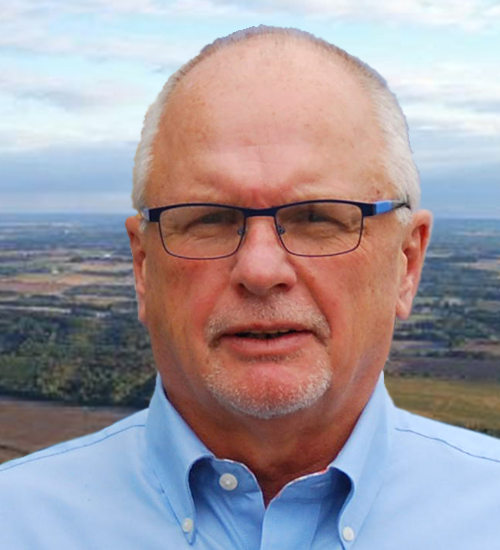 EIGHT DAYS IN November 2019 taught us lessons that I hope we carry with us for some time. CN Rail train crews went on the longest rail strike in a decade and the ramifications of that strike were felt nationally — throughout agriculture and into other sectors as well. We have had grain service disruptions before, and we have dealt with them, but this was something we didn't know would happen, and we didn't foresee the ramifications to grain farming and agriculture until it was happening.
The lack of propane being shipped hit grain farmers hard. There was even greater concern because we were dealing with one of the ugliest harvesst we have seen in years. The grain was extremely wet and needed drying. And the dryers needed propane, which was being rationed and was getting scarce.
Could we have predicted that? Not really. Could we have been more prepared for the possibility? Maybe so. Grain Farmers of Ontario took swift action to call for a resolution from our government, CN Rail and the union, but there was little we could do to actually help get propane to our farmers.
In today's age, we think we have our bases covered, but this strike really showed us how vulnerable we can be. What else are we vulnerable to, and how can we protect ourselves from the unknowns? How many sectors could be impacted by these potential issues.
The lesson and action to take away is that it is time for the government, agriculture and other industries to come together and create an emergency preparedness process for any of these outside forces that impact our food production. It is an exercise that needs to happen — identify the gaps, understand the impact that those gaps can have on food production, on price, and on costs to key industries for Canada. And if they exist, address the gaps immediately, or prepare to fill them in times like we experienced. This is a national issue and needs a national perspective.
We want to see food production and all services that impact it acknowledged as essential services and Canada and Ontario need to have a well-thought out plan of action if any link in that chain breaks. We need to come together across industries and really examine what happens if the food system is impacted.
If this comes to pass, as it should, I expect agriculture to have a seat at that table. We all know there is a disconnect in the political framework around issues that face farming and food production. What will it take, or what circumstances have to exist, for the government, and consumers, to understand that farmers produce food, and you simply do not have food without farms? •