The last word
FROM THE CEO'S DESK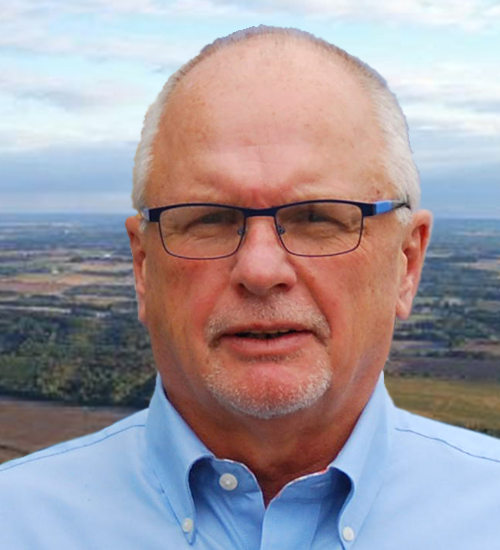 NOTE: This is Barry Senft's last CEO update. Crosby Devitt has been named CEO of Grain Farmers of Ontario as of April 1, 2020. Look for Crosby's first update on June 1, 2020.
AS OF APRIL 1, 2020, I have officially ended my tenure as CEO of Grain Farmers of Ontario. And so, this CEO update is my last note to all the farmer-members of this great organization. The trouble is, how do you sum up 10 years in just a few hundred words?
I can't imagine my life without this role and all the opportunities it presented over the last decade. Not only have I been fortunate to work in the grain business, but I have been fortunate enough to work with and meet up with great people. It has been such an honour and a challenge to work on behalf of our farmer-members — many of whom I met at various meetings or chatted with over the phone when they called to voice their support or concern over an issue we were dealing with.
When I applied for the position of CEO, Grain Farmers of Ontario wasn't even officially an organization yet and many people questioned why I would leave a good job in Winnipeg for an unknown in Ontario. Some even suggested I would be back in Manitoba in a matter of months. But I knew that this was a challenge I wanted to tackle.
I think what makes me the proudest in looking back over the past 10 years, is putting the staff complement together. In any organization, it's the people that are the most important. That is especially true for Grain Farmers of Ontario because that is all that we are: people. The Grain Farmers of Ontario team is the highlight of my 10 years, the commitment of staff — whether they are from a farm background or not — is unbelievable. Several staff members who made the transition with us from the legacy organizations remain with us to this day.
Over the years we've fought many a good fight to help our farmer-members maintain and improve their ability to farm. We didn't always win, but we always approached every issue with our farmer-members in mind.
Not even a year post-merger, we achieved what I consider the first big win for Grain Farmers of Ontario. The government had decided they weren't going to allow farmers to defer grain payments into the next year. I knew this was an important financial tool for farmers and we fought this decision and managed to have it reversed.
When we took the provincial government to court over the neonicotinoid regulations, we were exhausting every option we had to support Ontario grain farmers struggling to implement the new rules. I made it a goal to work with the current Conservative government to ease the restrictions before my tenure as CEO came to an end.
We've weathered trade disruptions, disease outbreaks, and of course the weather. There was never a year where we weren't experiencing some challenge in one part of the province or another.
I think we have been unique in our approach to working on behalf of our farmer-members — we focus our resources on specific issues to ensure the best returns, be that public trust, research, market development, or any other department within our organization. And we approach each new issue or challenge with a winning attitude. I think that is what sets us apart – sometimes the approach we take might seem too aggressive to others, but we want to get the 'win' on behalf of our farmer-members.
Going forward, the issues Grain Farmers of Ontario will face won't become less challenging or less intense. With the competitive nature of our industry and the global market we participate in, it's more important than ever to continue our work at all levels.
Ten years is the longest I've ever held one job. In the past, I've always pursued a new challenge before this point — l do like change. I initially thought I would commit to be at Grain Farmers of Ontario for five years, but then I decided to double that because I was enjoying the work so much. But now, it's the right time for me to move on. There is an old saying 'a change is as good as a rest'. That was true for me 10 years ago, and it's what I am looking forward to now as I head back home to Saskatchewan.
Before I leave, I want to thank the Grain Farmers of Ontario Board of Directors and the four Chairs I had the privilege to work with. With each Chair there were unique issues to deal with and we worked admirably as a team. You don't often get that opportunity or have that luxury in any kind of business.
Last but not least, I want to thank my family. It was a big adjustment for Carolee and our daughter to move east and leave our son out west, and I thank them for everything they did so I could pursue this challenge.
Thanks, and I leave you in good hands.
P.S. I don't want to burst anyone's bubble who believed that I wrote these editorials on my own. But to that point, I want to thank Rachel Telford who every month after hearing what I wanted to talk about, either through a calm discussion or through a rant, would put down into words my thoughts so succinctly. Thank you Rachel for that. •