HR management support for farmers
PARTNERING WITH THE CAHRC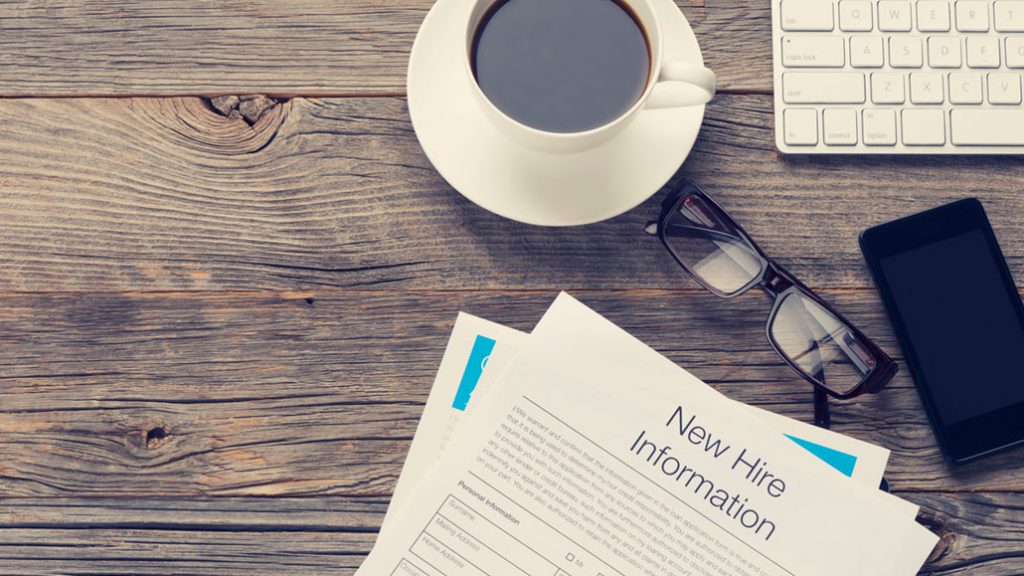 MANAGING A FARM business means managing risks from the impacts of weather, changes in government policies, international trade deals, and the ups and downs of financial markets. With all of that in mind, there is often little time left over to tackle the Human Resource (HR) management side of your business.
To help support farmer-members with HR management, Grain Farmers of Ontario recently partnered with the Canadian Agricultural HR Council (CAHRC). This partnership will provide farmer-members access to information, tools, and resources related to effective HR management practices.
One such benefit of this partnership is access to CAHRC's AgriHR Toolkit. The AgriHR Toolkit, developed through extensive consultations with farmers across Canada, offers assistance every step of the way with guides, templates, resources, and the critical questions that you need to ask and answer about your business. This includes everything you need to improve your people-management skills and develop key resources to help you find, retain, and support your employees.
RECRUITMENT, SELECTION, AND HIRING
Do you need to hire someone but don't know where to start? Have you hired people in the past and they just don't seem to be the right fit? The AgriHR Toolkit can help you improve your recruitment, selection and hiring process with information on how to:
• Write an effective job ad, job description, and job offer;
• Understand your duty to accommodate;
• Avoid losing good workers;
• Find the best place to advertise a job;
• Ask the right interview questions, and;
• Hire temporary workers.
COMPENSATION AND BENEFITS
Employee compensation can be more than just the wage you pay them. The AgriHR Toolkit can help you know what to offer to stay competitive in attracting and retaining good workers and skilled managers and help you put together a good benefits package that doesn't have a big impact on your bottom line.
WORKER PERFORMANCE
Providing feedback to workers in a constructive way can be a challenge for anyone. It can be even more challenging when that worker is a family member. What do you do when you have a worker that needs improvement in skills, attitude, and/or on-the-job knowledge? How do you reward good work in a fair and equitable way? The AgriHR Toolkit provides you help to:
• Manage family fairly;
• Improve worker performance;
• Deliver effective feedback;
• Manage poor performance;
• Reward good performance;
• Follow employment laws when disciplining or terminating a worker;
• Get more out of your on-the-job training programs, and;
• Discipline workers fairly and effectively.
WORKFORCE PLANNING
One of the biggest contributors to stress for farm employers is the unknown — and there are many uncontrollable unknowns in farming. Taking the time to plan is the one thing you can do to help yourself take control of your operations. A plan can be altered as needed, but without one it can feel even more stressful and be even more costly. The AgriHR Toolkit walks you through how to:
• Decide how many people your farm needs;
• Determine the types of skills your workers need;
• Support expansion plans for your farm, and;
• Build a strategic plan.
SUCCESSION PLANNING
Similar to workforce planning, succession planning provides you a way to mitigate risks in having the right people with the right skills in place in the future. The AgriHR Toolkit shows you how to:
• Prepare a succession plan;
• Prepare someone to take over your farm;
• Divide responsibilities among family members, and;
• Seek financial and legal advice on a succession strategy.
HR POLICIES
Do you know that you need more formal HR policies but don't know where to start? The AgriHR Toolkit provides a generic Employee HR Handbook full of all the policies you need to operate your farm. It will give you access to use CAHRC's most requested farm policies, and help you:
• Determine which policies you need in your workplace;
• Introduce a new policy to employees;
• Get step-by-step guidance to put policies in place, and;
• Use policies to manage family members.
HEALTH AND SAFETY
Anyone who works on, visits, or lives on a farm is at risk. Unsafe work practices can greatly increase injuries, lost productivity, and costly liability claims on your farm. In addition to the human cost of these workplace accidents, there is also a high financial cost; a hospitalized worker costs a farm an average of $10,000. The AgriHR Toolkit can help you:
• Support health and safety training on farm;
• Meet your legal obligations for ensuring safety;
• Keep visitors on your farm safe;
• Implement health and safety policies;
• Identify workplace safety hazards, and;
• Investigate an accident effectively.
WORKPLACE WELLNESS
Much like health and safety, supporting workplace wellness is important to ensuring a healthy, safe work environment. Have you wondered how to make sure you are creating a healthy work environment but not sure how to do that within a small operation? Have you seen your employees seem very stressed and you aren't sure how to help them out? The AgriHR Toolkit provides information, tools, and templates that can help you:
• Meet your legal obligations regarding worker health;
• Reduce worker stress;
• Support worker health and well-being;
• Help temporary foreign workers to adjust, and;
• Support worker mental health.
DIVERSITY AND INCLUSION
Does the idea of looking at attracting from a wider range of job applicants to address the labour shortage scare you? Are you unsure about how to diversify your workforce? Is your farm providing an accepting environment? The AgriHR Toolkit can help take away these questions and fears by helping you to:
• Create a more accepting workplace;
• Avoid discrimination and legal issues;
• Attract a wider range of job applicants;
• Develop a diversity program, and;
• Identify hidden biases in the workplace.
FOREIGN WORKERS
In 2019, a new module was added to the AgriHR Toolkit to help support farm employers who hire foreign workers. This module walks employers through the process of hiring foreign workers, including selecting the right program, compliance and inspections, and recruitment.
For free access to the HR Toolkit for one year, email HR@gfo.ca to receive a promo code. Promo code must be activated by November 2020. •