GrainTALK for June/July 2020
AN UPDATE ON GRAIN FARMERS OF ONTARIO NEWS AND EVENTS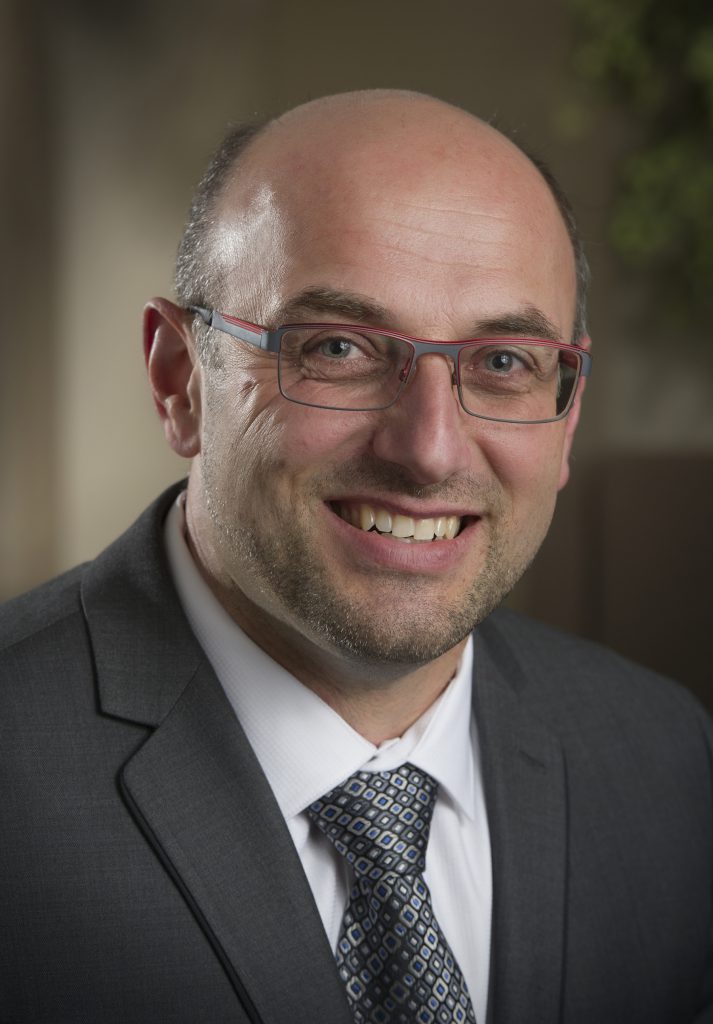 FROM THE CHAIR
A Q&A with Grain Farmers of Ontario chair, Markus Haerle.
Q. As we head into #Plant20 what are some of the issues that farmer-members need to be aware of?
A. Global markets are shifting from day to day as a result of the pandemic and it is very important that we stay on top of the latest information and find ways to circumnavigate any disruptions. We have seen the markets react with volatility, and not necessarily positively. We have seen protectionism and a greater awareness of how international trade impacts our growing. This crisis is impacting all of agriculture, but we are finding that the impacts on grain farming are being greatly overlooked. The government is not understanding the importance of this sector for society and for the economy. All levels of government need to step up and build a reasonable set of assurance programs to ensure the future of everyone.
We are also making sure that we focus on business opportunities by re-engaging with markets around the world and understanding the timelines for opening up and any new restrictions or regulations. I don't think we fully understand the lasting impacts that this pandemic will have on the world in terms of our position as an exporter. •
Do you have a question for our chair? Email GrainTALK@gfo.ca.
---
NEW WWW.GFO.CA
Grain Farmers of Ontario has re-launched www.gfo.ca with a new look. The website has been updated to make information easier to find with your most sought-after information front and centre. It continues to feature the Daily Commodity Report, news from the organization, and information on our farmer-member programs and resources.
We have also created a dedicated webpage to focus on updates and resources available during the COVID-19 pandemic www.gfo.ca/ covid19.
AGRONOMY UPDATES
Marty Vermey, Grain Farmers of Ontario's senior agronomist, is posting regular updates on the growing season at www.ontariograinfarmer.ca. The posts include field conditions, planting progress, agronomic issues, and tips to help you manage your crop this season.
GRAIN DEALER REPORTS
Grain Farmers of Ontario is committed to supporting agri-businesses within our dealer network. If, as a result of COVID-19 and the restrictions in place on businesses, any dealer is having an issue with being able to remit their reports and license fees, please let us know by contacting Phaedra McIntosh at pmcintosh@gfo.ca or 519-767-4130. We will work with dealers individually to accommodate them if needed. All other procedures for remitting license fees remain the same. Please continue to send in your reports and payments by the 15th of the month following sale.
FEED ONTARIO DONATION
Grain Farmers of Ontario donated $100,000 to Feed Ontario on behalf of its farmer-members to help support our communicates and those in need. Farmers are the foundation of the food system and we are committed to ensuring our communities have access to safe, healthy food. The Feed Ontario COVID-19 Emergency Food Box program is distributing staples such as cereal, fruits, vegetables, and canned goods through food banks and other agencies across the province. Our donation provided food to about 225,000 people.
Grain Farmers of Ontario's District committees are also making local donations to food banks in their communities to further help those in need.
RETIREMENT ANNOUNCEMENT: GORD PUGH
Grain Farmers of Ontario wishes to announce the retirement of Gord Pugh, Ottawa representative. Since 2010, Pugh has played an important role in our work in Ottawa, acting as a liaison for federal government relations, talking to officials and politicians on our behalf. We thank him for his years of service to our organization.
UPDATES TO OMAFRA PUBLICATIONS
The Ontario Ministry of Agriculture, Food and Rural Affairs has updated several resources for grain farmers: Publication 75A — Guide to Weed Control Field Crops, 2020; Publication 812 — Field Crop Protection Guide, 2020-2021; Publication 60 — Field Crop Budgets, 2020; and Publication 811 — Agronomy Guide for Field Crops. You can access these publications through Grain Farmers of Ontario's website at https://gfo.ca/agronomy/ agronomy-resources/.
PESTICIDE SAFETY
As a preventative measure to minimize the spread of COVID-19, the Ontario Pesticide Education Program cancelled all classroom Grower Pesticide Safety Courses and Pesticide Vendor Certification Courses this spring, however, online courses continue. The Ontario Ministry of the Environment, Conservation and Parks has announced that growers and vendors whose certification expires on or after January 1, 2020, will be extended until December 31, 2020. Extending these certification dates will allow Ontario's growers to continue to purchase and use the products they need for the 2020 growing season, and allows vendors to continue selling pesticides.
PESTICIDE MANAGEMENT CHANGES
The Government of Ontario has taken steps to harmonize Ontario's pesticides classes with the federal government to remove Ontario's duplicative classification process and create a simpler, more efficient process for the sale and use of all pesticides in Ontario.
Using the federal categories, and eliminating the provincial-level classification process, removes the primary purpose of the Ontario Pesticide Advisory Committee and that committee will be dispersed.
These changes will be implemented to the Pesticides Act and Pesticide Regulation in phases. You can read more about the changes to the Pesticide Act and changes to the Pesticide Regulation on the Environmental Registry at https://ero.ontario.ca/notice/019-0601.
RMP DEADLINE EXTENDED
The Ontario government has announced that farmers will have until June 30, 2020, to apply for or make changes to coverage under RMP: Grains and Oilseeds. Extending the RMP deadlines gives farmers more time to make business decisions and to assess their program coverage needs, especially while dealing with the COVID-19 pandemic. Coverage options for 2020 will not be affected, and program delays will not cause gaps in coverage, ensuring farmers continue to have coverage in place. RMP: Grains and Oilseeds renewals from Agricorp were mailed in April. Renewal and application forms are also available through online services at www.agricorp.com.
AGRISTABILITY DEADLINE EXTENDED
The government has extended the deadline to enrol and pay the fee for AgriStability to July 3, without penalty. This gives farmers more time and flexibility to make business decisions and assess their program coverage needs, especially while dealing with the challenges of the COVID-19 pandemic such as increased expenses, production losses, and market volatility. Learn more at www.agricorp.com.
NEW WEBINARS AVAILABLE
New GrainTALK webinars are available to watch at www.gfo.ca/webinar. Our first webinars of the 2020 crop season feature field crop specialists from the Ontario Ministry of Agriculture, Food and Rural Affairs, including cereals specialist Joann Follings, and weed specialist Mike Cowbrough. The webinars are pre-recorded so you can watch them when time permits. Be sure to check regularly throughout the season for additional webinars.
AGRI-FOOD SUPPLY CHAIN SUPPORT
The governments of Canada and Ontario are investing up to $1 million in new funding to connect workers with in-demand jobs in the agri-food sector to keep the nation's supply chains strong and store shelves stocked during the COVID-19 pandemic. Through the Canadian Agricultural Partnership (the Partnership), the federal and provincial governments will provide support that will help people connect with job opportunities in the sector quickly. This program would help primary agriculture, food processing companies, and grocery retail to recruit and train workers who are important to keeping the essential food supply chain functioning.
SIGN UP FOR GRAINTALK ENEWS
Get the latest farm news and important updates delivered to your inbox each week! Go online to www.gfo.ca and click on the button to subscribe.
MARKET COMMENTARY
by Philip Shaw

COVID-19 is like a flock of Black Swans which keeps on giving, disrupting agricultural markets like we haven't seen before. On April 9, the United States Department of Agriculture (USDA) released their latest WASDE report. The showstopper was the decrease in ethanol demand. Buffeted by the cratering in the oil and gas market, USDA cut ethanol demand 420 million bushels down from 5.425 billion bushels in March to 5.05 billion bushels. USDA raised feed and food and residual use by 150 million bushels. USDA increased U.S. soybeans endings stocks at 480 million bushels, which was up 55 million bushels from the March report.
The Canadian dollar fluttering in the 69 – 71 cent U.S. level has remained a stimulus for Ontario soybean and wheat prices. As we plant this spring, having standing marketing pricing orders ready can be very helpful.