GrainTALK for September 2020
AN UPDATE ON GRAIN FARMERS OF ONTARIO NEWS AND EVENTS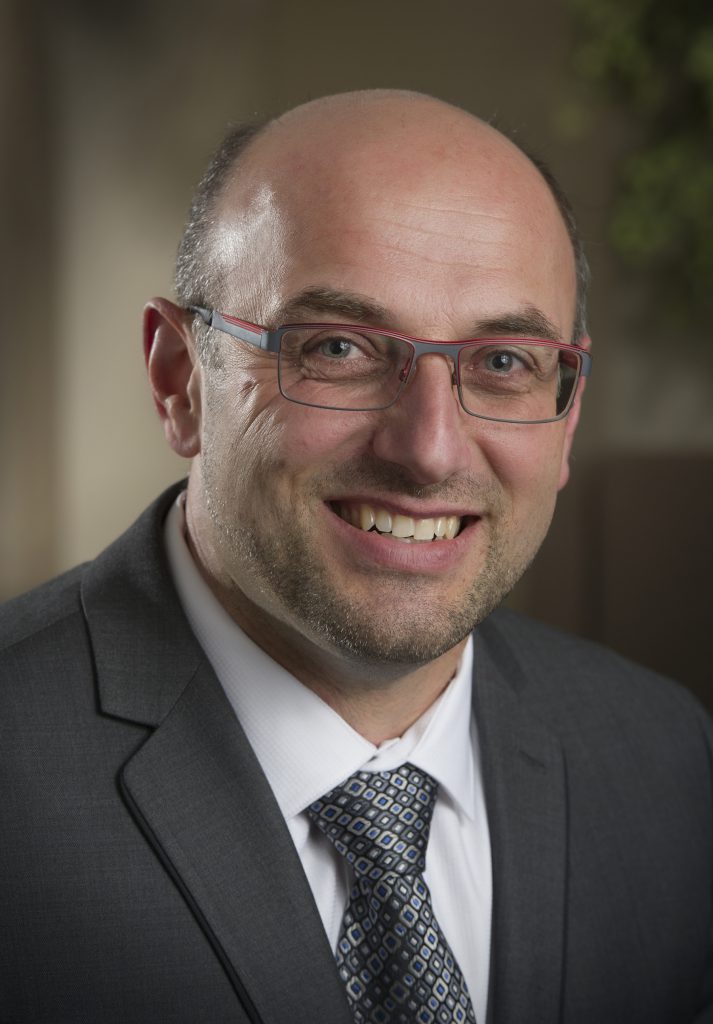 FROM THE CHAIR
A Q&A with Grain Farmers of Ontario chair, Markus Haerle.
The AGM is going to be virtual this year (September 15). Why wasn't it postponed until it could be held in person?
The last time that we had an opportunity to meet with all farmer-members to discuss issues and financial reporting was last September. It is clearly time to find a way to come together again and hear resolutions and have a financial and organizational update from staff and our auditors. Additionally, we have some regulatory compliance to uphold in respect to hearing those updates and having an open resolution discussion.
With the province and country still in a state of constant change and uncertainty around gatherings and meetings, it made sense to look to a virtual solution. When we are all able to meet again in-person, we will look for further opportunities to connect.
I look forward to seeing and hearing from people at our virtual AGM on September 15. •
Do you have a question for our chair? Email GrainTALK@gfo.ca.
---
2020 ANNUAL GENERAL MEETING
Grain Farmers of Ontario will be hosting our virtual AGM on September 15, 2020 starting at 8:30am. The meeting will be held using Zoom video communications and will follow a similar agenda as past in-person AGM's. Members can join the meeting using the Zoom app on a computer, tablet or smartphone, or call in by phone. You will have received a postcard in the mail with login details, you can also find that information by following us on Twitter and Facebook. For full details including the agenda, visit, https://gfo.ca/agm/. •
ANNUAL REPORT
Grain Farmers of Ontario's 2020 Annual Report is available online at www.gfo.ca or you can request a printed copy by calling the office at 1-800-265-0550 and providing your mailing address.
The financial statements are included in the report and these should be reviewed ahead of your attendance at the Annual General Meeting so that you can ask any questions that you may have. The report also contains information about the activities of the organization during the last fiscal year and celebrates the 10th anniversary of our organization. •
MAGAZINE SUBSCRIPTION CHANGES
Farmer-members and industry associates who have changes to their mailing address or wish to cancel their subscription to the Ontario Grain Farmer magazine can contact Phaedra McIntosh, Grain Farmers of Ontario database coordinator, at pmcintosh@gfo.ca or 519-767-4130.
ONTARIO WHEAT HARVEST QUALITY
The Ontario Wheat Harvest Quality program results are now available. Go to https://gfo.ca/ market-development/exporters/ontario-wheat-quality/ to find results from winter and spring wheat classes. Grain Farmers of Ontario partnered with SGS Canada, Inc. on the development of the Grains Analytical Testing Laboratory. The lab conducted this year's wheat harvest survey program. The program analyzes samples from across the province to create a picture of the quality of each year's harvest. The results are shared with millers and bakers as an initiative of the Market Development department to promote the increased usage of Ontario wheat. •
GRAIN FARMERS OF ONTARIO SUPPORTS VIRTUAL DIAGNOSTIC DAYS SERIES
The in-person Southwest Crop Diagnostic Days (SWCDD) event, FarmSmart Expo (Elora), and Eastern Ontario Crop Diagnostic Day (Winchester) have joined together for a new online provincial diagnostic video series. The series consists of a one-hour episode every two weeks through October 21, 2020. Each episode highlights a general field crop agronomic theme and is available at RealAgriculture.com. This event has been sponsored by Grain Farmers of Ontario, Agris Co-operative, BASF, Bayer/Dekalb, Corteva/Pioneer, Great Lakes Grain, The Mosaic Company, RealAgriculture, and Syngenta. A registration fee is only required if applying for CEU credits. •
SUPPORT NEEDED FOR GRAIN FARMERS
Grain Farmers of Ontario conducted a survey of farmer-members in July to update the economic impact of COVID-19 on their business. The survey found that 55 per cent fear they won't be able to cover the cost of production this year and four in 10 are expecting a reduction in sales this year. Farmers also indicated they need help to compete with U.S. farmers who are receiving subsidies from their government and eight out of 10 survey respondents want to see the Canadian government provide equivalent support.
The survey highlighted the need for business risk management (BRM) programs to be properly funded and Grain Farmers of Ontario is continuing to push the federal government to modernize existing programs to meet the needs of our farmer-members. AgriStability was cut in 2012, leaving grain and oilseed farmers without price insurance they can rely on. Restoring the coverage to 85 per cent and eliminating the reference margin limit would be a significant improvement to the program. We look forward to continuing our discussions with the federal and provincial governments on this matter. •
THANK YOU!
Look for the Grain Farmers of Ontario March Classic logo on advertisements in this edition of the Ontario Grain Farmer.
After the cancellation of our annual conference due to COVID-19, many of our industry partners reached out to us.
Thank you to our sponsors and exhibitors who continue to support Grain Farmers of Ontario and our farmer-members.
We look forward to seeing all of you at the 2021 March Classic. •
MARKET COMMENTARY
by Philip Shaw
On June 30, United States Department of Agriculture (USDA) pegged U.S. corn acres at 92 million acres and soybeans at 83.8 million acres. Then on July 10, the USDA released their latest WASDE report and maintained this lower corn acreage which meant 995 million less corn bushels now pegged at 15 billion bushels. Corn ending stocks were pegged at 2.648 billion bushels down from the 3.23l billion bushels from the June report. Total soybean production was set to come in at 4.135 billion bushels, based on a yield of 49.8 bushels per acre. In soybeans, U.S. ending stocks are forecast to increase to 425 million bushels.
Wheat harvest has progressed in Ontario and continues to move north and east as of July 27. The Canadian dollar as of July 25 was .7451, adding a stimulus to Ontario grain cash prices. •