Recognizing leadership
HALL OF FAME HONOURS FORMER SYNGENTA PRESIDENT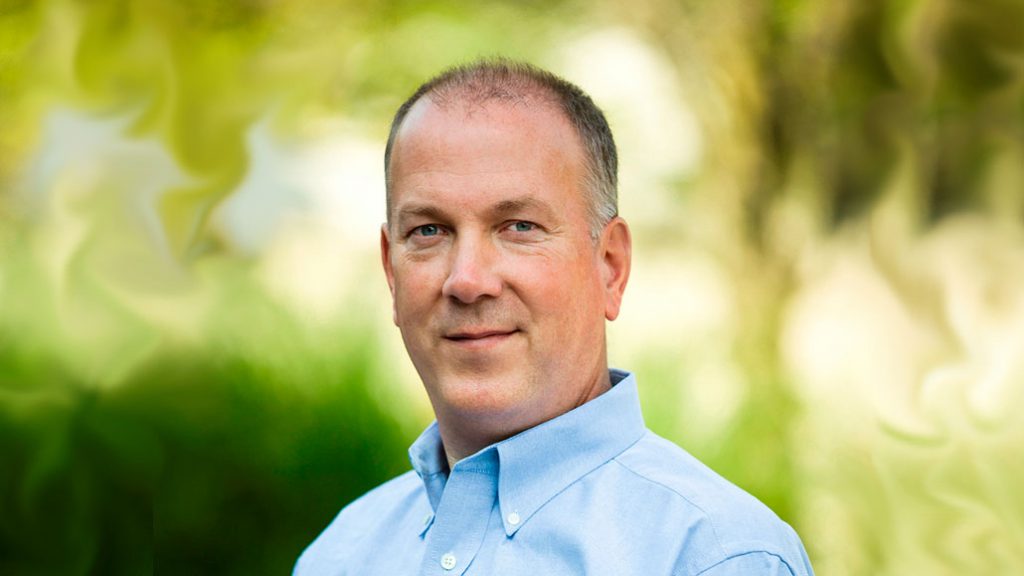 WHEN JAY BRADSHAW joins a team — whether it be in sales, advocacy, or hockey — his mission is simply to make it better because he was there. While he calls this a lifelong philosophy that he continues today, Bradshaw's leadership has already bettered many teams across Canadian agriculture.
An eastern Quebec-native who retired as president of Syngenta Canada Inc. in 2018, Bradshaw has been selected as a 2020 inductee to the prestigious Canadian Agricultural Hall of Fame. His agribusiness career, primarily in the crop protection sector, spanned nearly four decades and multiple provinces.
"Jay is an industry leader and one of the few people you meet during your career who is inspiring, engaging and has tremendous leadership skills," says CropLife Canada president and CEO Pierre Petelle, who penned a nomination letter in support of Bradshaw.
COLLABORATIVE APPROACH
Early in his career, Bradshaw saw chemical company Cyanamid through a successful acquisition by BASF in Saskatchewan. In 2001, he moved to Guelph, Ontario to lead newly-formed Syngenta as president.
Despite senior leadership roles with three companies, many of his most recognized accomplishments have come from involvements in other organizations.
"You get on boards because of your leadership position but I didn't just sit on the boards," explains Bradshaw. "I became chairman, got involved, and really cared about the betterment of the industry."
During his 20 years as chair and director of CropLife Canada, Bradshaw is credited with leading multiple collaborative initiatives.
CropLife Canada was managing a growing pesticide container collection program when he had the vision of moving this initiative away from the main board and starting a new non-profit organization. In 2010, Bradshaw's leadership resulted in the formation of Cleanfarms Inc., where he served as the inaugural chair and continued to be involved until his retirement.
"I'm very proud of starting the Cleanfarms initiative because it's all about stewardship and doing the right thing by recycling," he says. "It has grown and today is an extremely well-established premier non-profit organization."
Petelle says Bradshaw's leadership as CropLife Canada chair was also key to the GrowCanada partnership in 2006.
"We decided to forgo our own conference and branding to move to GrowCanada with a range of other associations. Jay had the foresight that we would be stronger together as a broad industry group rather than just the plant science sector," he says.
"Government liaison and advocacy on regulatory issues wasn't just about Syngenta," says Bradshaw. "It's a simple philosophy — the healthier the industry is in Canada, the more beneficial it is for all companies. The goal was always to keep Canadian agriculture very competitive."
GIVING BACK
Trevor Heck, who became Syngenta Canada Inc. president after Bradshaw's retirement, also notes how his predecessor led with an industry-wide outlook.
"I closely witnessed the tremendous impact that Jay had on the reputation, inclusivity, and leadership sustainability of Canadian agriculture. It is not often that you see an individual raise the standards in the industry, but he was able to impact our sector at that level," he says.
Bradshaw was a driving force behind Syngenta's Grower University initiative, which launched in 2004 and continues today.
"We met with Richard Ivey School of Business at Western University and designed a week-long business curriculum for like-minded farmers across Canada," says Bradshaw.
Leadership at its Best, a leadership development program for board members of farm sector organizations across Canada, was also created under Bradshaw's direction.
"Commodity boards are made up of farmers and these private sessions taught them how to be accountable and recognize what they're representing in a friendly way," he says.
"I think one of the best things I did at Syngenta was enforce a culture where the farm customer was of paramount importance," says Bradshaw. "Our pay cheques may have said the company name but ultimately they came from farmers. I didn't want anyone to forget that so I was always asking how we could thank them and give back."
SHARING KNOWLEDGE
Bradshaw developed and mentored hundreds of people throughout his career and is open to sharing his own experiences to coach others.
"Supporting future leaders is at the foundation of Jay's view of where he fits in. Jay's commitment to developing others has been broad and has ensured that agriculture has the talent and leadership it needs to grow well into the future," says Heck, who considered Bradshaw his own mentor for many years.
Bradshaw's advice to current students beginning careers in agriculture is to be open minded, flexible, and adventurous.
"If you're from eastern Canada, go west. If you grew up in the west, go east," he encourages, citing lessons he learned working summer jobs in Manitoba, Saskatchewan, and Alberta while studying at the University of Guelph. "There are jobs everywhere in agriculture and it will make you a more knowledgeable and diverse person."
Since retiring, Bradshaw has collaborated with four partners to form Ag Capital Canada. It's the first private equity company dedicated to agricultural innovations in Canada. "We're doing this to give back to the industry and lend money to companies who need capital but also mentorship from our various experiences."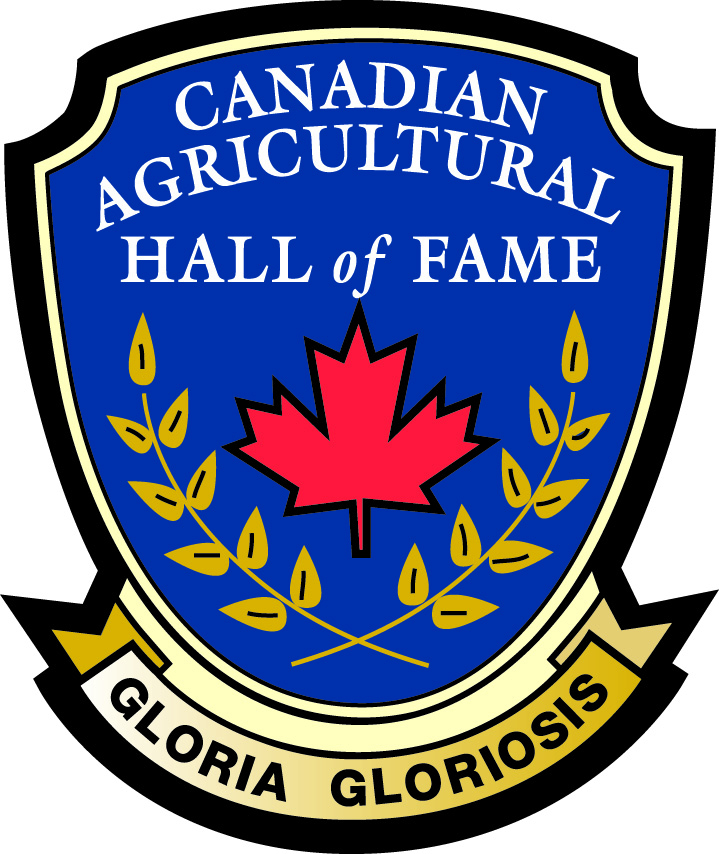 AGRICULTURAL HALL OF FAME 2020 INDUCTEES
Saskatchwan's James Halford is a pioneer in zero tillage farming in the Prairie provinces. An agricultural economist, farmer, and entrepreneur, Halford invented, manufactured, and marketed the ConservaPak® seeder in the 1980s which was later sold to John Deere. His passion for soil conservation inspired him to invent or co-invent more than 20 patents in farm equipment.
Nominated by the Canadian Seed Growers Association, Dr. Bryan Harvey worked in research and plant breeding for 50 years. He developed more than 60 varieties of barley at the University of Saskatchewan including two-row malting barley varieties. His most notable variety, Harrington, became the gold standard for two-row malting barley and the dominant variety in the Prairies for more than two decades.
Douglas Hedley, of Ontario, is an agricultural policy expert. During his career with Agriculture and Agri-Food Canada, he was involved in every major policy decision made nationally from the late 1980s until he retired in 2004. Hedley was instrumental in the policy that built the Agricultural Policy Framework, Growing Forward I and II, and now the Canadian Agri-Food Partnership. He also served as executive director of the organization currently known as the Deans Council — Agriculture, Food & Veterinary Medicine.
Due to the COVID-19 pandemic, the induction ceremony planned for November 2020 has been cancelled. The 2020 inductees will be recognized in 2021. •