An optimistic outlook for grain farmers
BMO ISSUES PROMISING REPORT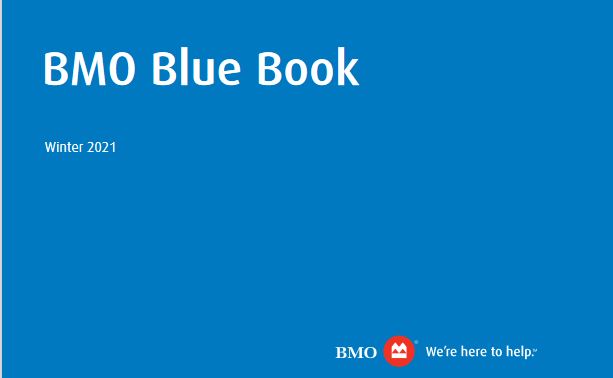 ACCORDING TO BMO bank, agriculture continues to be a bright spot in the Canadian economy during this pandemic, and farmers in Ontario and beyond are expected to fare well in terms of receiving excellent grain prices for the foreseeable future.  
BMO recently published the latest version of its Blue Book, a report which focuses on how key sectors such as agriculture have been affected by the pandemic and what is expected over the year ahead. The conclusions in the report are derived from BMO economists as well as sector leaders such as Janine Sekulic, BMO national director for Agriculture and Agribusiness.
Canadian grain farmers are well positioned for high profits right now, according to BMO. Crop prices have hit values not seen since 2014, due to the La Nina weather pattern and surging demand for grains and oilseeds from various countries. Sekulic notes that crop prices for Canadian farmers have been very high since about mid-2020.
"There is strong demand from Western Europe and Africa, among other countries, but China is restructuring its pork production and its imports of Canadian crops have been incredible across the board," Sekulic explains. "There has been a marked increase in soybean exports over the past year, and this strong demand is fueling high prices, along with the drought in South America."
Also, as noted in the Blue Book, there are increasing efforts in Canada "to increase processing capacity and add value to our commodities here at home." An example of this occurring in Ontario was announced on March 18 by Protein Industries Canada. A new $27.3 million project involving soybeans is beginning – a partnership among Canada Protein Ingredients (CPI-IPC), DJ Hendrick International, Agrocorp Processing, Semences Prograin, and Synthesis Network.
These companies will develop and commercialize high-quality non-genetically modified soybean protein ingredients, with CPI-IPC eventually doing the processing of new products at a first-of-its-kind facility to be built here in Ontario.
ONTARIO'S ECONOMY: RECENT PAST AND FUTURE OUTLOOK
According to the Blue Book, Ontario's economy contracted about 5.6 per cent in 2020, similar to the 5.4 per cent approximate national decline. The provincial government is estimating a $38.5 billion deficit for fiscal year 2020/2021 (4.5% of GDP), which is on the deeper end of the spectrum across the provinces.
The provincial unemployment rate finished 2020 at 9.6 per cent, down from a 13.5 per cent high earlier in the year, before jumping above 10 per cent amid January lockdowns. It is expected to average 8.5 per cent for all of 2021, versus eight per cent for Canada. Existing home sales rose 8.3 per cent for all of 2020, but in the commercial real estate sector, downtown office vacancy rates have jumped to 7.2 per cent from around three per cent a year ago.
At the national level, BMO economists state that the Canadian economy is expected to rebound a solid five per cent this year, but the real gains will come when the second quarter begins.
OTHER PROVINCES
British Columbia is expected to lead the country in real GDP growth this year, with a 5.7% rebound expected. Alberta's better-than-expected oil prices are encouraging. Real GDP is expected to rebound 5.1% there, while business confidence has improved more than anywhere else in Canada in recent months.
Saskatchewan should benefit from an improved energy-price environment, with a growth rate of 4.4%. Manitoba is traditionally the most stable economy on the provincial landscape, with a diverse industry base providing a cushion; the economy should grow 4.6% this year. Quebec has struggled heavily with COVID-19 cases which have persisted into February 2021. "As a result, it will likely underperform with 4.8% growth this year, but should come back stronger in the second half of the year."
Atlantic Canada fared very well on the COVID-19 front on a relative basis, but while the 'Atlantic Bubble' has been a success from a health care perspective, this has hurt activity in a number of sectors (such as travel and tourism). Longer term, a population boom had spurred above-potential economic growth in the region pre-pandemic, and it remains to be seen when those flows will return.
POSITIVE OUTLOOK
Returning to agriculture, speaking on behalf of her colleagues, Sekulic presents an optimistic view towards grain farming. "We feel very positive about the Canadian crop sector," she says, "looking forward over the next year and likely beyond."
The BMO Blue Book can be downloaded here.