Digital resources
TOOLS FOR ONTARIO CROP FARMERS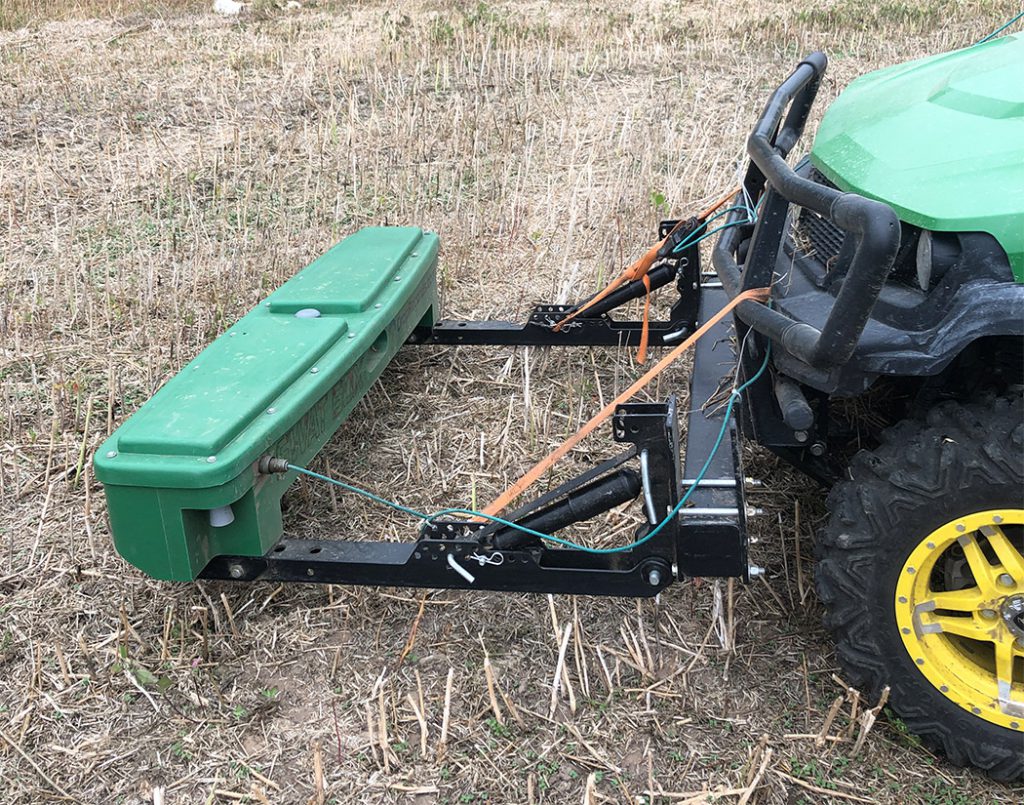 SEVERAL NEW DIGITAL tools are available to help grain farmers maximize their profitability and help manage tasks in the field and in the farm office.
COMBYNE
Combyne is a free Canadian grain trading app platform launched in January 2020. It allows users (grain/forage buyers and sellers) to create a customized trading network. By the end of November, $1.4 billion of grain had been traded on the platform, and users in Ontario numbered about 300 farmers and 50 buyers at various companies.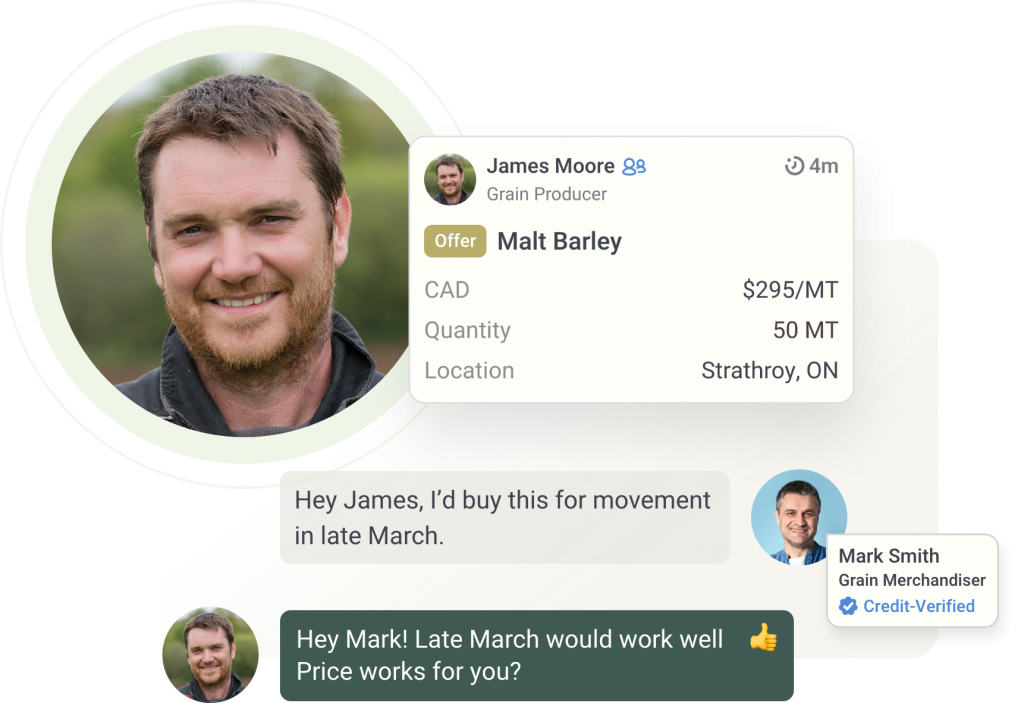 Brennan Turner, the CEO of Ottawa-based FarmLead (the company behind Combyne), notes that in Ontario, the largest volume of transactions by far is for cereals. Users can also buy and sell forages and hay. The app also allows farmers to share information on each completed deal with their accountants and others who help run their farming operations instead of updating them in some other way.
In simple terms, Combyne allows buyers and sellers to skip the prospecting part of grain deals and quickly move to negotiation and finalization of contracts. That is, rather than having the same conversation over and over again with prospective buyers, Combyne enables farmers to communicate their selling intentions all at once to a chosen group of trusted trading partners.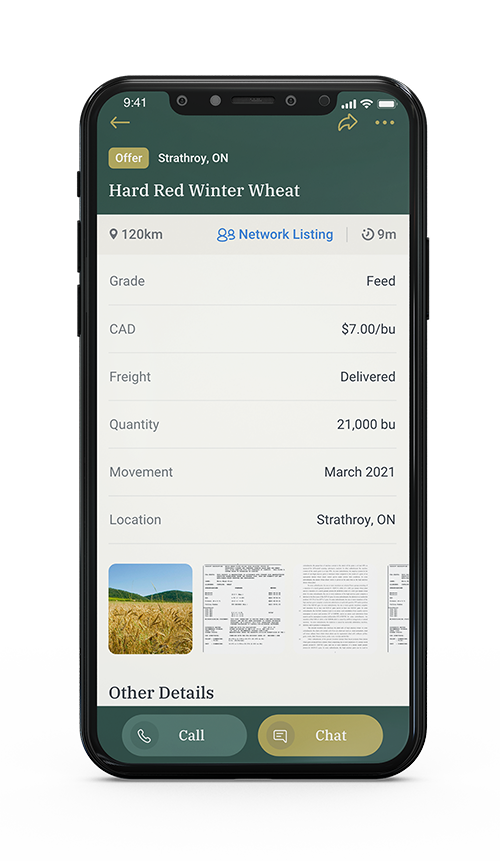 When farmers see a bid, they can easily contact buyers by phone or text, and vice versa with buyers seeing offers. Farmers can engage with those who are not yet part of their individual networks (in the app's 'Marketplace') by asking to connect and exchange phone numbers; they can also engage with users that are not yet part of their networks but have posted deals publicly. Every user's profile is public and transparent, with descriptors such as organic certifications, AgriCorp licenses, or the Combyne credit-verified badge, which means the buyer meets Combyne's credit requirements.
A new feature to be added in early 2021 is 'Target Offers,' which enables farmers to create a binding offer to send to multiple buyers but ensures they don't over-sell.
"Once a buyer triggers an offer, it's instantly removed from the system," Turner explains. "We started getting requests for this feature…to better address the needs and dynamics of bigger volume commodities."
In 2021, Combyne will also announce integrations with available farm management tools. This will allow farmers to post listings directly from Combyne and reconcile completed deals against bins and balance sheets.
All of these functions are free, but in 2021, a few other features will be available for a small subscription fee, such as real-time visibility on the volumes and prices currently being contracted in the market.
Turner adds that as Combyne is one of just a few companies in the world that are 'AgData Transparency-certified,' it never sells or otherwise shares individual users' data but empowers farmers and buyers with aggregated and anonymized data insights about the market.
CROP METRICS
Agriculture and Agri-Food Canada (AAFC) recently launched a new web app called Crop Metrics (www.agr.gc.ca/atlas/cropmetrics) that allows farmers to get accurate yield forecasts for in-season crops. It brings reliable information on weather, pests, and conditions relating to the risk of drought and diseases and analyzes how these conditions affect crop growth. It is available for barley, canola, corn, flaxseed, lentil, oat, pea, soybean, and wheat (durum, spring, and winter). Yield forecasts are adjusted throughout the growing season and the platform also provides trends from previous years. Armed with this knowledge, users can determine if they need to tweak their practices or shift resources to reduce inefficiencies and minimize losses. It is also a great planning tool for those involved in transportation or brokering commodities.
"You can look at what the forecasted yield for barley is, for example, for the region you are in and then look at some of the other data sets and see some spatial differences within that region in those data sets that would indicate why the forecasted yield is higher or lower than the historical average," explains Dr. Catherine Champagne, acting manager at the AAFC National Agroclimate Information Service. "The goal behind this application was to bring together all of the data sets relevant to crop production in one platform so that a user doesn't need to go looking on different sites for these, as well as provide a tool for people to be able to generate maps and statistics for a specific region without having to build their own analysis tools. The tool was not designed for farm level analysis, since most of the data sets are not available with that level of specificity."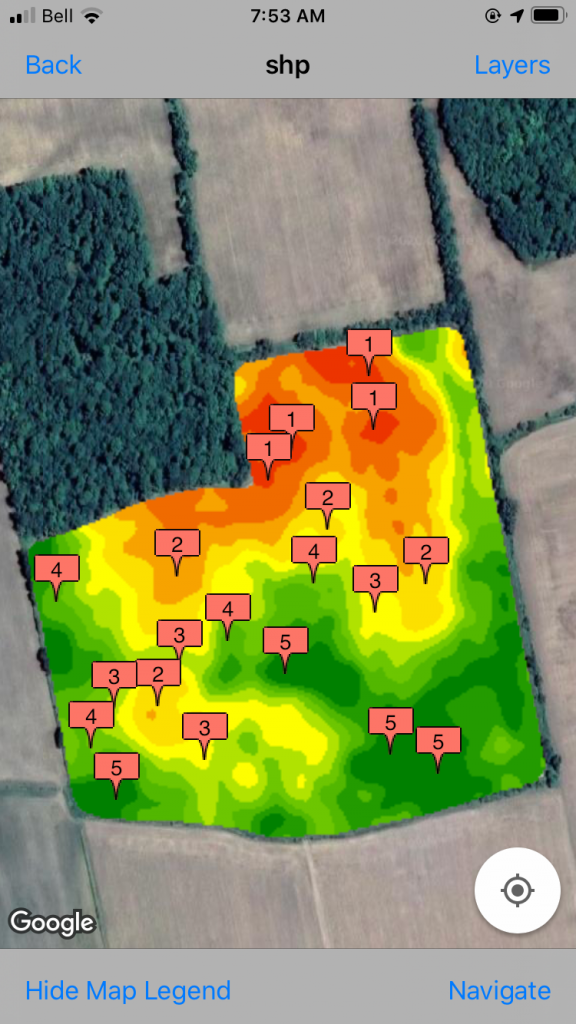 SWAT MAPS
More Ontario growers are using SWAT (soil, water, and topography) maps to understand and manage field variability. SWAT maps incorporate elevation, soil electrical conductivity, water modelling, and soil surveys into one map, and SWAT-defined management zones result in better use of inputs, higher potential yields, and improvements in crop consistency.
Cory Willness, owner of Saskatchewan-based Croptimistic Technology and the inventor of the technology, notes that creating SWAT maps is very technical and requires specialized hardware. He therefore works only with trusted agronomy partners, and in Ontario, these are Agronomy Advantage (Deb Campbell) and Fieldwalker Agronomy (Jonathan Zettler). Since 2019, they have SWAT-mapped about 20,000 acres.
Farmers, on their mobile device through the free CropRecords app, can access all SWAT related maps, and cropping/scouting/soil test information. Working with their SWAT Maps service provider, farmers can use the information to determine the right rate, source, time, and place for seed and fertilizer applications by field by zone, and do targeted crop scouting for plant stand mortality counts. One advantage of SWAT Maps over existing methods of building management zones, says Zettler, is the ability to identify response zones for seed and mobile nutrients such as nitrogen.
BENCHMARK YOUR FARM
The Ontario Ministry of Agriculture, Food & Rural Affairs works with the Ontario Farm Income Database to generate farm financial performance measures using farm tax data and farm business insurance data from AgriStability. Farmers can look at benchmarks reflecting financial performance and production, along with additional business information that farmers can use as management tools. Data on about 1,100 farms is included and 2018 data was added at the end of 2020. To use this tool, visit www.omafra.gov.on.ca/english/stats/finance/index.html, scroll down to Ontario Farm Financial Analysis and select Field crops.