FSA 3.0 – strengthening sustainability
THE FUTURE OF ASSESSMENT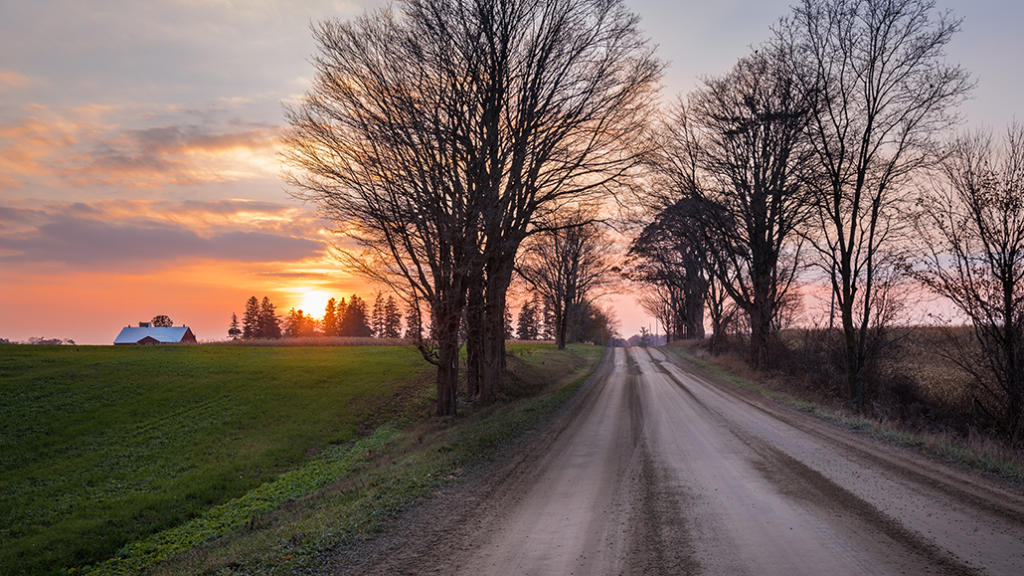 THE SUSTAINABLE AGRICULTURE Initiative (SAI) Platform is a food and drink industry initiative that supports the development of sustainable agriculture worldwide. The initiative is truly a member-driven, member-run organization focused on advancing agricultural sustainability collaboratively.
In 2002, the SAI Platform was founded when Group Danone, Nestle, and Unilever came together to work together on sustainable agriculture outcomes within their supply chains. Today, the SAI Platform has continued to grow its membership, now with over 150 members around the world. Beyond the original founding members, others include Kellogg's, PepsiCo, Ingredion, Starbucks, and McCain's.
Since its inception, SAI Platform has remained committed to the original mandate, which facilitates sharing at a precompetitive level to support the sustainable development of agricultural supply chains. This is unique as it is the only global food industry initiative for sustainable agriculture seeking involvement from all food chain stakeholders willing to play a role in sustainable agriculture.
Grain Farmers of Ontario has been an affiliate member of the SAI Platform since 2013, which has allowed our organization to share, communicate, and work together on sustainability with food and drink companies.
FARM SUSTAINABILITY ASSESSMENT (FSA)
Through the SAI Platform, the Farm Sustainability Assessment (FSA) has been developed as a way for farmers to assess their sustainability to meet some of the requirements set forth by supply chains. The FSA is a questionnaire based on sustainable farming practices recognized in the food and drink industry, covering environmental, economic, and social aspects.
The questionnaire was developed by SAI Platform members with suppliers, farmers, and external stakeholders to ensure it met the needs of the supply chain. The FSA is made up of questions that consist of three levels: essential, basic, and advanced. Essential questions are straightforward in the sense they deal with general practices (eg. crop protection product safety). Basic level questions examine the fundamentals of sustainable practices (eg. soil erosion). Advanced questions go above and beyond the fundamentals of sustainable practices (eg. biodiversity). A farmer would go through the complete FSA to assess how they comply.
In Ontario, there are currently farmers participating in SAI Platform's FSA to meet end-user demands both domestically and internationally for corn and soybeans. There are also farmers across Canada participating in the FSA for a variety of crops including barley, blueberries, sugar beets, apples, and cranberries.
To maintain rigour and ensure compliance, assurance may be necessary to meet the sustainability demands set by the marketplace. In Canada, the accredited Canadian auditing body is through Seeds Canada, formerly through the Canadian Seed Institute. Seeds Canada staff administer a range of verifications and audits throughout the agricultural sector including for sustainability and the FSA. Today, there are farmers across Canada who have had a verification style audit completed on the farm to ensure compliance to the FSA.
FSA 3.0, A LOOK INTO THE FUTURE
The FSA was created in 2014. Since then it has become a recognized and trusted toolset for food and drink companies, processors, and farmers to advance agricultural sustainability. While the SAI Platform has had more than 100,000 farms participate in the FSA, the organization developed a policy to ensure the effectiveness and relevance of the FSA Programme into the future.
Like many things, as time moves on things become outdated. In 2018, SAI Platform decided to update the FSA to meet current sustainability needs but also look to the future of sustainability needs. In April 2021, SAI Platform officially launched FSA version 3.0 to better reflect the latest industry consensus on sustainable agriculture.
The development of FSA 3.0 focused on further strengthening the FSA's ability to drive relevant and demonstrable continuous improvement of on-farm social, environmental and business performance through supply chain collaboration and fostering a common understanding of sustainable crop agriculture.
Keeping with the mantra of being member-driven, member-run, the new version of the FSA was driven by members through consultations, working groups, and stakeholder interviews. Throughout the three-year process, all SAI Platform members were invited to help shape and provide perspective on the next version of the FSA. Over 40 SAI Platform members directly participated, and hundreds of people played a role in the refinement and development of this new version.
Grain Farmers of Ontario had direct involvement in the FSA Guidance Committee helping to provide a farmer voice throughout the process and advocating on behalf of farmers locally but also internationally.
Within the new FSA, a new online FSA Priority Screening Tool was built to help farm groups gain valuable insights into relevant sustainability challenges such as weather extremes, biodiversity decline, and labour issues. Farm groups are also offered extra guidance in developing, implementing, and monitoring a performance improvement plan with a new Continuous Improvement Module.
All these added pieces build off the success of previous versions of the FSA. Fundamentally, the FSA hasn't significantly changed but rather been refined to meet the sustainability challenges of today but also the future.
This article features insights from Grain Farmers of Ontario's Market Development department.
Michael Buttenham is the environment and sustainability lead for Grain Farmers of Ontario. •