Mental wellness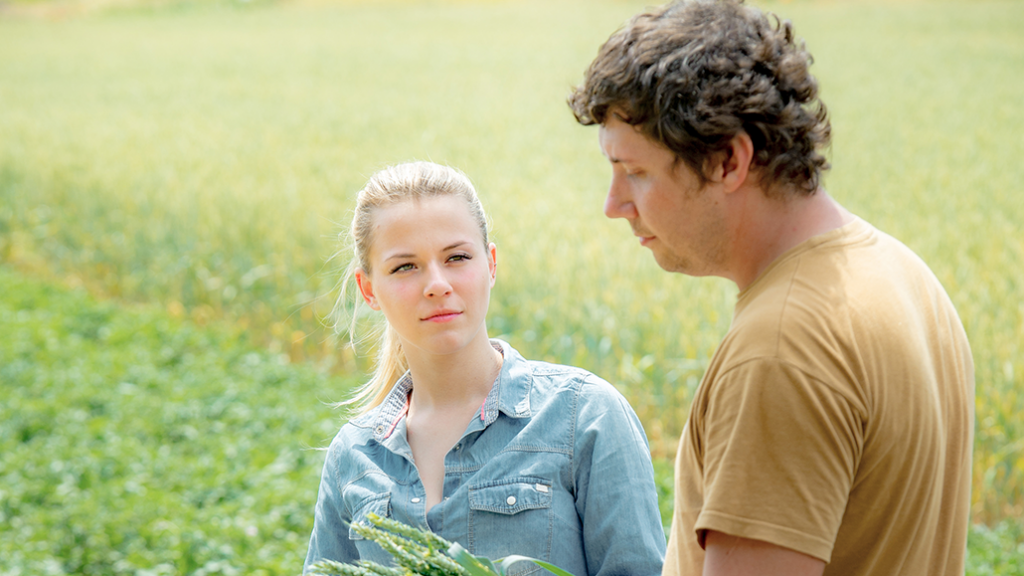 FARMING IS A stressful business, and the growing season can be a big source of that stress — as we hit the midpoint of the season, with cereals harvest underway and soy and corn harvest on the horizon, the impacts of unpredictable weather, machinery breakdowns, and volatile markets can all add up, leading to feelings of anxiousness, depression, helplessness, or hopelessness.
If you're experiencing these feelings, know you're not alone. A 2015 study by Dr. Andria Jones-Bitton, an epidemiologist at the Ontario Veterinary College at the University of Guelph, revealed that farmers experienced mental health concerns at high rates — 35 per cent of farmers met the classification for depression, 58 per cent for anxiety, and 45 per cent reported high stress. Farmers are 68 per cent more susceptible than the general population to experiencing chronic stress, which can lead to physical and mental illnesses.
What can you do to help manage the stress that comes with farming? Grain Farmers of Ontario has prepared a "Farmer Wellness First" resource with tips for managing and improving your mental wellbeing.
SELF-CARE
Farmers often rely on to-do lists to get through busy days. Here is a self-care "to-do list" with a few tips that can help boost your wellbeing.
Stay connected: farming can be a lonely and isolating job. Take some time in your day to spend with family, have coffee with a neighbour, or make a phone call to a friend you haven't spoken to in a while.
Get some fresh air and exercise: getting some fresh air will lift your mood and help you sleep better and think more clearly.
Unplug: schedule some time away from your devices each day — read a book, listen to music, or take some time for a hobby you've been neglecting.
Reach out: We need each other more than ever. Sharing how you feel can leave you feeling much lighter and better understood. Reaching out to a friend you trust to talk about your busy day can make a world of difference.
THE 4RS OF LAUGHTER
A good laugh can be the best medicine. Laughing can increase your mental wellness by:
• Releasing endorphins, which is linked to a positive mood.
• Reducing stress, anxiety and depression.
• Reinvigortiging your blood circulation and immune system to fight illness.
• Reminding you about the joy you can feel in life.
Sharing a joke or a funny video with friends, watching a comedy on television, or reading a funny story can make a big difference when you're feeling down.
GET SOME SLEEP
Getting a good night's sleep can lead to better thinking and decision-making, elevate productivity, and keep you safe on the farm. Some tips to help you sleep include putting away your device at least 30 minutes before you go to bed, making your sleeping area comfortable, lowering your alcohol and caffeine consumption at night, and taking some time to unwind and relax before climbing into bed.
GET SUPPORT
Sometimes, speaking to a caring and knowledgeable professional is necessary. The Farmer Wellness Crisis Line is a free, professional counselling service for farmers and farm families. It is available 24 hours a day, seven days a week, in French and English — help is there when you need it. Please call 1-866-267-6255. If you or someone you know is in crisis, call 911.
The Grain Farmers of Ontario Wellness Guide can provide more information and resources: www.gfo.ca/farmerwellness/support-resources. •