Custom agri-contractors
CONVERSATIONS WITH BUSINESS EXPERTS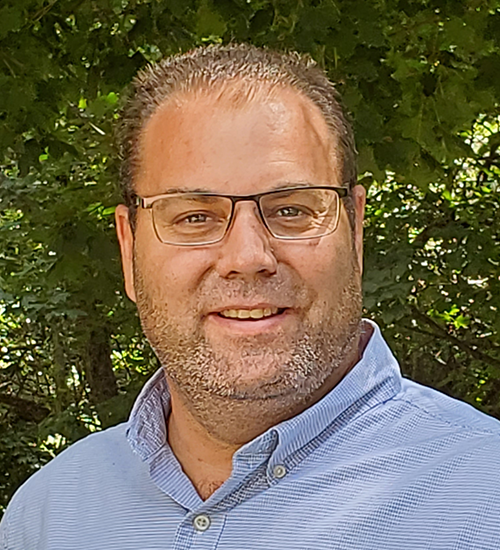 (J.M.) WHAT IS THE DEMAND FOR CUSTOM FARM AND FIELDWORK IN ONTARIO?
(C.H.) Custom farmwork is becoming more popular. As equipment prices and labour issues continue, hiring a contractor is quickly becoming a smart business decision, especially for small to medium-sized farms. And it often makes sense for farmers of any size to outsource their manure application. We're seeing this trend growing across Ontario and North America, as operation costs for smaller-sized farmers are getting harder to pencil out.
The most popular contracted services in Ontario are spraying, manure application and hauling, planting, combining and harvesting. It's worth noting that most of these services increasingly require more expensive and technical equipment, like variable-rate seeding, high-speed planters or tire deflation systems to reduce compaction. For many farmers, it's not worth the level of investment in this type of equipment or expertise required to operate.
HOW DO YOU SET YOUR RATES?
Rates are always the first question farmers ask, but there's so much more to consider when outsourcing your farmwork than just the cost.
Professional agri-contractors — those who are full-time operators, not just a neighbour who offers custom work on the side — often factor in the 'going rate' for farmwork and their cost of production to determine rates. For many, the 'going rate' is low because neighbours or local farmers often underestimate their rates. For those of us contracting full-time, hiring skilled operators, managing overhead, and investing in the latest equipment to serve our customers, our rates may be a little higher. These rates reflect that the agri-contractor is a professional, providing a range of equipment options to meet the needs of the individual farmer and soil conditions, along with skilled and experienced operators.
If you're looking for a starting point, Ontario Ministry of Agriculture, Food and Rural Affairs (OMAFRA) offers a custom farmwork rate calculator based on a survey of operators. I encourage customers to use this as a baseline reference because a lot has changed since the survey information was collected, including inflation, equipment prices, parts shortages, and labour challenges. And we can't forget fuel, especially this year — anyone hiring custom farmwork should expect a fuel surcharge.
DO YOU HAVE ANY ADVICE FOR FARMERS CONSIDERING WORKING WITH CUSTOM AGRI-CONTRACTORS?
The best way to evaluate a potential agri-contractor is to take a drive and check out the fields they are operating. Take a look at the crops – how are they performing, the weed pressure, are there ruts in the field, etc. The quality of the crop is the greatest testament for a custom operator.
When it comes to evaluating whether or not to hire a custom agri-contractor or who to choose, here are my top five recommendations.
Do your homework. If you think an operator is too expensive, price out what it would cost for you to do the work yourself. Be sure to include purchasing or renting equipment, labour, account for breakdowns, the stress of working around the weather and long hours in the field, etc. For most farmers, taking a hard look at your operation and production numbers makes the decision easier, and it often pencils out in favour of hiring out the work.
Quality of equipment and services. Equipment and skills are invaluable. Understand the quality of the services, like a combine with a chopping head vs. one that doesn't. Or equipment to apply variable-rate vs. bulk spreading fertilizer. Today's field equipment is expensive and complex; hiring a custom operator may open up new field tillage and planting options or more precise, cost-saving fertilizer applications.
Proximity to your farm. It's worth asking how close the contractor is to your farm. Sometimes a local contractor is preferred, and sometimes distance can be a benefit, especially if the weather is favourable for fieldwork in your area.
Hours of availability. Some days there are never enough hours to complete all the farmwork – for you or your contractor. Find out what hours and days of the week they operate. And if you have a preference, like no fieldwork on Sundays, be sure to communicate to make it the best experience for everyone.
Build a relationship. The best outcome is trust and professionalism from both parties — farm owner and custom operator. Be open, honest, and ask questions to ensure the contractor is a good fit for your farm. Remember, you are both invested in the success of the crop or task. •