Value-added on the farm
CONVERSATIONS WITH BUSINESS EXPERTS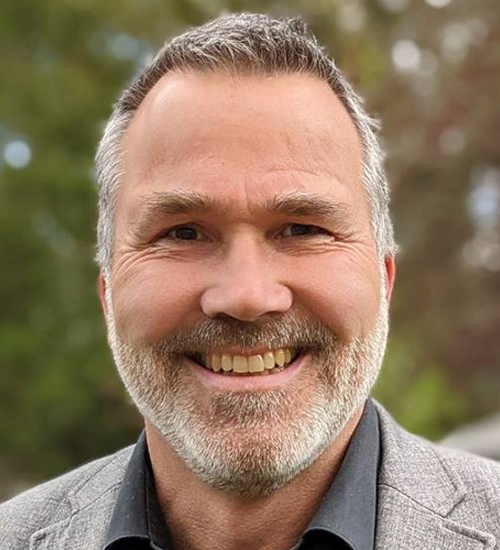 (J.M.) WHAT KIND OF VALUE-ADDED OPPORTUNITIES ARE AVAILABLE FOR ONTARIO GRAIN FARMS?
(A.B.) Value-added farm enterprises can look different for every farm. They can be physical, like selling products at a farm retail store or as an extra service, like custom fieldwork. Any time a business changes its standard commodity sales channels, like traditional wholesale grain marketing resulting in a revenue increase, it is considered adding value to the farm business.
Grain farms typically require larger quantities of scale when compared to other farm types, often making it harder to diversify or create new products. For example, a brewery or distillery would utilize Ontario grains and add a new revenue source but requires significant investment. Developing a new food product is another popular option to capitalize on the locally-made markets. But value-added doesn't have to be a physical product. In many cases, grain farmers can add value to their business by utilizing existing resources and expanding their operations — like selling seed, expanding a grain drying business, or offering custom farm work.
Creating a value-added enterprise can be an appealing option for farms dealing with growth limitations, like a restricted land base or limited resources to compete in commodity markets. In some cases, a new venture can employ family members wanting to join the business. There is a particular incentive for mid-sized farms to expand into a value-added enterprise if they can't compete in commodity markets with their current economies of scale. Economic necessity is also pushing mid-sized farms in Ontario to diversify.
WHAT DO FARMERS NEED TO CONSIDER BEFORE CREATING A VALUE-ADDED ENTERPRISE?
Adding any new venture or diversifying farm operations to increase revenue requires a strict business approach. There is always a cost to starting a new enterprise, and it's often underestimated. Be realistic about the amount of time, labour, research, resources and investment capital your value-added business will require and the risks involved.
Before you identify your new enterprise, ask yourself (and any business partners) why you are motivated. Income should be the priority if you are running a business, and having a clear understanding of your current farm business is the first step.
Evaluate your existing farm business — understand what your current operation requires (time, labour, management, capital, equipment, resources, etc.) before you extend any of those to support a new venture. Ask yourself if you will add additional time constraints that could affect your existing responsibilities, peak seasons, health, or personal commitments.
A clear understanding of your existing farm business will help evaluate the feasibility of the new venture. And when it comes to planning a new enterprise, be sure to take a business approach — starting with a written plan. Identify your strengths and weaknesses, potential customers and where they are located, conduct market research, and create a marketing plan. Develop and use tools to track the time and costs of the new venture, and be honest with yourself by accounting for everything, including your time, all labour, transportation, etc. It will be important to know if your value-added business is making a profit or not.
ANY BUSINESS PLANNING TIPS?
A clear understanding of why you are taking on this new venture is important. If this truly is a business enterprise with a goal to increase revenue, there is no room for hobbies or personal preferences. Instead, have clear goals for the growth of the value-added enterprise and set up an annual budget (money and time) for innovation and review. Talk to other farmers who have expanded their businesses. Ask them about lessons learned, especially the hard ones. Don't be afraid to talk to people who aren't in the same product category or service; you'd be amazed at what you can learn.
Conducting a feasibility study can also be a great place to start. It's a great business planning tool too. If you're short on time to research your new venture thoroughly, the Department of Food, Agricultural & Resource Economics offers student experiential learning research opportunities that can help you explore your enterprise viability and markets for you. •