GrainTALK for December 2022
AN UPDATE ON GRAIN FARMERS OF ONTARIO NEWS AND EVENTS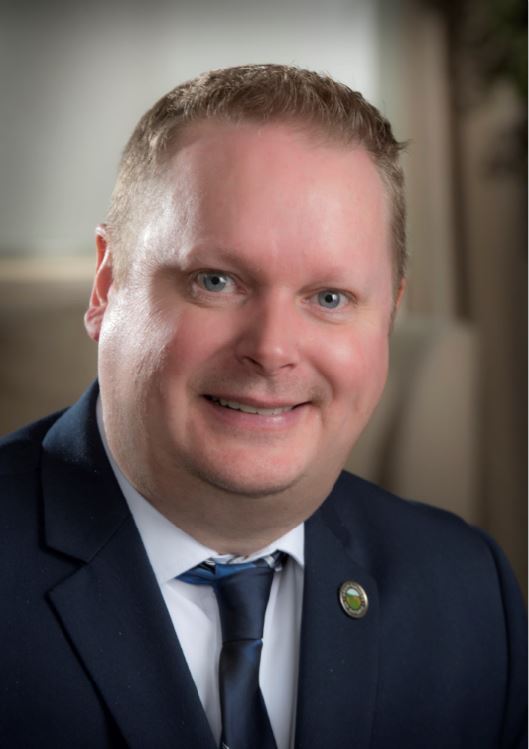 FROM THE CHAIR
What were your 2022 highlights, and what was your biggest lesson learned?
A real highlight for me in 2022 was the March Classic. There was so much uncertainty about in-person events at that time, and we stayed strong and went forward with our plan. It was an outstanding event for the industry and our farmer-members.

Some other highlights were our federal reception with all parties represented and being able to present at the International Oilseeds Producers Dialogue.

I learned this year that life throws us curveballs, and our response to COVID-19 and other unforeseen events or crises in the past year, as things shifted constantly, was remarkable. We were flexible in how we met those challenges, and we got the work done. I am very proud to have been chair during this time and to see the effort of the Board and staff to make sure Grain Farmers of Ontario remained an industry leader. •
---
ONTARIO AGRICULTURAL CONFERENCE
Registration is now open for the 2023 Ontario Agricultural Conference on January 4 and 5. This year's conference is a hybrid event that brings together the Southwest Agricultural Conference, the Eastern Ontario Crop Conference, and Heartland and Golden Horseshoe Soil and Crop Improvement Associations.
Registrants can choose to gather at one of three live, in-person events held in Ridgetown, Waterloo, or Kemptville or to tune in remotely from home.
All registrants will have access to more than 40 pre-recorded sessions until March 31, 2023. More information and registration details are available at www.ontarioagconference.ca.
Grain Farmers of Ontario is pleased to support the 2023 Ontario Agricultural Conference as a Diamond Level sponsor. •
PARTICIPATE IN THE GREAT LAKES YEN PROJECT
Registration is now open for the 2023 Great Lakes Yield Enhancement Network (YEN). The Great Lakes YEN is a ground-breaking, cross-border collaboration that connects farmers with agronomists, academics, extension specialists, agricultural organizations, and more.
Participants are asked to submit agronomic and field management data, soil and tissue samples, grain and straw samples, and yield and harvest data. YEN partners will provide data analysis of actual yield, crop inputs and lab results, crop modelling of the yield potential for each participant's field, and a comparison of actual yield vs. yield potential and benchmarking of all participants.
Participants will receive a detailed report summarizing a field's performance and how it compares to the top 10 per cent of high-yielding participants, insight into factors contributing to high-yield wheat, and an invitation to the year-end networking event with other participants, agronomists, and extension staff to discuss learnings from the year.
Visit www.GreatLakesYEN.com/how-to-participate/ to find out more and to sign up. •
CONSUMER OUTREACH AND PUBLIC TRUST
Grain Farmers of Ontario spent some time on the road with our partners at Farm and Food Care Ontario in October to help further the conversation about food and farming with consumers and stakeholders. The sponsorship of bus tours for Registered Dieticians and culinary students from Fleming College to Ontario Grain farms provided an opportunity to showcase how farmer- members are growing safe, nutritious, and environmentally sustainable grains and oilseeds that end up on Canadian's dinner plates. Grain Farmers of Ontario also participated in the final Breakfast from the Farm event, held at the Milton Fairgrounds on October 8. •
ANNUAL DISTRICT MEETINGS
Grain Farmers of Ontario is beginning to plan for the 2023 January District Grain Committee Meetings. Be sure to check our website, www.gfo.ca, for updates on the date and location of your district's meeting. Details will also be published in the GrainTALK Newsletter in upcoming issues of the Ontario Grain Farmer magazine as they are finalized.
The Annual District Meetings are called to elect voting delegates and directors for the coming year. Updates on the organization and grain industry issues are also provided at these meetings. All barley, corn, oat, soybean, and wheat farmers are welcome and encouraged to attend. •
MARKET COMMENTARY
by Philip Shaw
In the October 12 United States Department of Agriculture (USDA) report, U.S. domestic corn production was cut by 49 million bushels to 13.895 billion bushels after cutting yield 0.6 bushels per acre to 171.9 bushels per acre. This U.S. corn production number of 13.895 billion bushels was a three-year low for U.S. corn production. At the same time, the USDA lowered U.S. domestic soybean yield by 0.7 bushels per acre to 49.8 bushels per acre. This put domestic production at 4.313 billion bushels. It will take some China buying and South American weather issues to help boost grain futures prices.
In Ontario, open fall weather has contributed to good harvest progress. Also, a Canadian dollar dropping three cents into the 72 – 73 cent U.S. level has helped sustain basis levels for grain prices. •